Prize for most spectacular home coming goes to Dutch
The flight carrying the team was accompanied by two F16 fighter planes from the Dutch air force - Koninklijke Luchtmacht.
23 Sep 2016
Imagen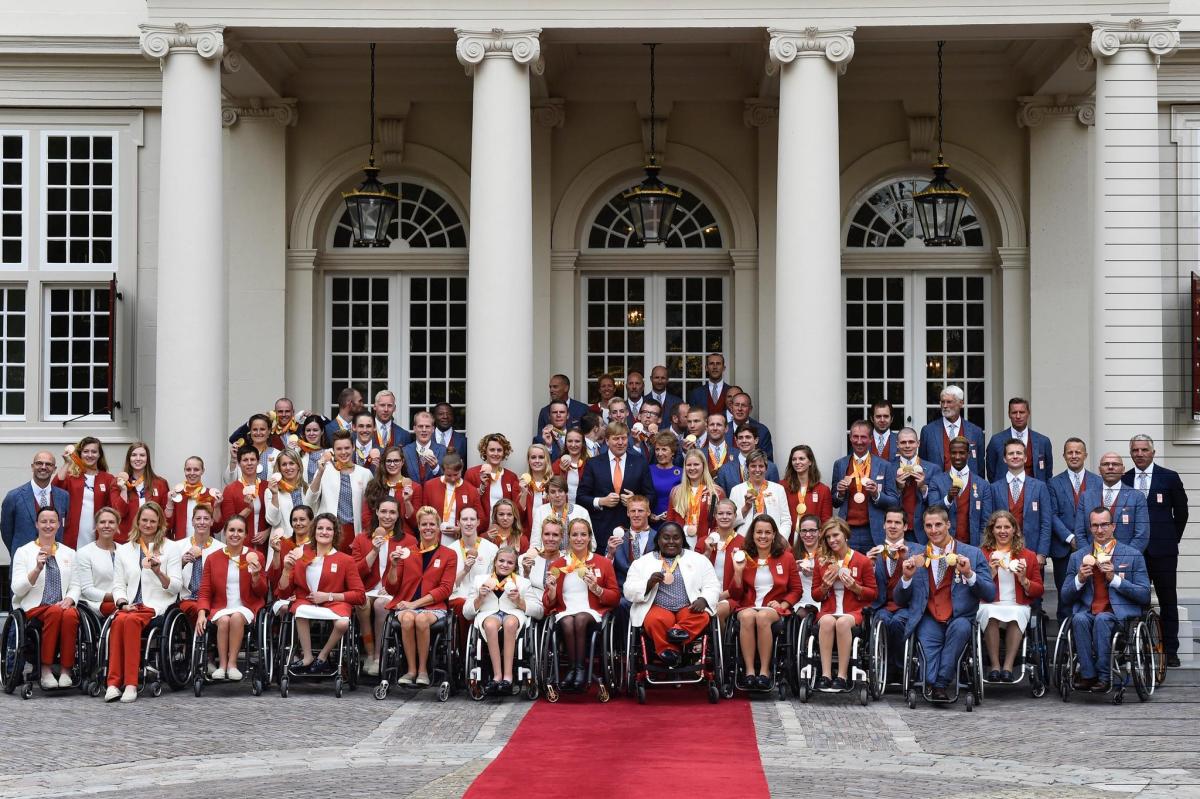 The Dutch team enjoyed a spectacular welcome home from the Rio 2016 Paralympic Games this week, as their plane from Brazil was accompanied by two F16 fighter planes from the Royal Netherlands Air Force, Koninklijke Luchtmacht.
Two planes from the Leewarden airbase escorted the KLM aircraft carrying the 18 gold, 19 silver and 26 bronze medallists.
They were picked up at the Dutch border by the Koninklijke Luchtmacht and accompanied all the way to Schiphol airport, as had been done for the returning Olympic team.
In a video posted to Twitter, one F16 pilot can be seen raising his arms and giving the thumbs-up in celebration as he flies his plane alongside the aircraft carrying the team. He then does an impressive barrel roll.
Upon landing, the team were whisked to a reception followed by an official ceremony in Tivoli Vredenburg in Utrecht.
More than 150 athletes competed in Rio for the Netherlands, where they finished seventh in the medals table.