Rio 2016 Para Athletics Prediction Panel – part two
With just a day to go until the Para athletics action gets underway at the Olympic stadium we pose three more questions to our Prediction Panel.
07 Sep 2016
Imagen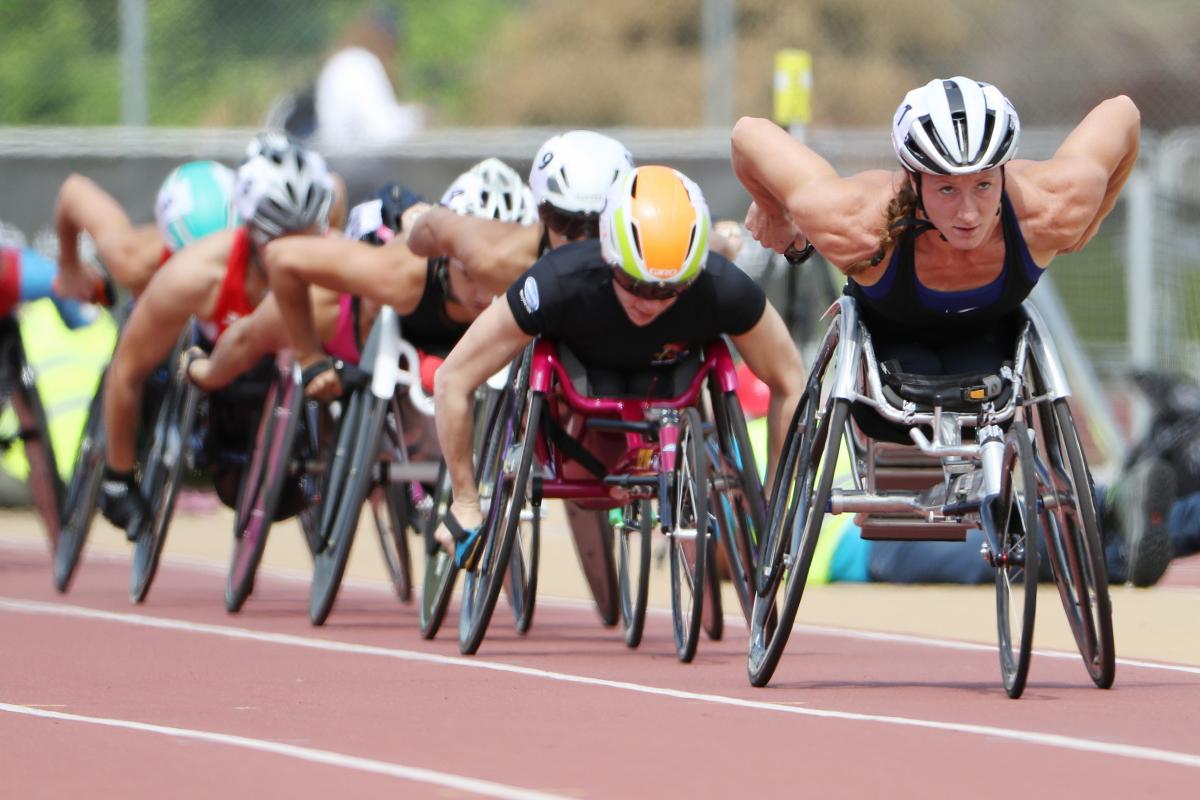 ⒸGetty Images
By IPC
Here is a reminder of our experts:
Ed Harry (EH) – BBC World Service athletics commentator
Guido Bonsen (GB) – Head coach of the Dutch Para athletics team
Danny Crates (DC) – Former Paralympic, world and European 800m T46 champion and now part of British television's Channel 4 team covering the Paralympic Games.
Iryna Dvoskina (ID) – Australian Institute of Sport Para athletics coach to multiple world champions
Peter Eriksson (PE) – Chief Technical Officer and Head Coach at Athletics Canada
Which world record would you most like to see fall?
EH: The women's 1,500m T54. I want this to be the race of the Games in the women's wheelchair classifications. Tatyana McFadden is chasing an unprecedented seven golds, but I want everyone watching to appreciate how difficult that is – and nothing's harder than the 1,500m. With real depth, I'd like that field to make Tatyana earn that gold especially. It'll be a thriller, and I think whoever wins will have to set a new world record to do it.
GB: I am sure there will be a lot of world records this Games as athletes are in the best shape possible. It would be great to see (Dutch 2004 Paralympic champion) Kenny van Weeghel take the world record in the 400m T54. He has been one of the best in this event for so many years and I know he really wants to be a world record holder once.
DC: It will be fascinating to see how far Markus Rehm can jump in the long jump T44. He set a new world record of 8.40m to win gold at the World Championships last year – can he beat the distance Jeff Henderson jumped (8.38m) to win the Olympic Games a few weeks ago, and if so, by how much?
ID: I would like to see the men's 100m T47 world record fall. I was hoping it would happen at the World Championships in Doha, Qatar, but it did not – and I really would like to see it in Rio.
PE: The men's 100m T53 (the race features Canadian world champion Brent Lakatos – he set the current mark of 14.17 in Nottwil, Switzerland, two years ago and came tantalisingly close again this year with 14.24).
Who do you think could cause a surprise or upset the form book?
EH: Ntando Mahlangu – especially after his latest personal best behind Richard Whitehead in London, in their 200m T42. Mahlangu is exciting, and he's a product I think of the 'London 2012 effect'. I know further Whitehead success would be befitting for a great champion and world record holder but, if the British sprinter doesn't get a good start and is left with too much to do, it could be the South African's gold. Anything Mahlangu does in Rio will hopefully show the T42 sprints have a future star.
GB: These are the Games so there will be a lot of surprises and upsets. It is what the Games are about. I hope we have a lot of surprises in our team, and not too many upsets!
ID: I hope that no one will be upset but surprises will happen. That is sport. I hope that Aaron Chatman (men's high jump T47) can surprise some people as he was my athlete once upon a time (he won silver in Beijing in 2008).
PE: Liam Stanley, in the men's 1500m T37 (the Canadian is currently world ranked number two behind Ireland's world and Paralympic champion Michael McKillop).
Which youngsters (U23) do you expect to impress?
EH: Isis Holt and Maria Lyle (T35). In Doha, there were massive personal bests and fantastic duels. We're at a stage where the Briton perhaps needs to score some wins to make it a true rivalry, but they are so far ahead of the rest and rewriting the record books every time they meet. As they mature, they'll only get quicker too.
GB: I don't know the ages of all international athletes but we have quite a few youngsters in our team. Of them – Marlene van Gansewinkel (100m and long jump T44) – I think will do great. She is such a strong girl and definitely one to keep an eye on.
DC: Australian Isis Holt is only 15 but she has a mature head on her shoulders and just keeps getting faster.
ID: James Turner in the 800m T36. He is coached by my former athlete Brett Robinson.
PE: Liam Stanley, who goes in the 1,500m T37.
Don't miss the final part of our Prediction Panel feature tomorrow.