Rio children inspired on visit to Paralympic Games
Children from poor communities taken to boccia game by Rio 2016 with tickets bought by global crowd-funding scheme #FillTheSeats.
14 Sep 2016
Imagen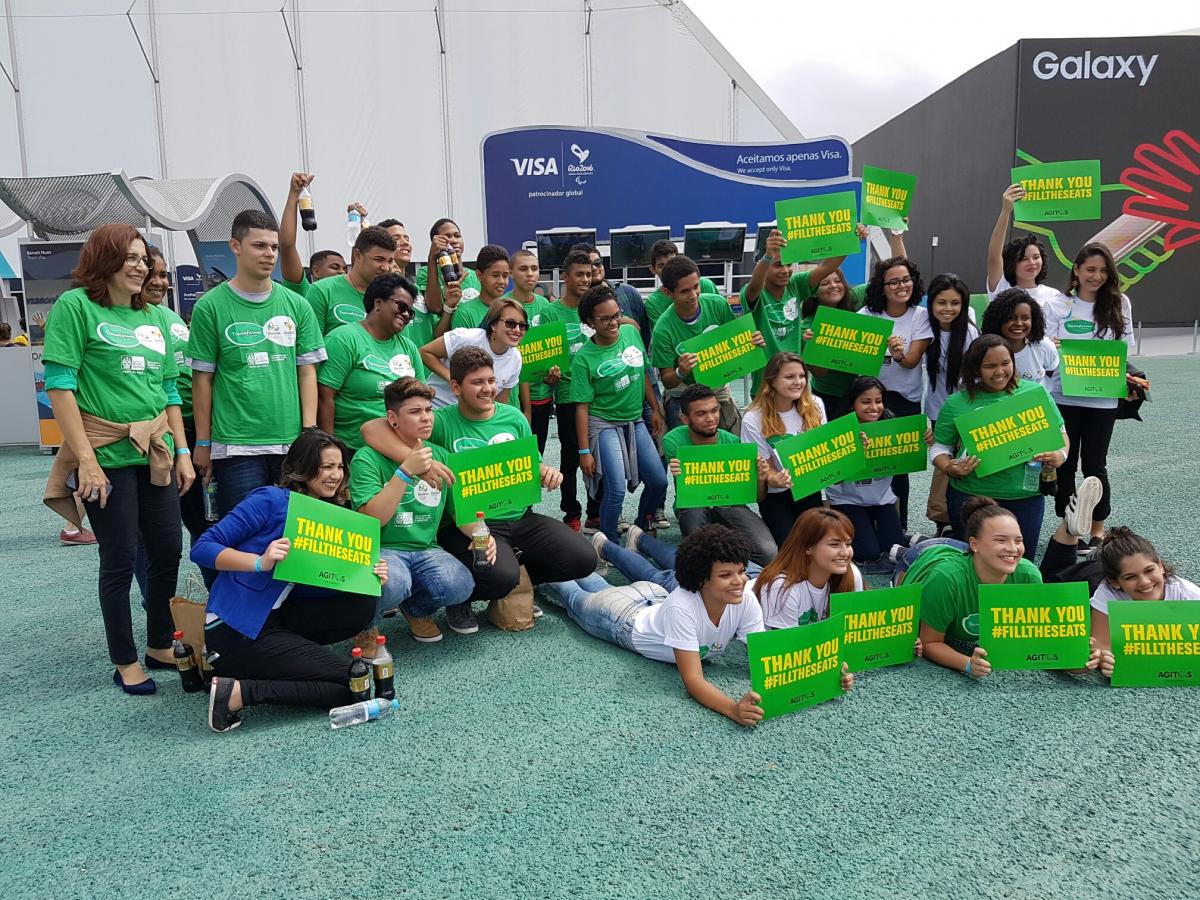 ⒸIPC
Rio 2016
When head teacher Ana Gabriela Malta told the children at her school they would be going to Barra Olympic Park to watch the Paralympic Games, she knew they would be excited. However, little did she know that the effect would be so great that many of the three to seven-year-olds would not even be able to sleep the night before.
"It's not only about the boccia game we came to watch. It's about the novelty of it all, all the activities being promoted at the park," said principal Ana Gabriela Malta after Tuesday's (13 September) excursion for 100 kids from the Dom Cipriano da Sociedade de Providência school, which serves mainly poor favela communities in Rio.
"We preferred to attend the Paralympics because we wanted to bring the children to an event where people stand out because they're overcoming obstacles every day," said Malta. "These children come from really poor communities in Rio de Janeiro, they too have to overcome obstacles every day of their lives. They sometimes experience shootings around them. We want to allow our children to dream, to believe and to transform."
The children received their tickets thanks to a global crowd-funding scheme, supported by Rio 2016 and the International Paralympic Committee (IPC), which has raised nearly USD 45,000 to buy tickets for 15,000 Brazilian youngsters to attend the Games. The #FillTheSeats campaign even received a donation from Britain's Prince Harry and the support of rock band Coldplay.
The initiative is managed on the ground by the Rio 2016 education programme, Transforma, which has also been taking state school students to the Games after the organising committee and Rio state governmment partnered to provide 33,000 tickets to youngsters.
The Rio 2016 education programme has been working since 2014 to strengthen the role of sport in education in Brazil and encourage active lifestyles. It has promoted new Olympic and Paralympic sports in schools and via a series of sports festivals, reaching seven million youngsters in over 12,000 schools across Brazil.
Malta explained that the teachers ensured the kids knew about the Games before Tuesday's visit. "We prepared some special classes to explain what the Paralympics and the Olympics were about," she said. "Each day, each class would present a paper on what happened during the Games that day."
As the teachers and volunteers kept a close eye on them, the little ones waved green sparkling pompons, danced to the music and sang along to famous Brazilian tunes with their own made-up lyrics as they watched a boccia game at Carioca Arena 2.
The Dom Cipriano da Sociedade de Providência school is a non-profit organisation that relies on their volunteers to be able to provide after school programmes like English classes.
One of the volunteers, Jerusa Barbosa Mendes, described how the children were enchanted not only by the Paralympic Games and the Olympic Park, but also by seeing parts of their own city that they rarely see.
"As the bus was passing through Flamengo the children cheered as they saw the symbol of the football team most of them support," said Mendes. "When we were going by Lagoa (a huge lake) they thought that was so big they started yelling 'sea, sea!' We had the chance to show them their hometown too. It was a great day for them, for us and for the teachers too."
Another volunteer at the kindergarten, Camila Espírito Santo, said the experience would change the children's perceptions. "It is really important for children to get used to seeing sports from a young age," she said. "It is important to see that if you really want something in life, you'll accomplish it, you'll overcome whatever you have to overcome. Even without arms or legs, these people participate in something that is great."