Sharov aiming for success at Swansea 2014
Visually impaired champion hopes Russia will emulate their success from two years ago.
18 Aug 2014
Imagen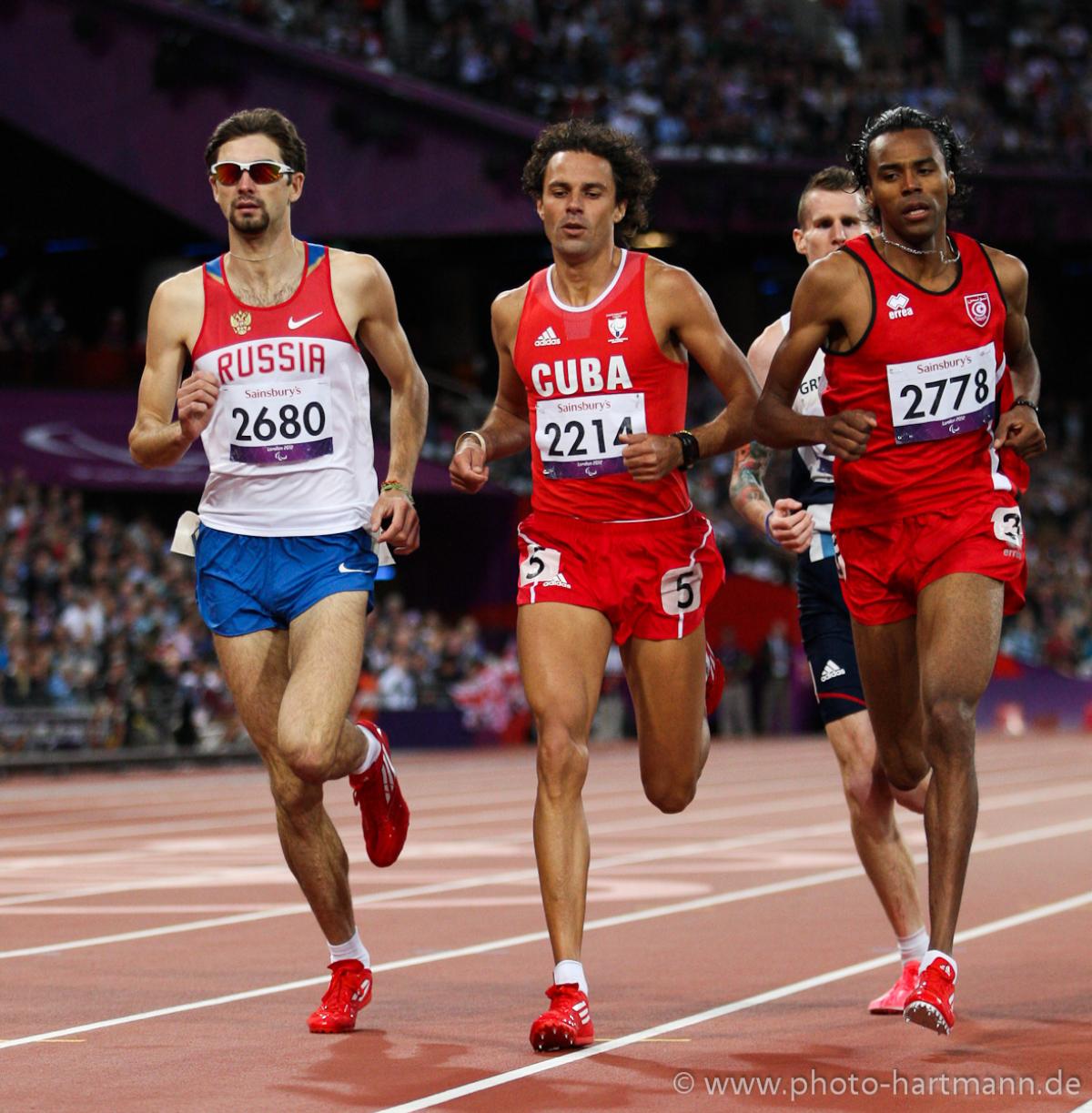 Ⓒwww.photo-hartmann.de
By IPC
"When I run the 400m I am confident, because it is only one lap of the track – as for the 1,500m, my personal best is 3 minutes 55 seconds – I hope I will be able to go faster in Swansea."
With just 24 hours to go until the first events get underway at the 2014 IPC Athletics European Championships in Swansea, Great Britain, Russia's double world champion Egor Sharov is determined to help his country make it to the top of the medals table once again.
Two years ago at the IPC Athletics European Championships in Stadskannal, the Netherlands, Russia clinched 29 golds and 76 medals overall – well ahead of Ukraine and Germany, who finished second and third respectively.
This time around, Sharov is one of over 70 Russian para-athletes in Swansea, Great Britain – the largest number of competitors from all of the 37 participating nations - preparing for the Championships which start on Monday (18 August).
And whilst the 25-year-old visually impaired para-athlete believes that he and his team mates should not take anything for granted, he knows that they will give it their all in their quest for victory once again.
"It's sport – sport is a surprise every day - today you can be the leader, and tomorrow you can be the loser. But I think that my friends and my team will do everything for first place and for medals for the team," he said.
Sharov raced to gold in the 400m and 800m T12 at the IPC Athletics World Championships in Lyon, France, last summer, setting a new 800m world record in the process.
But the mild mannered Russian - who also won 800m silver at the Paralympic Games in London - likes to take each race as it comes, refusing to allow any past successes get to his head.
"This competition is not Lyon or London," he explained. "This competition is this competition: today's opponents with today's form. There are many factors and I don't say that I will win.
"I forgot the Lyon race five minutes after it finished, because my coach told me I must train for the future and to forget what I'm doing that today.
"Yes it was a world record, but I must not put it to the forefront of my mind, I must look to the future instead and keep a level head. The ultimate aim is Rio in two years' time, and all the work we are doing, we are doing for Brazil in 2016."
Double European gold medallist in the middle distances two years ago, Sharov takes on the 400m and 1,500m in Swansea, and as the only athlete to go sub-50 seconds over one lap in Lyon last year, he is sure to line up as one of the favourites – although the prospect of a challenge is also one that he relishes.
"When I run the 400m I am confident, because it is only one lap of the track – as for the 1,500m, my personal best is 3 minutes 55 seconds – I hope I will be able to go faster in Swansea," he said.
"I love my opponents - I hope that together we have a good battle on the track, and that we can see on the scoreboard afterwards the fast times and great results."
Sharov, who comes from the Altai region in Siberia, developed problems with his sight in childhood, and only took to running seriously in his teens – initially purely to benefit his health.
But now, with major championship medals to his name and the prospect of more to come, he is determined to make the most of every opportunity as he works towards Paralympic glory in two years' time.
"Between France and today, I've been training in my home, in my city, around Russia and also in Portugal," he continued. "I hope that my training in this period has been perfect. I also hope that in this competition my coach and my friends from the Russian team see the best run from me.
"I like sport, even since I was a child. I hoped and I dreamt that maybe for the future I can be a gold medallist or win the Paralympic Games, but when I was 16 or 17-years-old I didn't know that it would be a reality.
"My motivation is Rio, Brazil – and of course fast times and gold medals. We will hope I take home two gold medals from Swansea. But this is sport – today you win, tomorrow someone else wins. Okay I am the favourite, so maybe I win – we will see on the track and after the finish line."
The live stream from Swansea 2014, together with videos on demand of individual races, are available to embed on websites in some territories via the IPC's YouTube channel. For further information please contact IPC Digital Media Manager Natalia Dannenberg-Spreier.
In addition, HD quality broadcast footage from Swansea 2014 is available from the IPC's Broadcast Manager Jose Manuel Dominguez.
Daily highlights will be available for digital channels via Omnisport, whilst individual races as video on demand can be embedded via Perform's e-player.
Related Images