Singleton and Oliveira take to Copacabana
The defending 100m T44 world champion Jerome Singleton and London 2012 200m T44 gold medallist Alan Fonteles Oliveira will race on the Brazilian coast.
30 Mar 2013
Imagen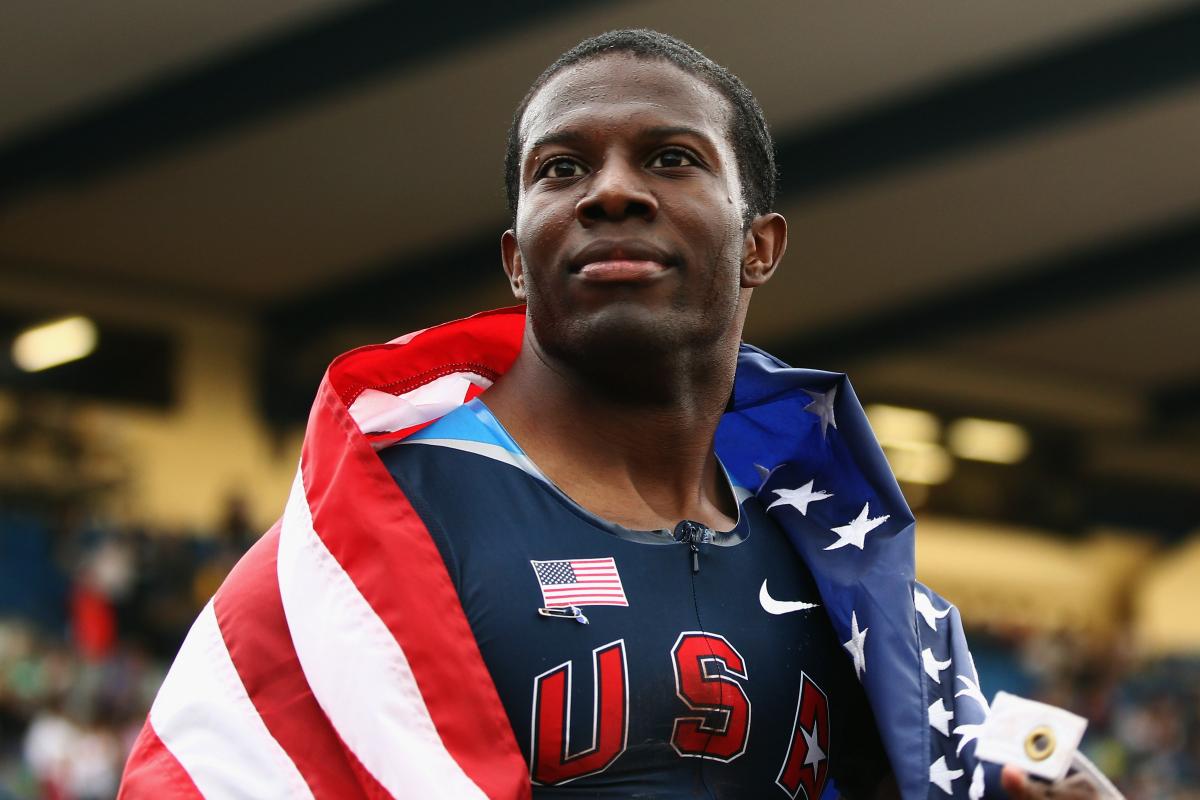 ⒸGetty Images
By Ros Dumlao l For the IPC
"(This year), I haven't been doing many interviews. I haven't been going to many places. I'm just really trying to focus on my goal, and that's just to see how far I can push my body."
Four years ago, at the Loterias Caixa International in Rio de Janeiro, Brazil, Alan Fonteles Oliveira defeated Jerome Singleton in the 100m T44.
Singleton still remembers Oliveira's victory celebration.
"He beat me and then ran and slid in the grass like he scored the winning goal," the American said. "He did like 20 fist pumps."
On Sunday (31 March), Singleton and Oliveira will return to Brazil, this time in Copacabana for the Mano a Mano and will race one-on-one over 150m.
Singleton, the defending 100m world champion, Oliveira, the 200m London 2012 Paralympic gold medallist, will certainly draw eyes on the tracks, as this will be the first time they face off since the Games.
For Singleton, this will be his third race since London, and he views Sunday's showdown as an "equaliser race."
"I can't say that I really considered us a rivalry," Singleton said. "What I do know is I'm the 100m world champion from (2011), and he's the 200m Paralympic champion. So when it comes to a race of 150, it's going to be interesting to see how that turns out.
"One thing about Alan is he really trains," Singleton added about the 21-year-old. "I think that he really tried to become a better athlete, and I can respect that. Some people, you don't know if they're really putting forth the effort that they need to. But Alan, I really think he put the effort to try to become better."
At the London Games, Oliveira – who had both legs amputated below the knee when he was just 21 days old – upset favourite Oscar Pistorius to win the 200m T44.
Singleton made noise when he won 100m at the 2011 IPC Athletics World Championships by the slimmest of seconds over defending 2008 Beijing gold medallist Pistorius.
But to Singleton's dismay, he left London without a single medal.
"That was one of the worst weeks I ever had in terms of competition," the 26-year-old said. "It really hit home when I was like, 'Man, I have no souvenir. I have nothing to show for the hard work I put in.'"
This season, he's wiping away the disappointing memories of London and focusing his training on the US Track and Field National Championships, where he has the opportunity to qualify for the 2013 IPC Athletics World Championships in Lyon, France this summer.
"(In 2012) I went from an everyday person, a normal person who's just hanging out with my friends, to just being dressed into the spot light," Singleton said. "I was shooting commercials, I was working sponsorship deals, I was getting people to help me with sponsorship deals. I was doing maybe two to three interviews a week."
This weekend, he will return to the country where he got his first Paralympic experience, where he made the US National Team for the first time at the Para-Pan American Games in 2007.
"(This year), I haven't been doing many interviews," Singleton added. "I haven't been going to many places. I'm just really trying to focus on my goal, and that's just to see how far I can push my body."
Related Images