Sport Week: Classification in para-equestrian
Sport Week: Classification in para-equestrian
22 Mar 2016
Imagen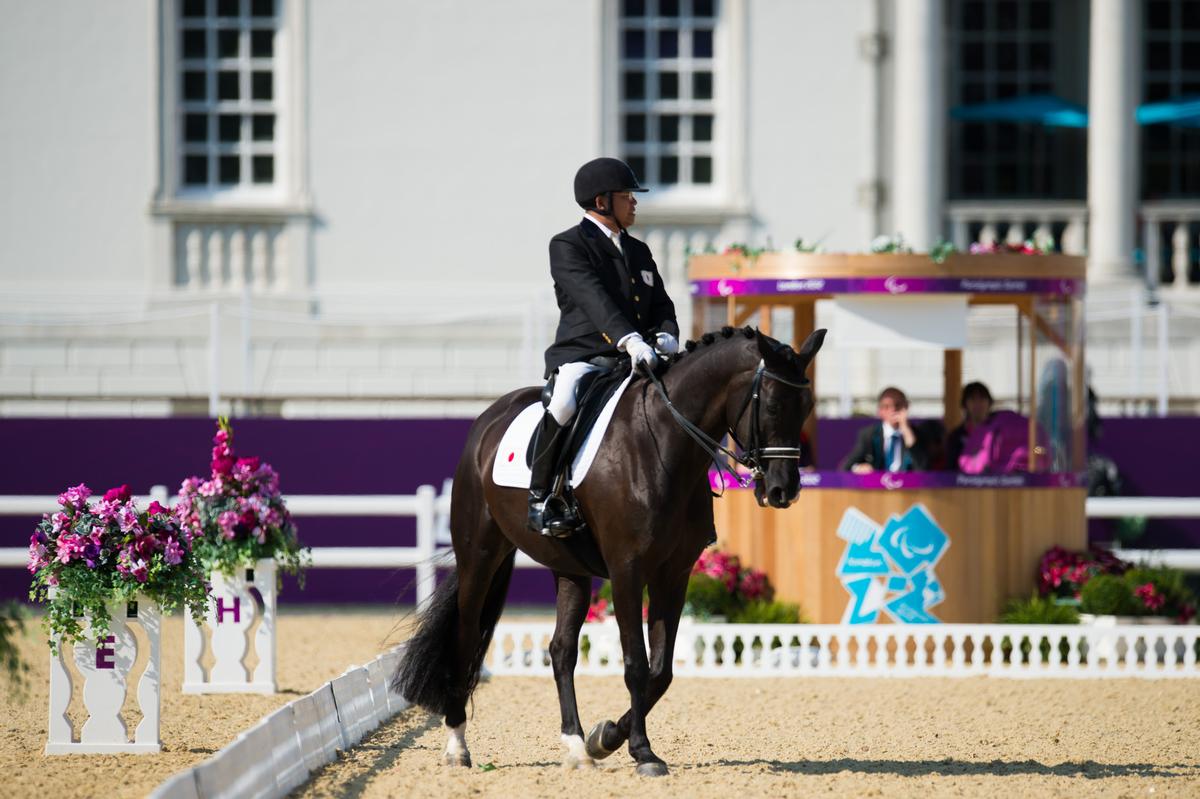 ⒸLieven Coudenys
By IPC
Riders are assigned to five different sport classes.
Editor's note: Each sport on the Rio 2016 Paralympic programme will have a dedicated week of featured content published on paralympic.org. Every week a new sport will be featured and the series will run until September's Games, helping the public understand more about the 22 sports being contested in Rio.
Para-equestrian dressage riding consists of five sport classes called 'grades' for athletes with physical and visual impairments. Lower grades indicate more severe activity limitations and higher grades include athletes with less severe activity limitations.
Physical impairments
Grade Ia - Athlete have severe impairments affecting all limbs and the trunk. The athlete usually requires the use of a wheelchair in daily life.
Grade Ib – Athletes here have either a severe impairment of the trunk and minimal impairment of the upper limbs or moderate impairment of the trunk, upper and lower limbs. Most athletes in this class use a wheelchair in daily life.
Grade II - Athletes in this class have severe impairments in both lower limbs with minimal or no impairment of the trunk or moderate impairment of the upper and lower limbs and trunk. Some athletes in this class may use a wheelchair in daily life.
Physical or visual impairment
Grade III - Athletes in grade III have a severe impairment or deficiency of both upper limbs or a moderate impairment of all four limbs or short stature. Athletes in grade III are able to walk and generally do not require a wheelchair in daily life. Grade III also includes athletes having a visual impairment equivalent to B1 (very low visual acuity and/ or no light perception).
Grade IV - Athletes here have a mild impairment of range of movement or muscle strength or a deficiency of one limb or mild deficiency of two limbs. Grade IV also includes athletes with visual impairment equivalent to B2 (higher visual acuity than visually impaired athletes) competing in the grade III sport class and/ or a visual field of less than five degrees radius.
Athletes with the following impairments are eligible to compete in para-equestrian:
Impaired muscle power
Athetosis
Impaired passive range of movement
Hypertonia
Limb deficiency
Ataxia
Leg length difference
Short stature
Visual impairment
Helpful links
International Equestrian Federation classification manual