Sport week: Classification in wheelchair fencing
Athletes are allocated into two sport classes that depend on their trunk function since all fencers compete from a wheelchair.
20 Jul 2016
Imagen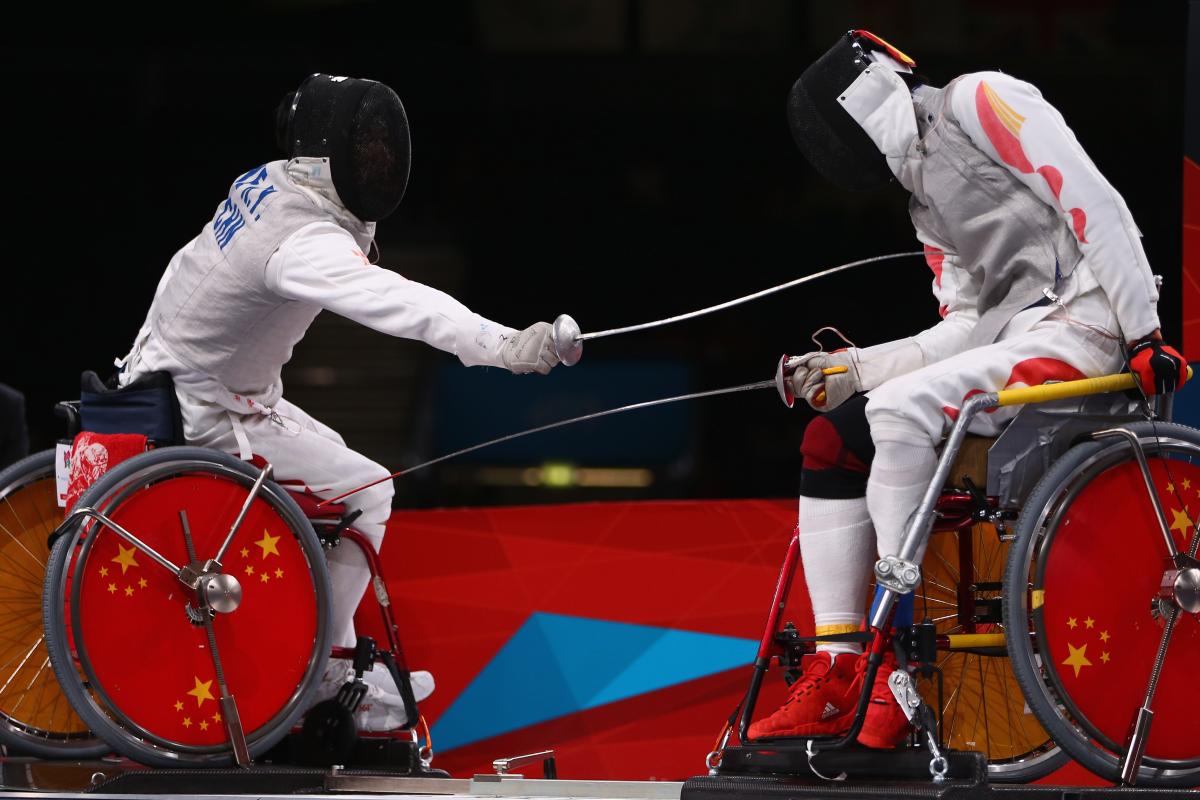 ⒸGetty Images
By Mike Stuart and the IPC
All wheelchair fencers have an impairment of their legs or feet that prohibits them from competing against standing, able-bodied fencers. They all compete in wheelchairs and are allocated to one of the two sport classes (category A or category B) depending on their trunk function.
This is because the wheelchairs cannot be moved during competition to get closer to the opponents or to avoid the opponent's attack. Therefore, the athletes rely on moving their upper body while sitting in the chair.
Category A
Fencers in category A have good trunk control, allowing them to bend forward and sideways explosively when attacking their opponent or dodging an attack. Also, their fencing arm is fully functional.
Fencers in this sport class have lower limb deficiency or paraplegia, for example. Not all fencers in this category use a wheelchair in their daily life.
Category B
Category B fencers have an impairment that impacts their legs as well as their trunk or their fencing arm. Some of the fencers, for example, have incomplete tetraplegia. You will see them support their trunk movements with their non-fencing arm to effectively attack the opponent. You may also see a fencer's sword fixed with a bandage.
Eligible impairments in wheelchair fencing:
Impaired muscle power
Athetosis
Impaired passive range of movement
Hypertonia
Limb deficiency
Ataxia
Leg length difference
Helpful links
__
Sport fans from around the world can now buy their Paralympic tickets for Rio 2016 from authorised ticket resellers (ATRs)
The IPC's Global ATR is Jet Set Sports, and Rio 2016 tickets and packages can be purchased on the CoSport website.
Residents of Brazil can buy 2016 Paralympics tickets directly from the Rio 2016 website.
Visa International is the exclusive payment card and the official payment system for the Paralympic Games.