Sport Week: Hunter brings equestrian talents to Canada
The former team manager of Great Britain looks to help Canada develop in para-equestrian.
27 Mar 2016
Imagen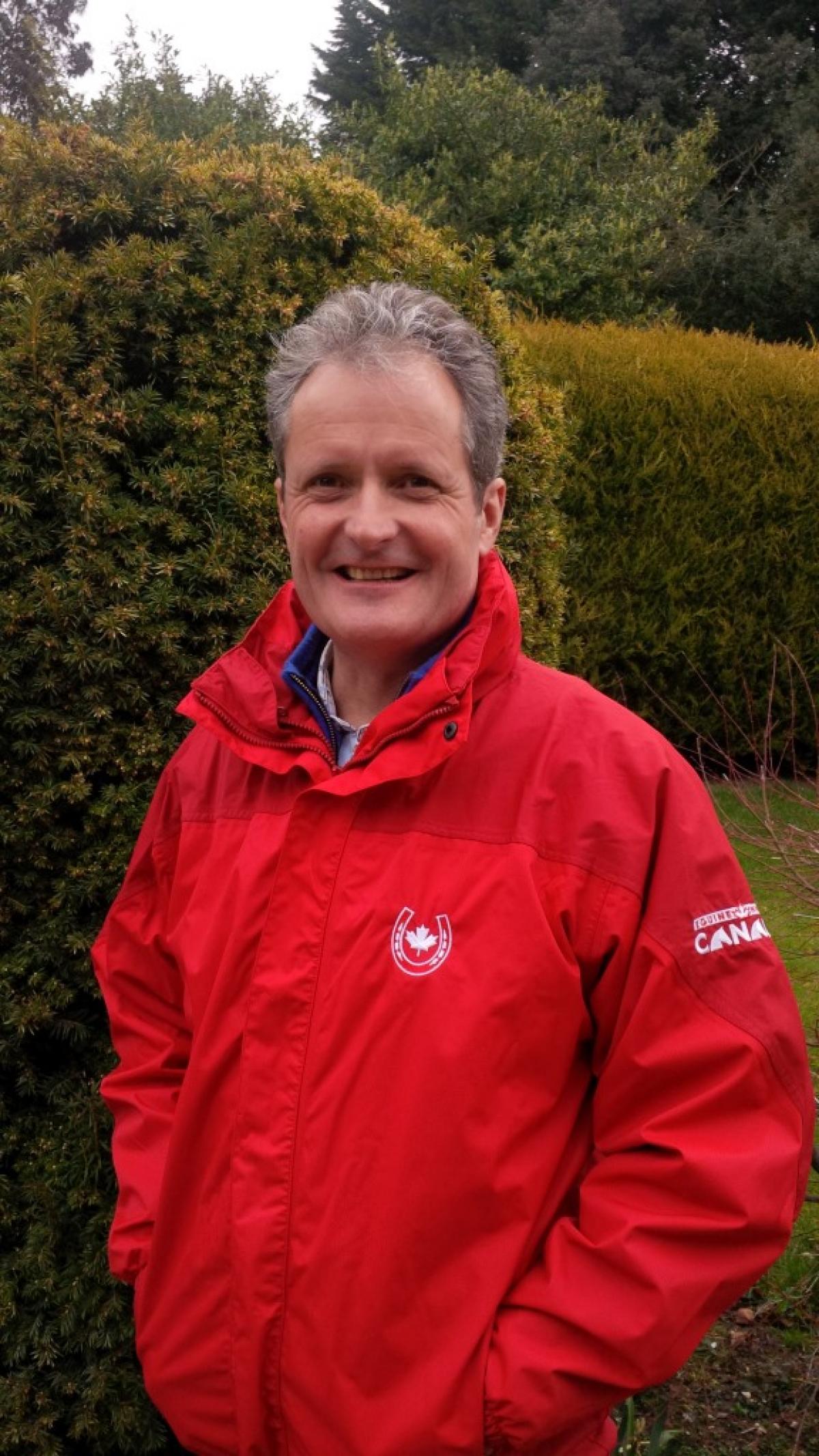 ⒸFEI
By Rob Howell | For the IPC
"We have a four person team selected which is great," he said. "And there is a great possibility that they could get a medal in the team competition, or at least be close to one. "
Editor's note: Each sport on the Rio 2016 Paralympic programme will have a dedicated week of featured content published on paralympic.org. Every week a new sport will be featured and the series will run until September's Games, helping the public understand more about the 22 sports being contested in Rio.
The riders have the medals hung around their necks at a Paralympic Games. Their victories come about as a result not just of their hard work, but also of the work of a whole team of people behind them – grooms, trainers, farriers, and vets to name a few.
Chief among them is the team manager. Also known as the Chef D'Equipe, their job is to coordinate the training and logistics of a para-equestrian dressage team.
One of the most successful team managers of recent years is David Hunter, former Great Britain manager and now Canada's para-equestrian dressage team manager at the Rio 2016 Paralympic Games.
Hunter said of his move: "I have loved working with Team GBR and I have made a huge number of friends at home and abroad within the international Paralympic family. I shall be sorry to leave but, having been in the role for 13 years, I came to the difficult conclusion that now was the right time to move on and pursue other goals and interests and to allow sufficient time for someone else to steer the British team to further success at Rio."
During Hunter's years with Team GBR, the riders reigned supreme at Athens 2004, Beijing 2008 and the London 2012 Paralympic Games. The British also won four world and five European championships. Hunter also oversaw the rise of superstars like Lee Pearson, Sophie Christiansen and Natasha Baker.
"Athens was my first Paralympic Games," he said. "Although my first major competition was the World Championships in Belgium in 2002.
"The time that stands out for me though, obviously, was managing the British team at home Games in London. That really is heads and shoulders above anything else, although those first Games in Athens were very special as well. This is a privileged position, and pure fate that I was able to run the British team when we hosted the Games."
Hunter describes his new role with Team Canada as "working at the top end." That means he coordinates the team's training requirements and the work of the main coaching and central support teams.
"It's about getting the riders ready for selection, and then getting them to Rio and trotting down the centre line at the right time, as best prepared as possible, and then to be as successful as possible," Hunter said.
And that is no small task given the vast size of Canada and the disbursement of its riders, some of whom are based in the USA, and with one potential Rio competitor, Bert Sheffield, living in Great Britain. Although scattered around the world training, the Canadian team uses Skype, a lot.
"There's a lot of remote work and Canada is a big country, so logistically that doesn't allow for centralised team training but we're looking at a reconnaissance to Rio with the Canadian Paralympic Committee, and then planning for some Canadian riders coming to Europe at the beginning of May for a few competitions," Hunter said.
Canada has qualified to send a four-person team to the Games. Now, athlete/horse combinations have until 19 June to attain a minimum eligibility score, and after that period is when National Paralympic Committees decide who will represent them at Rio 2016.
Although he is in the earliest stages of his new role, Hunter sees a mix of new and experienced talents, and is reasonably confident about Canada's chances at the Games.
"And there is a great possibility that they could get a medal in the team competition, or at least be close to one," Hunter said.
___
Sport fans from around the world can now buy their Paralympic tickets for Rio 2016 from authorised ticket resellers (ATRs).
The IPC's Global ATR is Jet Set Sports, and Rio 2016 tickets and packages can be purchased on the CoSport website.
Residents of Brazil can buy 2016 Paralympics tickets directly from the Rio 2016 website.