Sport week: Welcome to Para badminton
A new Paralympic sport is expected to thrill spectators at Tokyo 2020
02 Mar 2020
Imagen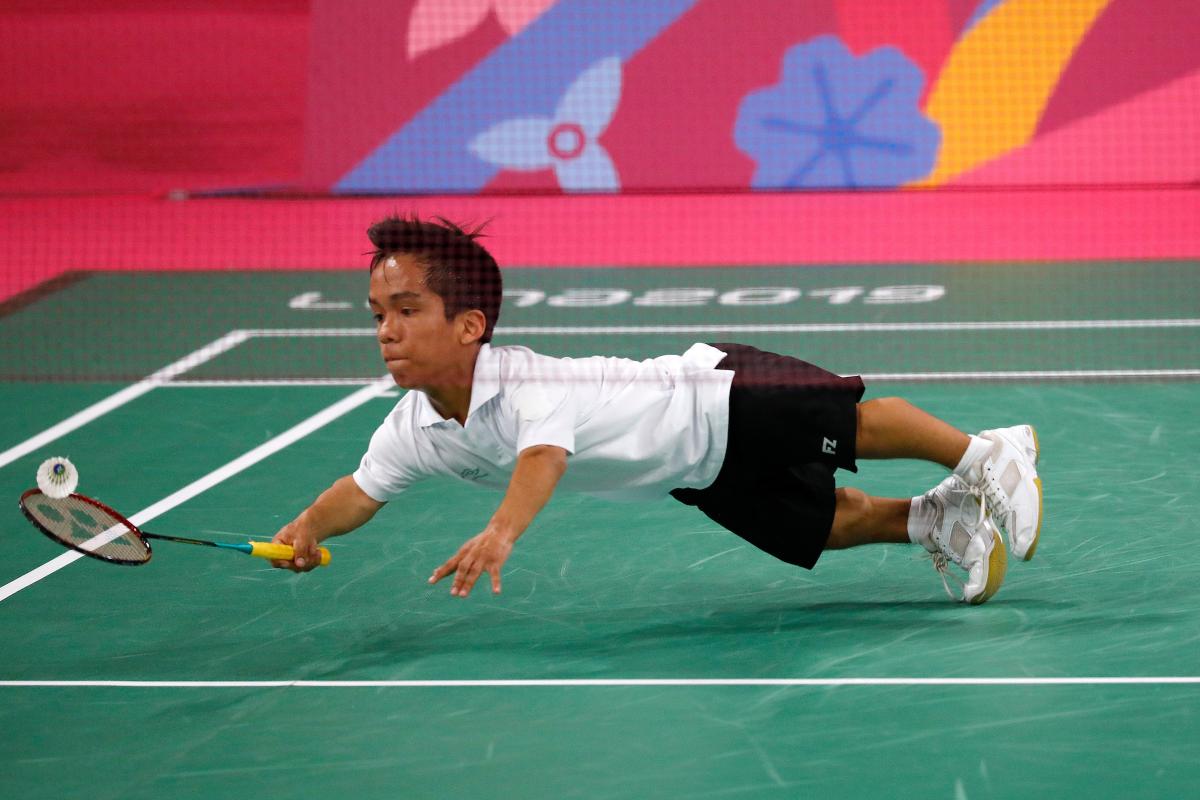 ⒸLima 2019
By Tim Norris | For the IPC
Para badminton is one of two exciting new sports spicing up the Paralympic programme this summer, joining fellow debutant taekwondo and 20 other sports at Tokyo 2020. Known as the fastest racquet sport in the world, Para badminton is expected to entertain viewers on one of the biggest stages in the world.
A short history
While Para badminton is making its first Games appearance, it has been played internationally since the 1990s.
The first World Championships started in 1998 in Amersfoort, Netherlands – and since 2001, it has taken place every two years.
But the sport really came to prominence in 2014. Following a bid by the Badminton World Federation (BWF) to include Para badminton as a Paralympic sport, the International Paralympic Committee (IPC) selected the sport for Tokyo 2020. Since then, it has continued to grow in popularity, moving from 230 athletes from 35 countries at 2015's World Championships to more than 300 athletes from almost 50 countries competing at last year's Worlds in Basel, Switzerland.
Rules and scoring
The rules and set up are largely similar between badminton and Para badminton.
Players score points by hitting the shuttlecock over the net without return

Matches are the best of three games, first to 21 points

The height of the net is the same

Events include men's and women's singles, doubles and mixed doubles
But there are some differences in Para badminton
There are six athlete classes (two wheelchair and four standing) to provide a level playing field for different athletes' abilities

Each class has a letter and number. Athletes in wheelchairs compete in WH 1 and 2 and standing athletes in SL 3 and 4 (standing lower), SU (standing upper) and SS (short stature

The two wheelchair classes and one standing class (for athletes with lower limb impairments) play half court for singles

In the half court matches, wheelchair doubles and mixed doubles, the area in front of the service line is out of bounds.
Also, wheelchair Para badminton athletes have adapted chairs to help balance and allow movement, for example a low backrest and extra wheels at the back of the chair.
Key terms and phrases
When tuning into Para badminton, it can help to know some of the terminology.
Clear – a high, deep shot to push the opponent to the back of the court.

Drop – a shot that barely clears the net.

Lift – generic term for an upward shot.

Net – a shot from the forecourt that just clears the net.

Smash – an overhead, powerful attacking shot.
Target Tokyo 2020
Spectators can look forward to 14 medal events at the 2020 Paralympics – seven for men, six for women and one mixed tournament. In total, 90 players (44 men and 46 women) will battle it out across singles, doubles and mixed doubles events.
Singles WH 1 (Men/Women)

Singles WH 2 (Men/Women)

Singles SL 3 (Men)

Singles SL 4 (Men/Women)

Singles SU 5 (Men/Women)

Singles SH 6 (Men)

Doubles WH (Men/Women)

Doubles SL/SU (Women/Mixed)
Throughout 2019 and 2020, athletes have been competing in BWF international tournaments worldwide to qualify for Tokyo 2020.
At each tournament, athletes gain points depending on their performance. These points determine their international ranking, with the ranking points helping to qualify country slots for the Paralympic Games. The National Paralympic Committees then select their athletes.