Sport Week: Yee relies on experience, passion
Reigning Paralympic champion Yu Chui Yee is not anxious about the expectations heading into Rio.
22 Jul 2016
Imagen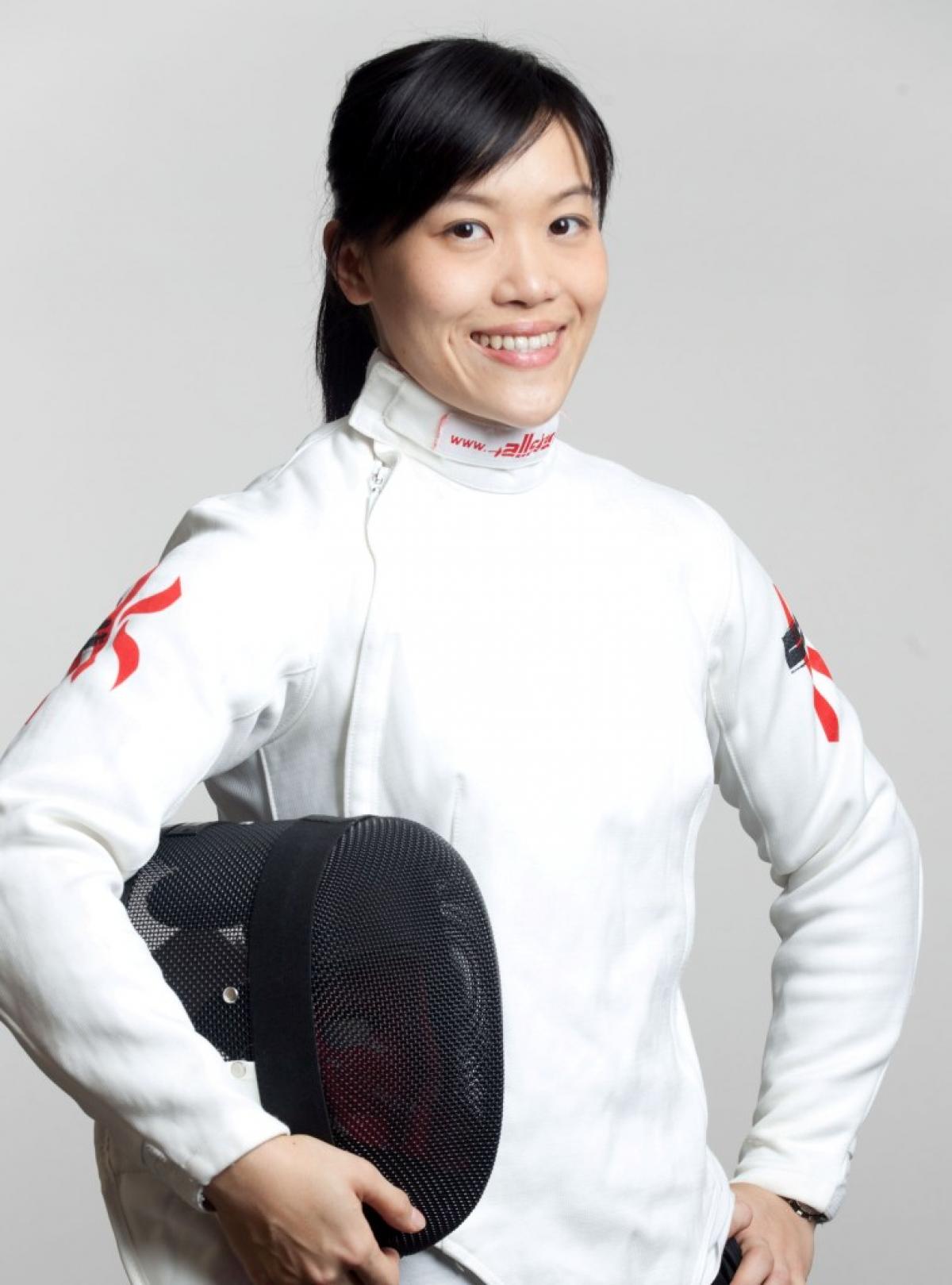 ⒸPhotographer:P.T. Au Yeung
By Mike Stuart | For the IPC
Yu Chui Yee first gave wheelchair fencing a try when her friend told her it would be a good way to meet "handsome guys." Little did she know she would find something better.
The Hong Kong, China, fencer fell in love with the sport, going on to be one of the most successful competitors in wheelchair fencing history. A seven-time Paralympic champion and nine-time world champion, Yee's passion and years of experience have given her a calm approach heading into the Rio 2016 Paralympic Games.
"Pressure can be negative if you do not handle it right, or you can instead use it as self-motivation," Yee explained. "Rio will be my fourth Paralympics and I have experienced many different situations during competition over all those years.
"I would say it's important to focus on the process. Everyone wants to achieve a good result. And I will do all I can to achieve my goal. I will treat pressure like it is my friend, co-exist with it and transform it into my energy."
Yee competed in three previous Paralympic Games, collecting gold medals over epee and foil events. It is no wonder that pressure does not phase her.
With less than 50 days to go until Rio 2016, Yee's focus is firmly on preparation.
"Training is an ongoing process, day by day, year by year. In these final stages, I will concentrate more on psychological condition and also strategy," Yee said.
It appears to be working. At the final Word Cup event of 2016 in Warsaw, Poland, she won gold in the women's foil category A event, her first win in nearly two years.
Although the Paralympic qualification period was already completed, the World Cup would affect seedings for Rio 2016. She is ranked No. 4 in the women's foil category A, behind Hungary's Zsuzsanna Krajnyak, China's ong Jing and Hungary's Eva Andrea Hajmas, ranked No. 1, 2 and 3, respectively.
"My main goal for Rio 2016 is to enjoy the Games," said Yee. "Over the years I've achieved lots of medals. I really love wheelchair fencing and it has been part of my life since I was 17. So I will enjoy every moment."
Yee is convinced that the spectators will enjoy the competition as well, and encourages people to experience it live.
"Wheelchair fencing is an exciting, speedy and elegant sport," she said. "It's fast and furious during matches, but people also describe fencing as physical chess.
"At the Rio Paralympics, the world's best fencers are going to compete for their dream. I would say one to watch will be Beatrice Vio of Italy. She went unbeaten for nearly the whole season. And I have confidence that she will continue with victory in Rio. Piers Gilliver from Great Britain is another one to watch for.
"There will be definitely a lot of great matches in Rio, so to everyone I say buy your tickets for wheelchair fencing. You will fall in love with this spectacular sport."
Editor's note: Each sport on the Rio 2016 Paralympic programme will have a dedicated week of featured content published on paralympic.org. Every week a new sport will be featured and the series will run until September's Games, helping the public understand more about the 22 sports being contested in Rio.
__
Sport fans from around the world can now buy their Paralympic tickets for Rio 2016 from authorised ticket resellers (ATRs)
The IPC's Global ATR is Jet Set Sports, and Rio 2016 tickets and packages can be purchased on the CoSport website.
Residents of Brazil can buy 2016 Paralympics tickets directly from the Rio 2016 website.
Visa International is the exclusive payment card and the official payment system for the Paralympic Games.