Tan Shumei wins second gold in wheelchair fencing at Tokyo 2020
Chinese wheelchair fencer obtains back-to-back victories in the épée and sabre category B events in Japan
26 Aug 2021
Imagen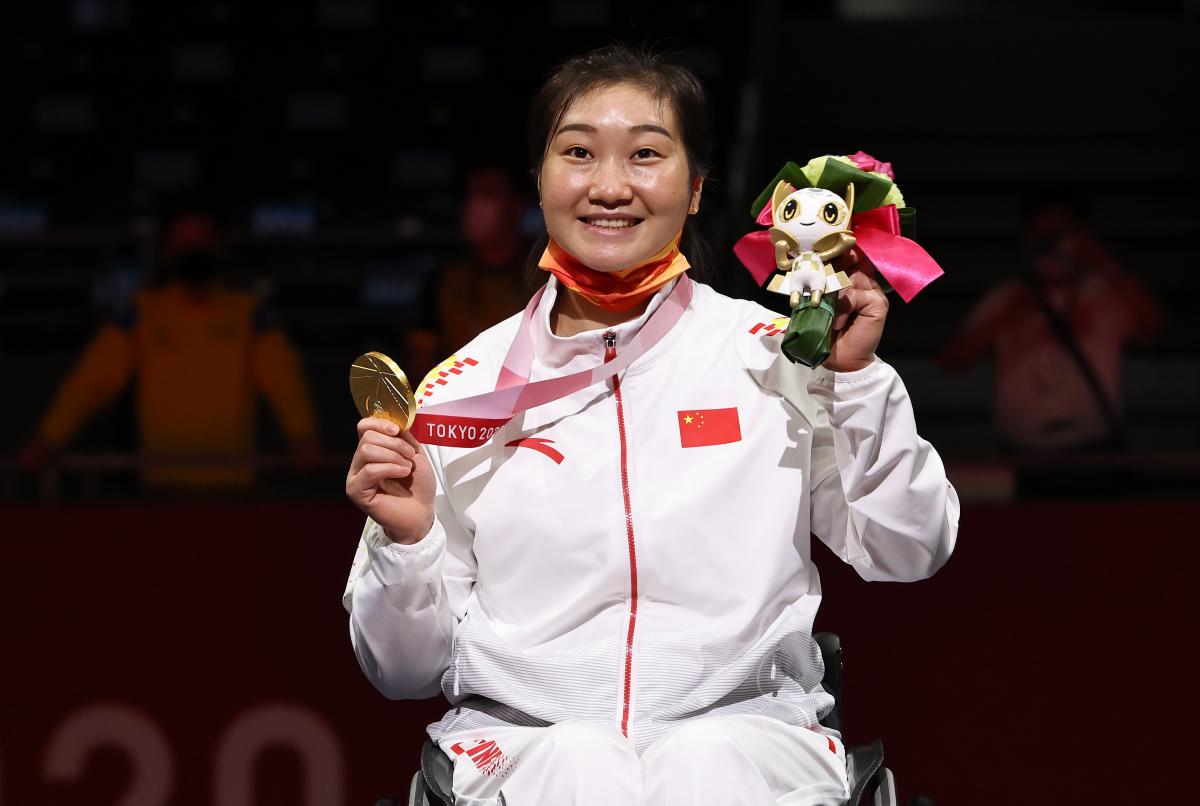 By OIS
One day after winning the sabre individual category B event, Chinese wheelchair fencer Tan Shumei claimed another gold this Thursday, now in the epee individual. In the final, she beat Viktoria Boykova, from the Russian Paralympic Committee, 3-0.
"I am happy but I wanted to thank my coaches, my country and my teammates, because this medal belongs to all of them. We all work together, it is not only my result. This medal is the result of all the hard work of our team," said Tan after the result.
About her back-to-back gold medals, she said she was "a bit more nervous" and tried to adjust:
"Sabre and epee are very different disciplines but I put in so much training that I can do them both at high level."
Next for her are the team events. The first one is the epee, scheduled for this Friday, August 27th.
In the epee individual category A, Chinese multimedallist Rong Jing lost to Amarilla Veres of Hungary, 15-12. This is the European's first gold in an individual event in the Paralympics, while Rong aimed for her fifth win in the Games.
Great Britain's Piers Gilliver beat Maxim Shaburov, from the Russian Paralympic Committee 15-8 to win in the epee individual category A.
"The small things have really been the most important in my training. It became more and more apparent to me in this Games where I have not competed for so long, same as everybody else. But all the small preparations that I've done to try and prepare myself really made sure that I came here as best prepared as I could, and I was able to perform even though it's a challenging situation," affirmed the British, a silver medallist at Rio 2016.
Alexander Kuzyukov, also representing the Russian Paralympic Committee, defeated Brazilian Jovane Guissone 15-8 to claim the category B medal. 
The wheelchair fencing schedule moves on with the men and women's epee team events tomorrow at the Makuhari Messe.