Ten things we learned from the 2014 para-athletics season
The 2014 para-athletics season is slowly drawing to a close, so here is recap of 10 things we learned this year.
04 Sep 2014
Imagen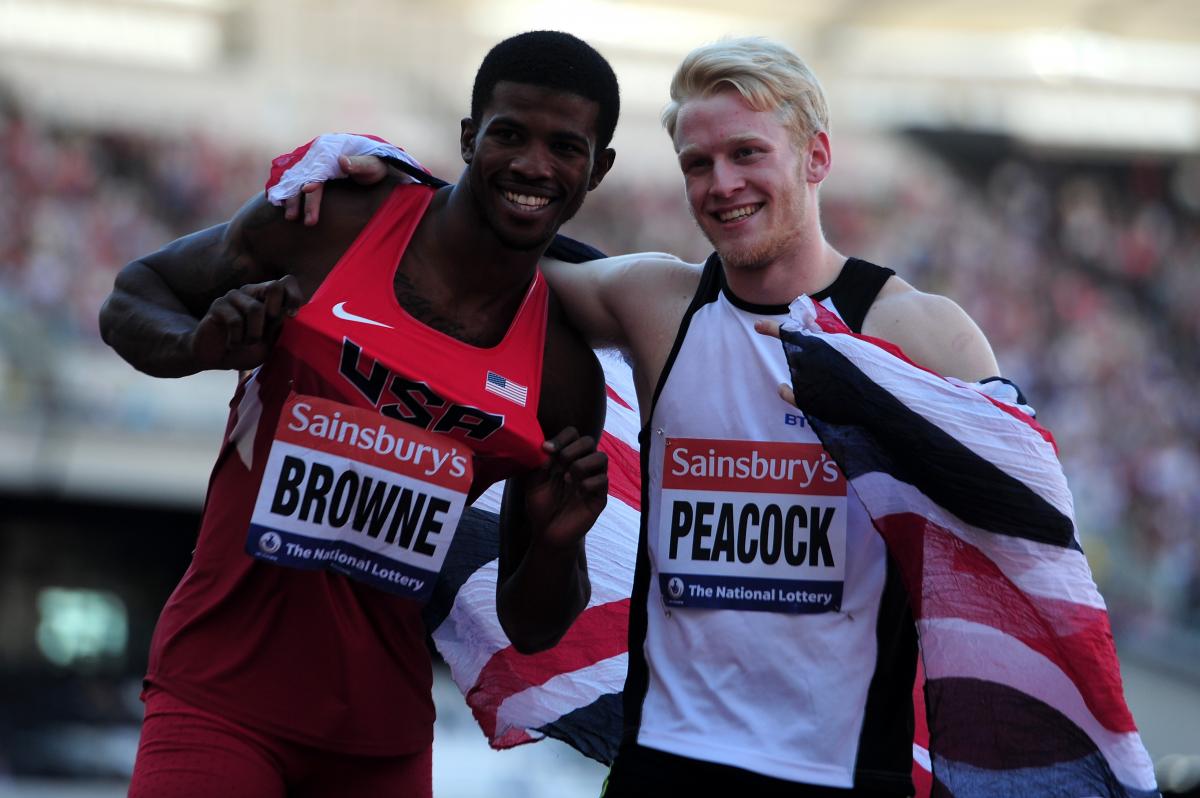 ⒸGetty Images
By IPC
With Rio 2016 qualification spots up for grabs, next year is likely to see great competition and many records broken.
1. Peacock and Browne rivalry growing in intensity
Jonnie Peacock, Great Britain's 100m T44 Paralympic and world champion, and his great rival Richard Browne of the USA do not see eye-to-eye. A spat which started before last year's World Championships continued in 2014 and their rivalry is now one of the most talked about in world sport.
Browne had the upper hand this year, but Peacock's track record in major Championships is faultless. Roll on 2015!
2. "The Beast" is getting faster
Trying her hand at Nordic Skiing, including a silver medal win at Sochi 2014, has only made the USA's Tatyana McFadden stronger and faster.
With no major Championships this year, McFadden chased records. In June she set a new 1,500m T54 world record, and a new fastest time in the 5,000m, a record that is still pending approval.
She may not have it all her own way though in 2015 with Switzerland's Manuela Schaer looking a very likely challenger after European success this summer.
3. The Blade Bade has competition
Dutch "Blade Babe" Marlou van Rhijn followed up her two world titles in 2013, with 100m and 200m European wins this August. The 22-year-old was pushed all the way in both races however by Germany's Imgard Bensusan.
Come Rio 2016, van Rhijn will have a real fight on her hands to win all three sprint crowns, especially after losing out over 400m to France's Marie Amelie le Fur in Swansea.
4. Ktila versus Manni is one to watch
Tunisia's T34 racer Walid Ktila had a year to remember setting new world records in the 100m, 200m, 400m and 800m between February and May. Despite his record breaking form, Finland's Henry Manni, a winner of four European titles, showed he will be hard to beat as well in 2015.
5. How far can Markus Rehm jump?
A lot more people around the world now know who Germany's Markus Rehm is compared to this time last year! Rehm followed up last year's world title winning 7.96m world record jump with a staggering 8.24m leap to win the German able bodied title and make global headlines.
Although he was not picked for Zurich 2014, Rehm still took IPC Athletics Euros gold in Swansea.
6. Russia remain the team to beat
After topping the medals table at last year's World Championships, Russia did the same at August's Europeans winning 41 titles and claiming 88 podium positions in total.
Their dominance may be long lasting as many of their leading athletes are aged 25 years or less.
7. Weir v Hug on ice until 2015
One of the biggest disappointments of the season was not getting to see the rivalry between Great Britain's David Weir and Switzerland's Marcel Hug blossom at the European Championships. With Weir injured, Hug eased to three European titles.
The battles between the two at May's IPC Athletics Grand Prix did however whet our appetite for what we can expect in 2015.
8. Grand Prix circuit developing nicely
When it was launched in 2013, the Grand Prix circuit aimed to increase the number of high level competition opportunities for athletes. This year more and more of the world's leading athletes embraced the circuit providing some thrilling competition.
Dates for an even bigger Grand Prix series in 2015 will be announced shortly.
9. 2015 is a massive year
In addition to a bigger Grand Prix circuit in 2015, the season will also include the World Championships in Doha, Qatar, and the Parapan American Games in Toronto, Canada. With Rio 2016 qualification spots up for grabs, next year is likely to see great competition and many records broken.
10. The season is not over just yet!
Although the majority of events are over, around 650 track and field para-athletes are gearing up for their biggest event of the year, the 2014 Asian Para Games in Incheon, Korea. Expect the Chinese athletes to sweep the medals table