Throwback Thursday: Colombia's Pedro Mejia
Colombia's only Paralympic champion in history believes the South American country will win "multiple gold medals" at Rio 2016.
25 Aug 2016
Imagen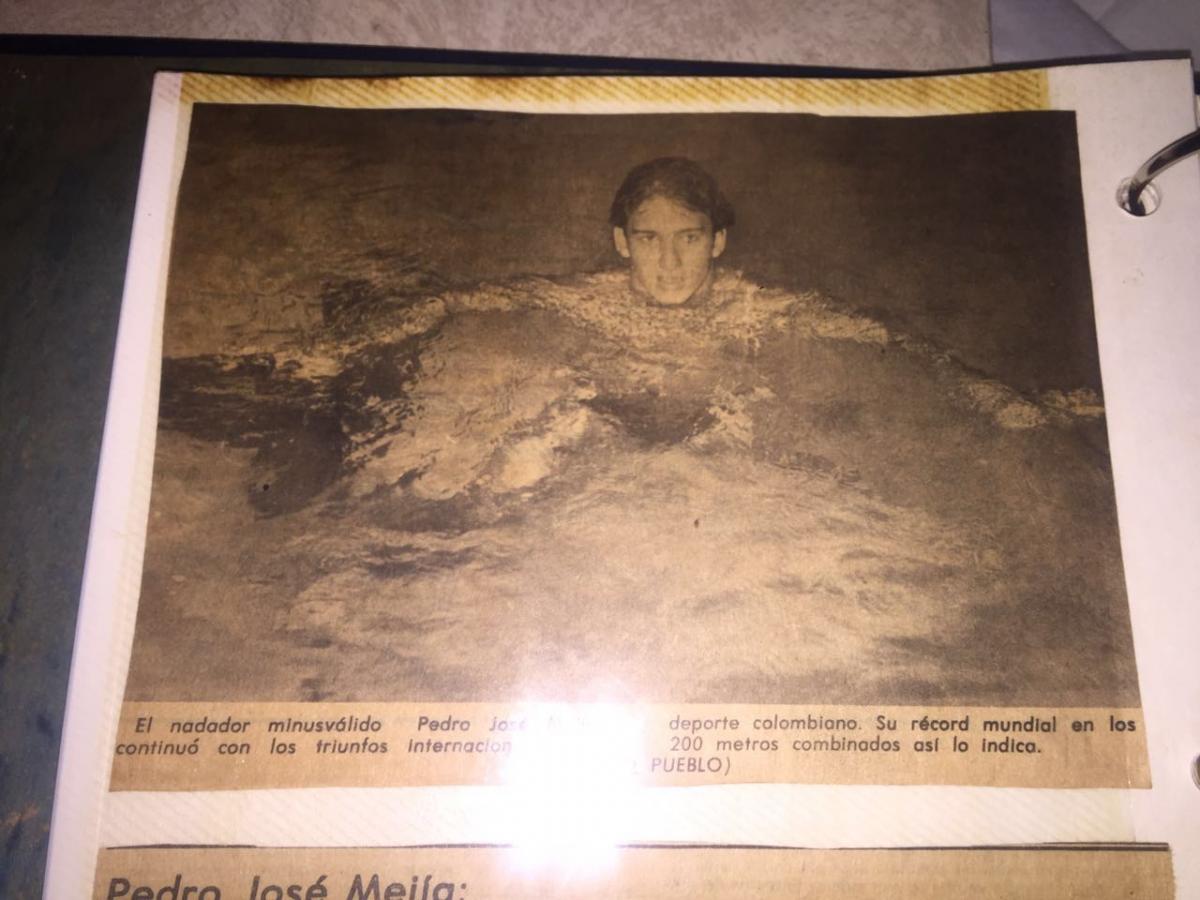 ⒸPedro Mejia
By IPC
"I am absolutely convinced that we will claim more than one title since we have many athletes that are ranked amongst the world's best in their sports."
Already 36 years have passed since Colombia won their first and so far only Paralympic gold in history through swimmer Pedro Mejia in Arnhem, the Netherlands.
Track and field athlete Elkin Serna and swimmer Moises Fuentes came close to sealing the country's second gold four years ago, in London, but finished second.
The story might conclude differently at September's Paralympic Games.
Colombia are hoping to put an end to their Paralympic gold medal drought in Rio, where they will send a 39-strong delegation spearheaded by athletics world champion Dixon Hooker and swimming world record holder Carlos Serrano.
Colombian Paralympic Committee Vice-president Mejia feels confident that the country will win "multiple gold medals at Rio 2016.
"We have been working hard with the athletes for some time now and expect to see the results in Rio, 36 years after I won gold at Arnhem 1980."
Mejia took up swimming at nine years old and since then had been training with able-bodied swimmers.
"My goal at the beginning was to be able to compete one on one with able-bodied swimmers and achieve personal bests," he said.
"It was not easy because the only financial support came from my family, but still managed to keep training and studying."
At 20 years old, Mejia flew to Europe for the first time in his life to compete at the Arnhem 1980 Paralympic Games.
"Before taking part in those Games, I had the chance to discover a bit of the Netherlands," he recalled.
"Amsterdam was beautiful and Arnhem a small but very nice city. I also loved the tulip fields.
"I never thought I would travel to a place like that. It was wonderful."
Even though he had time to go sightseeing, Mejia never neglected his swimming practices.
"I was training very hard back then and had high aims towards the 1980 Paralympics," he said.
"That was my first experience competing against swimmers with impairment and I could not wait for the event to start."
Mejia made his Paralympic debut in the heats of the men's 100m breaststroke D, as it was back then, finishing first with a time of 1:30.43 and qualifying for the final.
"I knew I had a golden opportunity to give Colombia the first Paralympic title in this event and focused entirely in it on the previous days," he said.
"In the first 50m, I was first but my opponents were not far behind.
"After the flip, I swam faster than ever and finished the race with a time of 1:27.88, far ahead of my rivals."
Canada's Larry Gardner (1:32.62) captured silver and West Germany's W. Wecker (1:35.26) collected bronze.
Mejia had no time to celebrate but to dive again into the pool to compete in the 100m backstroke C-D.
"Canada's G. Collins-Simpson and Australia's Gary Gudgeon were faster than me in this event, but I still won bronze, which was a major achievement," he said.
"After that, I took part in the 100m freestyle C-D but I was very tired and could not qualify for the final."
Four years later, Mejia was ready to add more medals to his cabinet at the New York/Stoke Mandeville Paralympic Games, but could not compete in the end.
"Colombia did not participate due to economic reasons. That was a pity for me considering I had one of the world's best times in the 200m medley and was hoping to win gold again for my country," he said.
"Since then, Colombia has not been able to win gold at a Paralympic Games."
But Mejia believes his country's long wait will come to an end at Rio 2016, in September.
"I am absolutely convinced that we will claim more than one title since we have many athletes that are ranked amongst the world's best in their sports," he said.
Editor's note: "Throwback Thursday" is a feature series published on Paralympic.org twice a month, bringing you some of the top Paralympic athletes of the past.