Throwback Thursday: Finland's Jouko Grip
1984 was a great year for the Finnish athlete, who won five golds between the Summer and Winter Paralympics.
14 Jul 2016
Imagen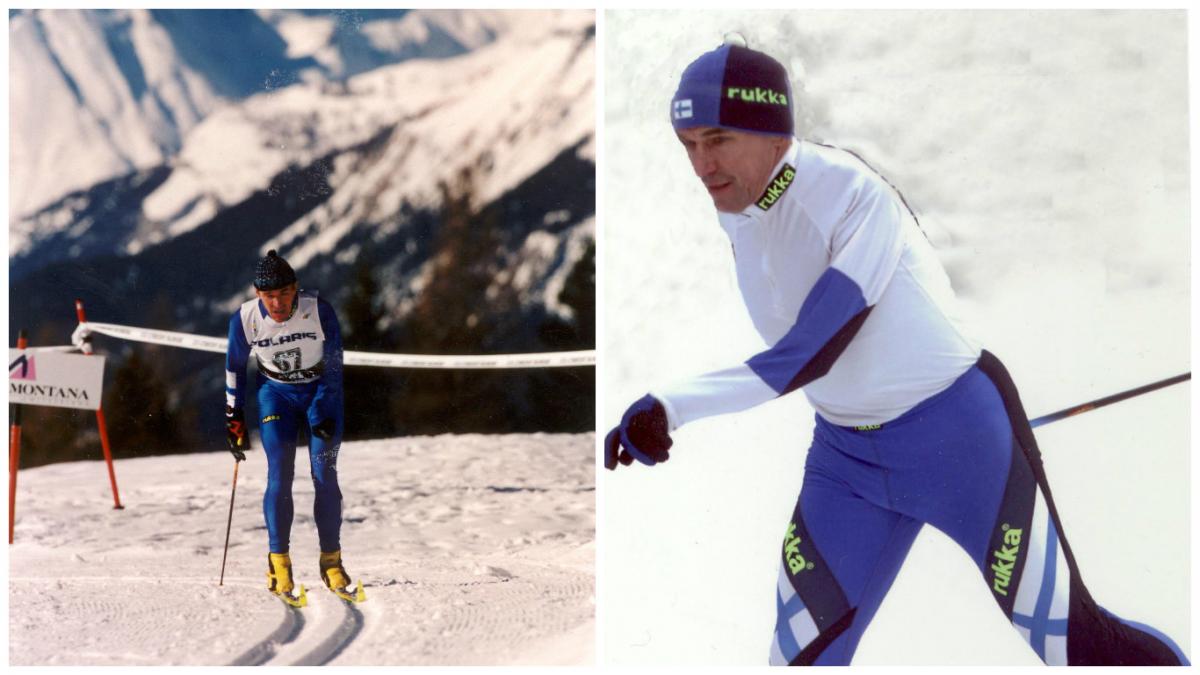 By IPC
Finland's Jouko Grip made history in 1984, winning three golds in cross-country skiing at the Innsbruck Winter Paralympics and following that up with two more wins in athletics at the New York Paralympics.
During a glittering career, Grip sealed 12 golds and five silvers over seven Paralympic Summer and Winter Games between 1980 and 2002. But it was his performance that year that catapulted him to glory.
"It was absolutely amazing to be able to achieve five golds at two different Games in one year," said Grip.
"Of course, it required time and effort from my side, and I fortunately managed to meet my objectives."
Grip had been a sports enthusiast since a very early age and decided, after winning three cross-country skiing Paralympic golds at Geilo 1980, that he wanted to give summer sports a try.
In order to be competitive in every discipline, Grip prepared a detailed training plan.
"Since the Paralympic Winter Games were going to be held in January, I decided to mainly focus on cross-country skiing from middle till late 1983," he said.
Grip won golds in the then 4x5km relay LW2-9, the middle distance 20km LW6/8 and the short distance 10 km LW6/8 at Innsbruck 1984.
Once the winter season was over, the Fin started focusing on athletics.
"I knew that until the beginning of the New York Paralympics, I would have another five months to train hard for athletics.
"I devoted about two and three hours per day, five days a week, to the sport."
Once in New York, Grip claimed gold in the 1,500m L6 and the 400m L6 races.
"I remember the 1,500m because I finished way ahead of my rivals," he said.
Grip also recalls the 400m as one of the most exciting races he has ever taken part in.
"I was leading when I suffered a hamstring strain. My teammate Reino Peltonen got closer to me but I still managed to win one second ahead of him. It was amazing!
"Because of that injury I decided not to compete in the 100m and I finished fourth in the javelin throw."
After that, Grip devoted his career mainly to winter sports. He tried to repeat his 1984 success in 1988, but could not.
"I won one gold and three silvers at the Innsbruck 1988 Paralympic Winter Games, but finished fourth in the 1,500m at the Seoul Paralympics that same year," he recalled.
"The truth is once you reach a certain age, it becomes more difficult to be competitive in running."
Grip still went on to win three gold and two silver Paralympic medals in cross-country skiing before retiring. In 2006, he was inducted into the Paralympic Hall of Fame.
"To achieve great things, you need the will to train hard," he said.
Editor's note: "Throwback Thursday" is a feature series published on Paralympic.org twice a month, bringing you the stories of some of the top Paralympic athletes of the past.