Throwback Thursday: Spain's Eric Villalon Fuentes
Now retired from alpine skiing, Spain's most decorated winter Paralympian splits his time between sports development and his passion for photography.
12 May 2016
Imagen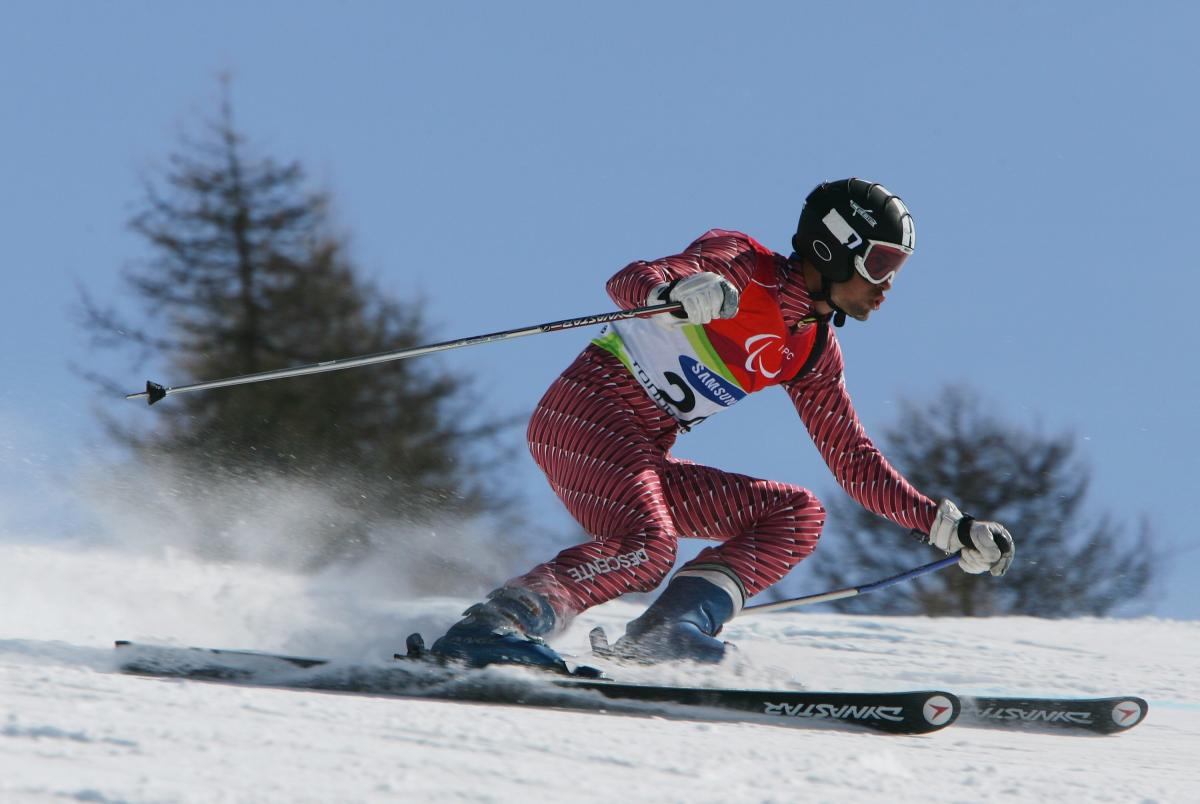 ⒸGetty Images
By IPC
"Life is founded upon three pillars: the social, intellectual and sporting ones. If you find a balance among them all, you will reach full happiness."
Spain's most decorated winter Paralympian Eric Villalon Fuentes may have retired from alpine skiing 10 years ago, but his passion for promoting sport for people of all abilities knows no boundaries.
Between 1998 and 2006, Villalon competed in three Paralympic Winter Games winning five gold medals, three silvers and one bronze. After retiring from competition, the 43-year-old joined Play & Train, an international organisation that aims to provide sporting opportunities for all regardless of their capacity, gender and age, in 2010 as an ambassador.
In his role as a volunteer coach, the visually impaired who also won five world titles during his glittering career, has helped hundreds of people with an impairment practice sport.
"The joy the participants of our programmes express while practicing sports and their families' reactions while watching them are the perfect gifts for me and for everyone who works at Play & Train," said Villalon.
"People are doubtful when they first come to our Adapted Sports Centre. Parents are not sure if their kids will be able to practice sports…
"However, kids then prove to be capable of practicing sports, showing their relatives that disability cannot stop them from doing what they like. That is what we do: we help people open the door for a better future for their children."
During the Sochi 2014 Paralympic Winter Games, Villalon was inducted into the Visa Paralympic Hall of Fame.
"Having been inducted into the Hall of Fame reminds me that Paralympic athletes are ambassadors of the Paralympic values and a point of support and contention for those families who think that their sons and daughters with impairment cannot have a future."
Today, he believes sport has huge role to play for people to live a full and healthy life.
"Life is founded upon three pillars: the social, intellectual and sporting ones. If you find a balance among them all, you will reach full happiness," he said.
"Sports give us the deepest self-knowledge and show us what we are capable of doing. Therefore, they teach us to take responsibility for our decisions and the consequences this actions will have in our life."
When Villalon is not helping people with an impairment take up sports, he devotes himself to his passion for photography.
"I was 13 years old when my parents gave me my first photo camera," he said.
"I used to go with my friends up to the mountains every weekend and take pictures. Doing that is how I noticed that my perception of the visual world through the camera was changing because with the camera I started to focus on things which were imperceptible for me before."
Villalon said he prefers "taking pictures of landscapes, people and portraits," although he also admitted he lacks "imagination."
Nevertheless, Villalon does not lack imagination when he talks about his perfect world.
"I want a world that evolves and lives changes with passion. That accepts uncertainty and new discoveries. Trying to achieve that social change is really exciting."
Editor's note: "Throwback Thursday" is a feature series published on Paralympic.org twice a month, bringing you some of the top Paralympic athletes of the past and seeing where they are now.