#ThrowbackThursdays: Powerlifting at Guadalajara 2011
Relive the action from the last Parapan American Games with the Toronto 2015 edition fast approaching.
30 Jul 2015
Imagen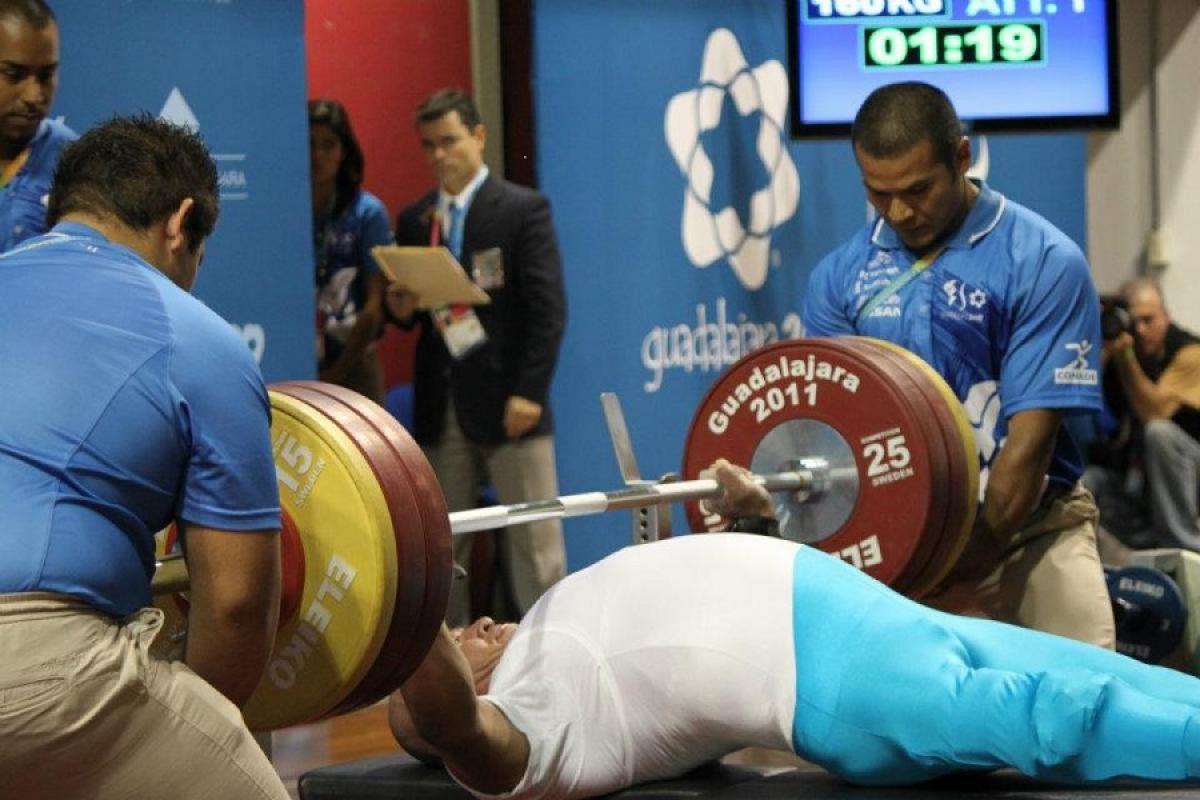 ⒸIPC
By IPC
As powerlifters, mostly from Asia, compete on the last day of competition at the 2015 IPC Powerlifting Asian Open in Almaty, Kazakhstan, athletes from the Americas are just over one week away from the Toronto 2015 Parapan American Games.
The last edition of the Parapans took place in Guadalajara, Mexico, in 2011. Paralympic.org looks back on the highlights of that competition from the Weightlifting Forum.
Hosts steal the show
Mexico topped the medals table with four golds, being the only country to win more than one title.
Amalia Perez, the Paralympic champion from 2008, won gold in the combined women's 44kg-66kg which was to prove a good omen for the then 38-year-old, as she went on to retain her title at London 2012.
Jose de Jesus Castillo set a new men's up to 90kg Americas record on his way to gold in the men's 90kg-over 100kg.
Porfirio Arredondo won the title in the men's 75kg-82kg and Perla Barcenas the women's 67.5kg-over 82.5kg to complete Mexico's gold medal haul.
Laura Cerrero also added to Americas mark in the women's up to 44kg, despite missing out on the top podium spot in the combined women's 44kg-60kg.
Colombia and Cuba take the spoils
Colombia's up to 67.5kg lifter Janier Cantillo completed a trio of regional records from Guadalajara 2011, registering 196kg on his way to gold in the men's 60kg-67.5kg.
The final gold medal made its way to Cuba in the luggage of Cesar Rubio after his win in the men's 48kg-56kg.
More medals!
Following changes to the weight categories introduced after London 2012, there are now more medal events scheduled for Toronto 2015.
Six medal events in total were contested over three days in Guadalajara, in comparison to Toronto 2015 where twelve are scheduled over four days from Saturday, 8 August.
The men's heavyweight has been expanded to include the over 107kg athletes and the women's to over 86kg.
On the other end of the scale, the lightweight women's has been modified to start at up to 41kg, in comparison to Guadalajara 2011 where they were grouped from 44-60kg. There will also be four medal events for women, an increase on the two from 2011.
Powerlifting competition begins on 8 August at the Mississauga Sports Centre, and runs until 11 August.
Around 75 lifters from 16 countries will compete as part of a group of more than 1,600 athletes from 28 nations who have made the journey to Toronto to compete in 16 sports.