Tokyo 2020: Daisuke Ikezaki confident on home soil
Japanese wheelchair rugby veteran ready to lead young team to Paralympic gold
29 Nov 2017
Imagen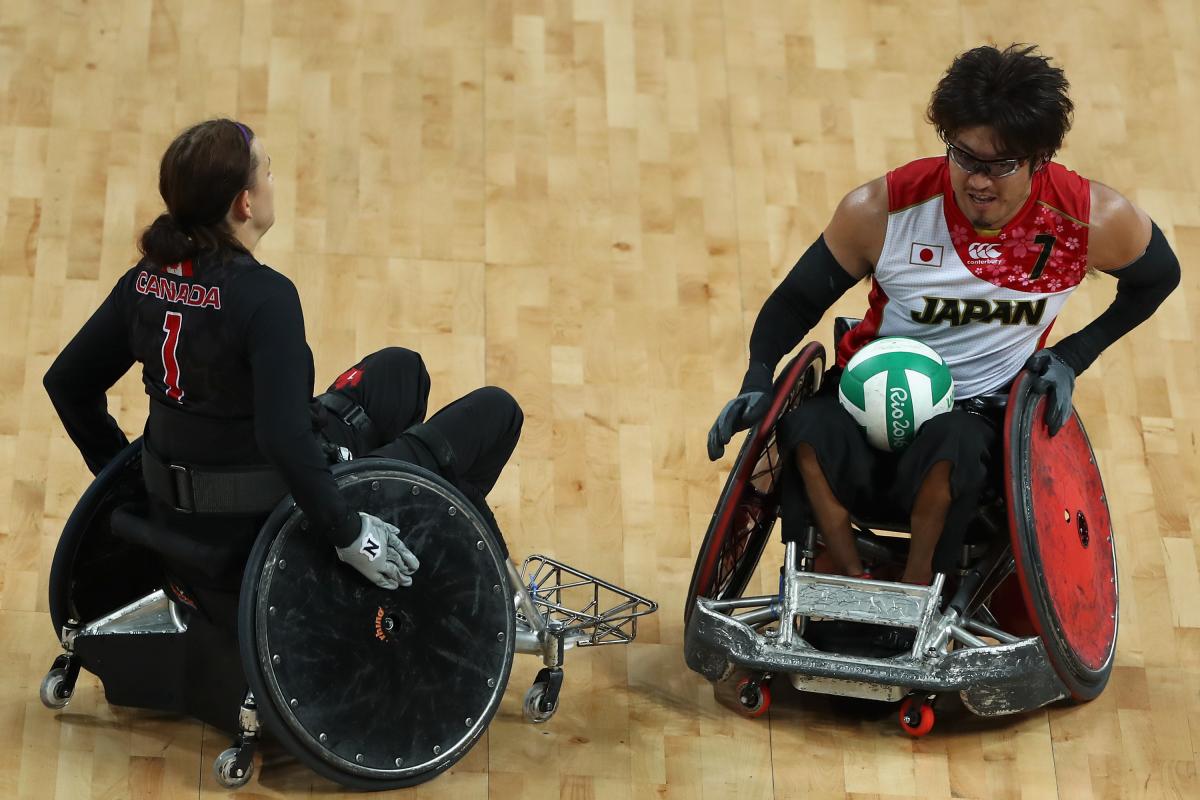 ⒸGetty Images
By Beau Greenway | For the IPC
"We have great pressure, but such pressure shall be transformed to our power and concentration. Many people are supporting us, so we wish to perform well in the competition and reach good results from a medal point-of-view."
It's just 1000 days until the Tokyo 2020 Paralympic Games and it can't come quick enough for one of the heavyweights of the wheelchair rugby world.
The host nation is one of the hot favourites to go all the way and deliver Japan its first gold medal in the sport.
Following on from a breakthrough performance at Rio 2016, where the side captured its first Paralympic medal in wheelchair rugby with the bronze, Japan is confident it can go all the way on home soil.
Star veteran Daisuke Ikezaki said the Games would be a good chance for the side to show off the excitement of wheelchair rugby and improve awareness and deployment of Para sports.
"In order to accomplish this chance, we must reach good results in the medal point-of-view," Ikezaki said.
"We are excited to improve our own performance towards Tokyo 2020."
Ikezaki said it is without a doubt the biggest moment of his career.
"We can show the attractiveness of wheelchair rugby to many of the Japanese public," he said.
"Beyond Tokyo 2020, in order to create the environments where we can continue our activities as athletes, we must have a strong mind to reach good results at Tokyo 2020.
"We have great pressure, but such pressure shall be transformed to our power and concentration.
"Many people are supporting us, so we wish to perform well in the competition and reach good results from a medal point-of-view."
With a new coach at the helm, Japan has been adding new skills and tactics to its repertoire, which Ikezaki believes has led to improvement each day.
"Our young athletes are improving their performance and they will join us with new power in the Japanese team," he said.
If they plays to the best of their ability, Japan is confident it can win the 2018 IWRF World Championship in Sydney, Australia. However, they must do something they have never done before and defeat Australia and the USA in a major tournament.
"We have to do is to improve our physical and mental powers," Ikezaki said."We have to hit the physically strong athletes in the international competitions, and, in order to win, we need reinforce physical powers.
"At Tokyo 2020, all Japanese people will see our performance as our way of understanding, and our lives themselves will be reflected.
"We do not want to disgrace ourselves in the public. We wish to show our Japanese wheelchair rugby spirit, by which the people in Japan will discover the attractiveness of our sport."