Wheelchair rugby on the rise in Europe
International Federation launches project to develop sport in the continent
08 Nov 2017
Imagen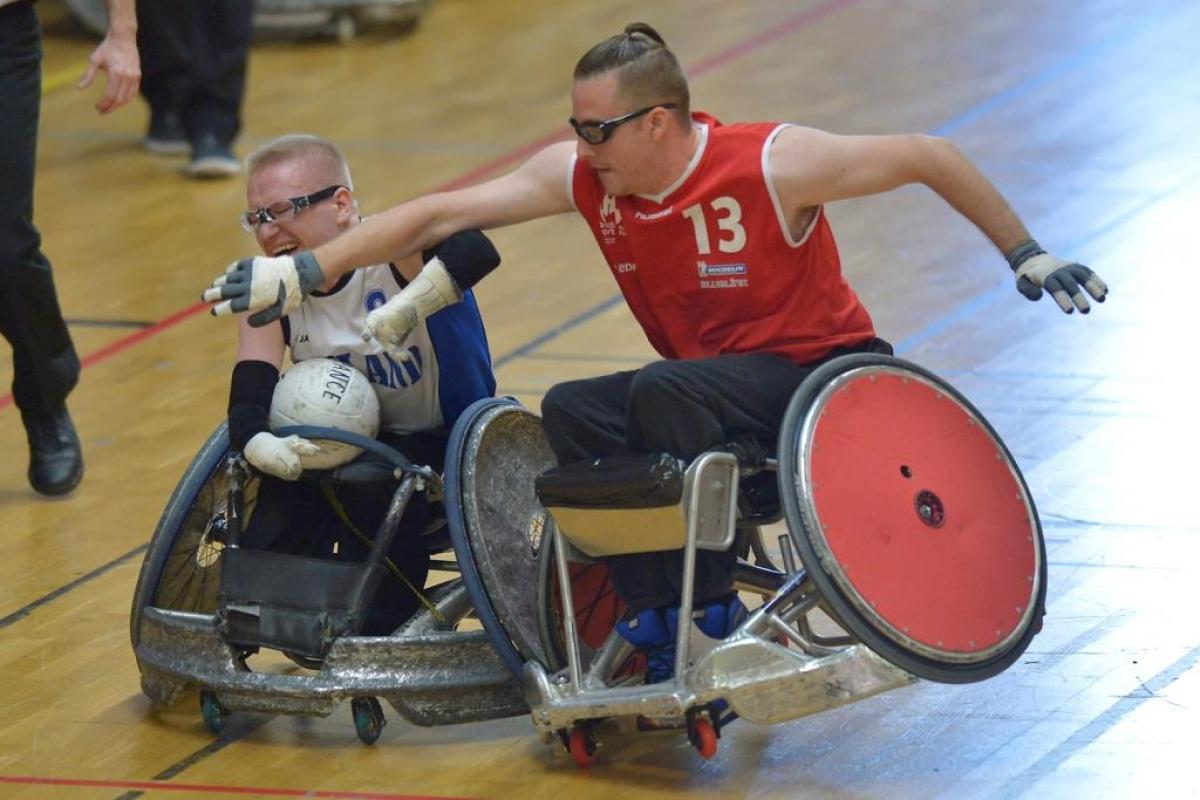 ⒸLuc Percival
By IWRF
The International Wheelchair Rugby Federation (IWRF) has established the European Project to improve collaboration within the region to deliver Wheelchair Rugby education and development workshops. Using the talent and resources that are already available, the aim is to work with the European Union to fund these exciting projects and offer a legacy for future generations.
An expression of interest document has gone out to IWRF's European members to gauge interest in participation in the project over the next few years. A key part to the collaboration will be access to funding through an application to the European Union's Erasmus+ grant programme.
The IWRF has engaged with the European Commission and the European Parliament's rugby union group to understand how to best pursue the IWRF European project.
IWRF Board member Richard Allcroft, leading the European project for IWRF, said: "Developing partnerships is really important to our organisation. I am pleased that we have been able to work with two of our global partners on this. "Hogan Lovells have been hugely supportive, providing much-needed legal guidance through their office in Brussels. Our sport partner World Rugby continues to work with us demonstrating their commitment to the global rugby family and to rugby as a sport for all."
Cherie Harris, Chair of the IWRF Development Committee, said: "IWRF Development supports education at all levels of wheelchair rugby. Creating opportunities for workshops enhances knowledge and provides avenues for those furthering their education to create succession plans. Infrastructure is strengthened as is the ability to share skills.
"This is an exciting concept for European nations and we look forward to working with all on this project for the betterment of rugby!"
Gianni De Stefano, Counsel at Hogan Lovells, said: "Our Brussels office and the whole firm is honoured to assist the IWRF with our pro bono practice on its European projects that focus on the values of integrity, good governance, social inclusion, and equal opportunity that the IWRF and the European Union share".
More information can be found on the IWRF website.