Tokyo 2020: Giorgi Gamjashvili's golden aim
Judoka seeks to make name for himself at Paralympics
07 Mar 2019
Imagen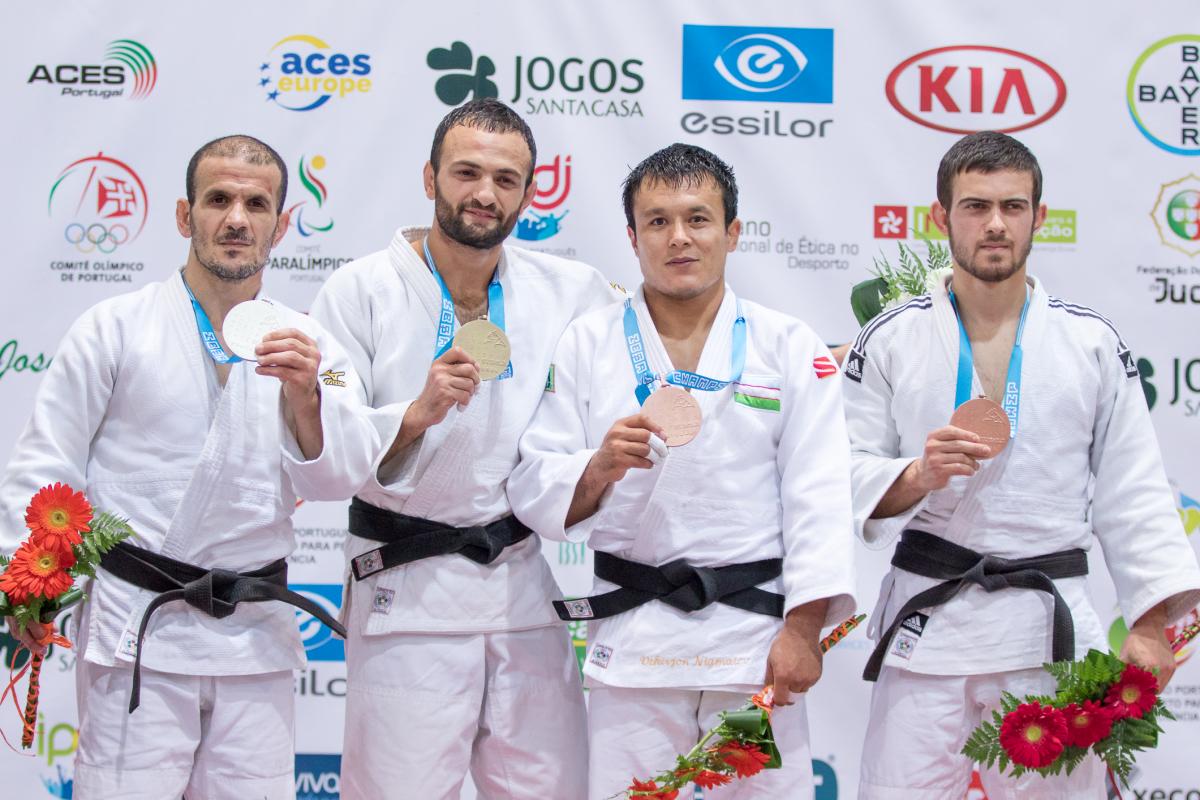 ⒸIBSA
By Victoria Donu | For IBSA
I know I can do even better. Everybody at home was happy and excited. Nevertheless, I dream to get the gold medal at some point."
Georgia's Giorgi Gamjashvili has had a swift rise to the top of the men's up to 66kg after a successful 2018. The judoka made his debut in 2017 and, just one year later, he had reached the podium with bronze at the World Cup in Atyrau, Kazkahstan, and the World Championships in Odivelas, Portugal.
Now the relative newcomer has confidence he can improve.
"It was the first time winning a medal and it felt great. I am satisfied with the result, but I know I can do even better," Gamjashvili said. "Everybody at home was happy and excited. Nevertheless, I dream to get the gold medal at some point."
All efforts are now geared towards preparation for the 2019 season and the ultimate motivation of the Tokyo 2020 Paralympic Games.
"I am currently preparing for the Grand Prix in Baku, Azerbaijan. Also, I plan to participate in the European Championships in Genoa, Italy. I do look forward to these events and to obtain good results.
"My goal is to obtain better results than in the previous year but in order to do that I need special training. I need to improve my technical skills. I saw how other athletes are performing thus I have a good understanding of where I need to focus more."
Major influence
One of Gamjashvili's biggest inspirations is teammate and Rio 2016 champion Zviad Gogotchuri, a prominent figure with multiple medals from various Championships in the men's up to 90kg and up to 100kg.
"Zviad has a lot of experience and shares it with us. He is always supportive and is always next to us," Gamjashvili said. "I look up to him and we have training camps together. He is a great athlete and I learn a lot from him."
Gamjashvili started judo at 10. He trained intensively and soon realised he would like to do it professionally. His support team provides the best advice and guidance; however, the main force comes from within.
"Generally, the coaches do their best to motivate you but mainly it depends on how you feel. Self-motivation is the most important aspect, I believe."
Qualification for the Tokyo 2020 Paralympic Games will be based on European, Asian and American Championships and Grand Prix results. Therefore, athletes need to perform well to secure themselves a spot.
"I hope to get to Tokyo but I know I still have to train a lot and obtain better results. If I get a license for the Paralympic Games I will do my best to bring a medal home," Gamjashvili said.
"I trust myself and I know I will work hard for it. Getting a medal would be a dream come true."
The 2019 European Championships will take place in Genoa, Italy, from 26-28 July. Before then, the Grand Prix season will get underway on 10 May in Baku, Azerbaijan.