Tokyo 2020: Uniforms for technical officials unveiled
Designs made in line with guiding principles of sustainability and diversity
23 Jan 2020
Imagen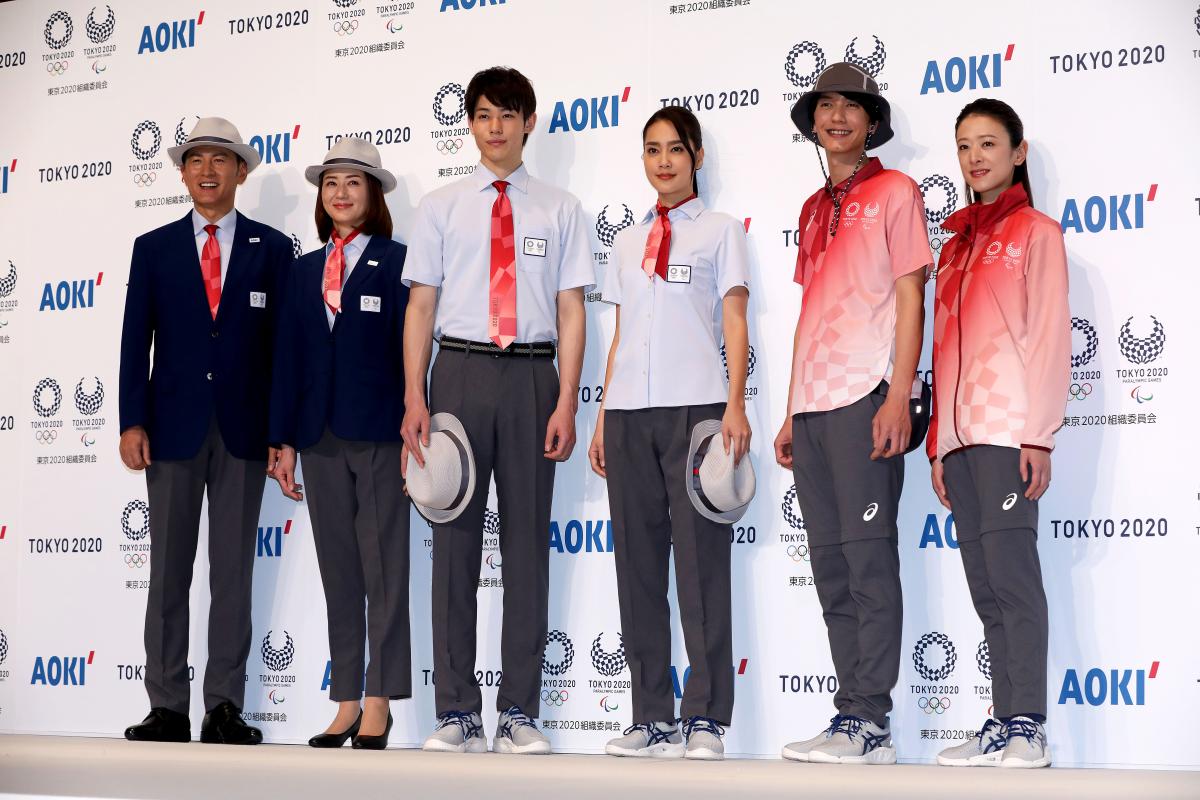 ⒸShugo Takemi
By Tokyo 2020
Tokyo 2020 has unveiled the uniforms that will be worn by technical officials at the Olympic and Paralympic Games later this year.
Technical officials will ensure that the rules and regulations of each sport are observed and will make judgments on rule infringements, performances, times and rankings.
The uniforms have been designed in line with Tokyo 2020's guiding principles of "Sustainability and Diversity" with some plant materials used in the composition of the uniforms' fibres.
Both the formal and casual uniforms incorporate features to protect against heat with their material having superior breathability, excellent moisture-absorbing properties and is quick-drying, making them more comfortable to wear and easy to move around in during the Japanese summer.
The formal wear, which was designed by AOKI Holdings, is gender-neutral with unisex jackets and slacks. Officials will also be able to select either ties or scarves as accessories. Jacket linings, ties and scarves feature the colour kurenai, a traditional Japanese tone while elements of the Tokyo 2020 emblem also feature throughout the uniforms, expressing the Games' value of unity and diversity, feature throughout the uniforms.
While featuring a different colour, the design of the technical officials' casual wear is the same as that of the Field Cast volunteers' uniform, emphasising the unity of purpose between them.
The jackets can easily be removed, and different lengths of trousers worn, allowing wearers to quickly adjust their attire in accordance with the weather and temperature. The casual uniform was created by ASICS Corporation, who have extensive experience in providing uniforms for athletes and teams.
Both formal and casual uniforms will be provided with individual sport federations set to decide when their respective technical officials should use each.