Tokyo 2020: Welcome to Paralympic year!
IPC President confident Tokyo 2020 will have a major impact on society
01 Jan 2020
Imagen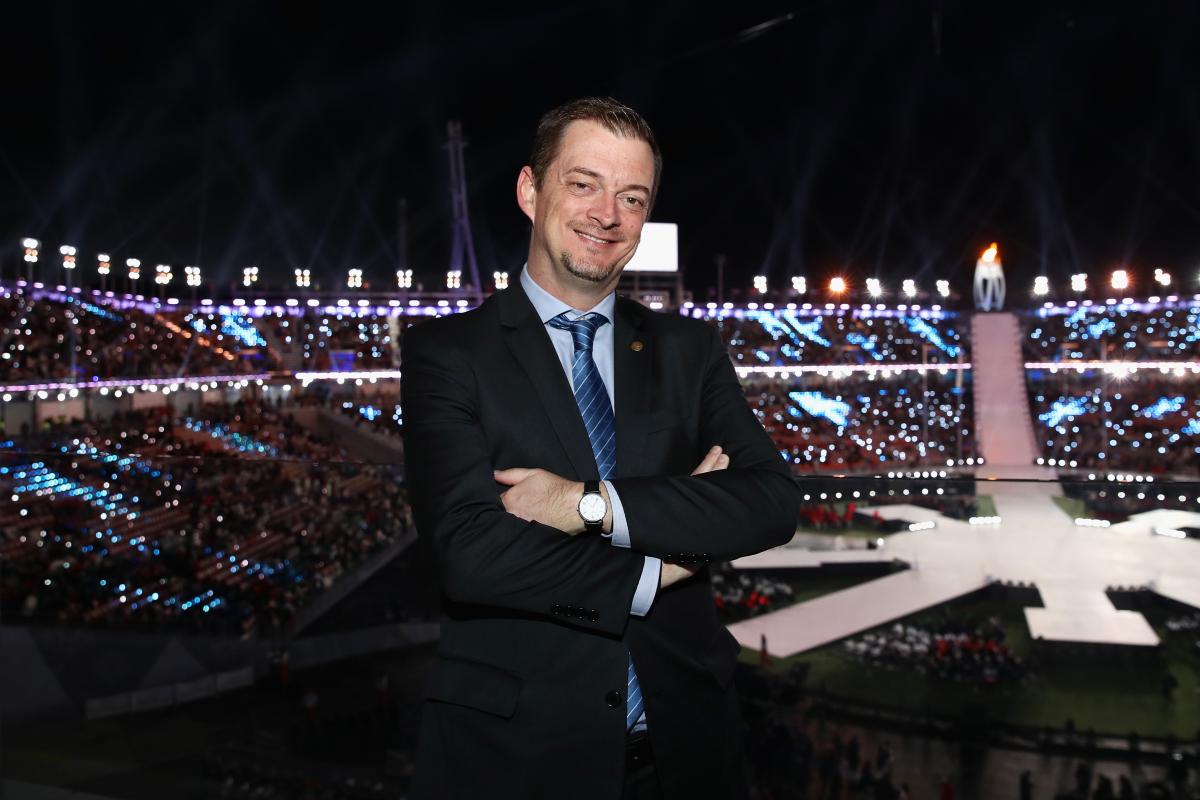 ⒸGetty Images
By IPC
Paralympic year is finally here and as IPC President I cannot begin to tell you how excited I am for the Tokyo 2020 Paralympic Games to begin on 25 August.
Having followed the progress of Tokyo 2020 from bid phase through to the present day, I am sure the Games, featuring 4,350 of the world's best Para athletes, will be outstanding, a game-changer for the Paralympic Movement and transformational for the world's one billion persons with disabilities.
We will witness outstanding sport played out in front of huge crowds and the biggest global TV audience ever seen for a Paralympics. We will see athletes do things no-one thought humanly possible, and through sport we will raise awareness of the Sustainable Development Goals, advance the human rights agenda and drive social inclusion.
Strap yourselves in, the Games are going to be truly amazing!
First sell-out Games
I believe Tokyo 2020 will make history by becoming the first Paralympics to sell-out ahead of the Opening Ceremony. With around 2.3 million tickets overall, it is absolutely mind blowing that an unprecedented 3.1 million tickets were requested from the Japanese public during the first Paralympic ticket window.
With the second Paralympic ticket window for Japanese residents taking place between 15 and 29 January and international tickets still available via CoSport, I expect the demand for tickets to remain at the highest level.
Biggest global TV audience
If you cannot get a ticket then do not worry, more broadcasters than ever before will be showing the action and viewers will have more sports to choose from. Twenty-one disciplines from 19 sports will be broadcast live from Tokyo, far more than the 12 sports shown during Rio 2016.
With more broadcasters and more sports, Tokyo 2020 will smash all viewing records, exceeding the cumulative audience of 4.1 billion people who enjoyed Rio 2016.
As well as increased broadcast coverage, more than 3,000 of the world's media applied to attend and cover the Games. This is almost double the number who covered Rio 2016 and has meant that for the first time in Paralympic history we have had to limit the number who can attend.
Best Games for sport
The driving force behind the growing interest in the Paralympics is the ever-improving performances of Para athletes; the progress has been nothing short of sensational.

Since becoming IPC President in 2017 I've had the privilege to attend multiple World Championships and have been greatly impressed at what I have seen. The action in all 22 sports is fantastic and hugely competitive and a lot of credit should go to the National Paralympic Committees and International Federations.
With superb venues full of cheering crowds, I am certain that Tokyo 2020 will be the best Paralympics to date in terms of sporting performances with all 539 medal events providing a real treat for spectators and TV viewers alike.
Outstanding legacies
What excites me the most about Tokyo 2020 is the impact the Paralympics will have on society. Through sport, the Games will act as a catalyst to empower persons with disabilities, influence political leaders to pursue the inclusion agenda and advance societal change.  So much progress has already been made, progress that probably would not have taken place had Tokyo not won the right to stage the Paralympics in 2013.
Already we have seen:
•    Universal Design Act introduced encouraging facilities to be barrier-free
•    New legislation passed to improve hotel accessibility
•    Paralympic sport education now part of the school curriculum nationwide
•    Haneda Airport named the world's best airport for people with reduced mobility
•    Almost 90 per cent of train stations and airport terminals and 94 per cent of bus terminals benefit from flat floors. By the time of the Games, the aim is for all transport hubs to be 100 per cent accessible
•    Significant increase in the number of accessible trains and low-floor buses
•    Improved accessibility of pavements in Tokyo
•    Increased investment in Para sport
•    Widespread promotion of Para sport by Tokyo 2020, Tokyo Metropolitan Government and commercial partners
•    Increase in the number of persons with disabilities in employment
The Paralympic Games advance human rights and the Sustainable Development Goals more than any other sport event; they truly are a celebration of human diversity and human potential. In the lead up to and during the Games we will be implementing a range of activities, together with the United Nations SDG Action Campaign, to promote the impact the Paralympic Games have on society. We will also be launching our biggest ever communications campaign to further empower the lives of the world's one billion persons with disabilities.
Transforming lives
Historically, persons with disabilities have been on the edges of Japanese society due to a feeling of over-protection. Happily, the Paralympics Games are changing this, and growing awareness is shifting attitudes in the right direction.
These attitudes will change much more once the Games begin and I know the performances of Para athletes will open peoples' eyes and minds. Change starts with sport and thanks to the Paralympics Japanese people will start to understand that persons with disabilities can do far more than they thought possible, not only can they compete, they can work, have fun, travel and lead full lives just like anyone else.
I am hugely excited and believe Tokyo 2020 will be the Paralympics that have the biggest impact on driving social change, raising the bar even higher for Paris 2024 and LA 2028.
Enjoy Paralympic year, the Games will be spectacular, and I hope to see you in Tokyo this summer.
Andrew Parsons
IPC President