Top Asian couples take on Starlight Open
The competition in Hong Kong will be the final test for many before the 2017 World Championships.
15 Sep 2017
Imagen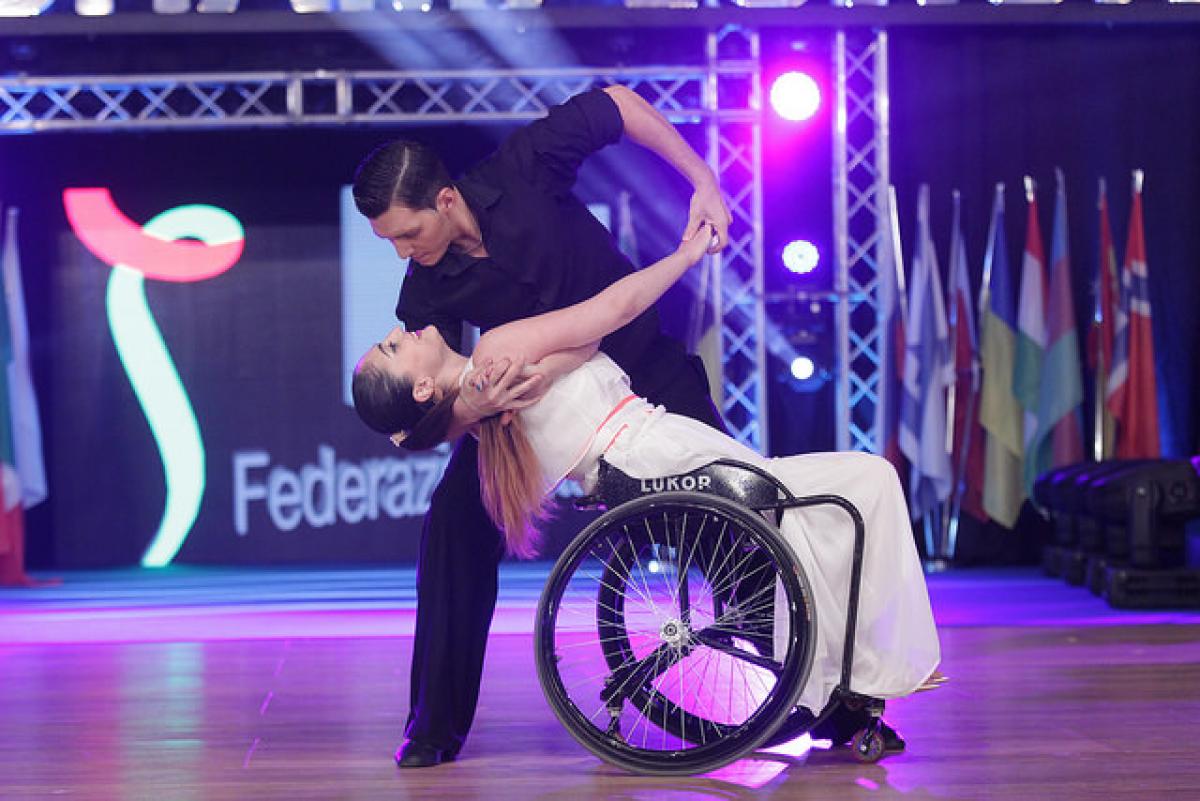 By IPC
The World Para Dance Sport "Starlight" Open will see many of the Asian couples fine-tune their performances before the World Championships, which are almost a month away.
Held Sunday (17 September) in Hong Kong, the Starlight Open will see couples dance across six medal events: combi Latin class 1 and 2; combi standard class 1 and 2; duo Latin class 1 and 2 combined; and duo standard class 1 and 2 combined.
The Philippines' Rhea Marquez and Julius Jun Obero will be the ones to watch in the combi Latin class 2 – the very event they just missed the podium in at the 2015 Worlds in Rome, Italy. The Filipino couple is coming off two wins from Peikang Open in June, when they captured gold in the combi Latin class 2 and combi freestyle class 2, which they boast as the reigning world champions.
All medallists from last year's Asian Championships will be on the dance floor in the combi Latin class 1. Hong Kong's reigning champions Ho Hei Man and Ma Wah Keung are expected to capture the judges' eyes. But compatriots Yau Sin-ting Holly and Wong Wo-chau and Kazakhstan's Aidana Beglenova and Ardak Otorbayev – the respective Asian silver and bronze medallists – will try to steal the floor. Beglenova and Otorbayec, however, will be the ones to top in the combi standard class 1, and they would be hoping to medal for the first time this year ahead of Malle 2017.
Hong Kong's Wong Wai King Evina and Choi Man Chun will aim for their first gold medal performance of the year in the combi standard class 2. The reigning Asian bronze medallists are coming in with confidence following their third-place performance from June's Mainhatten Cup in Germany.
Chinese Taipei's Huang Yi-jung and Kuo Wen-sheng are in strong position to record their first World Championship medal. The tandem had had a solid season, teaming up for two bronze medals and would hope to leave the Starlight Open with gold head of Malle 2017. As the reigning Asian champions in the duo Latin class 2, they will be the couple to beat in the combined event this weekend, as well as in the duo standard, which they finished runner-up in the 2016 Asians.
Nearly 20 couples from around seven nations will be dancing at the Starlight Open.
The Malle 2017 World Para Dance Sport Championships will be held 21-23 October.