Training Tuesdays: Cristina Menezes
Brazilian powerlifter reveals her regimen in preparation for Rio 2016
17 Mar 2015
Imagen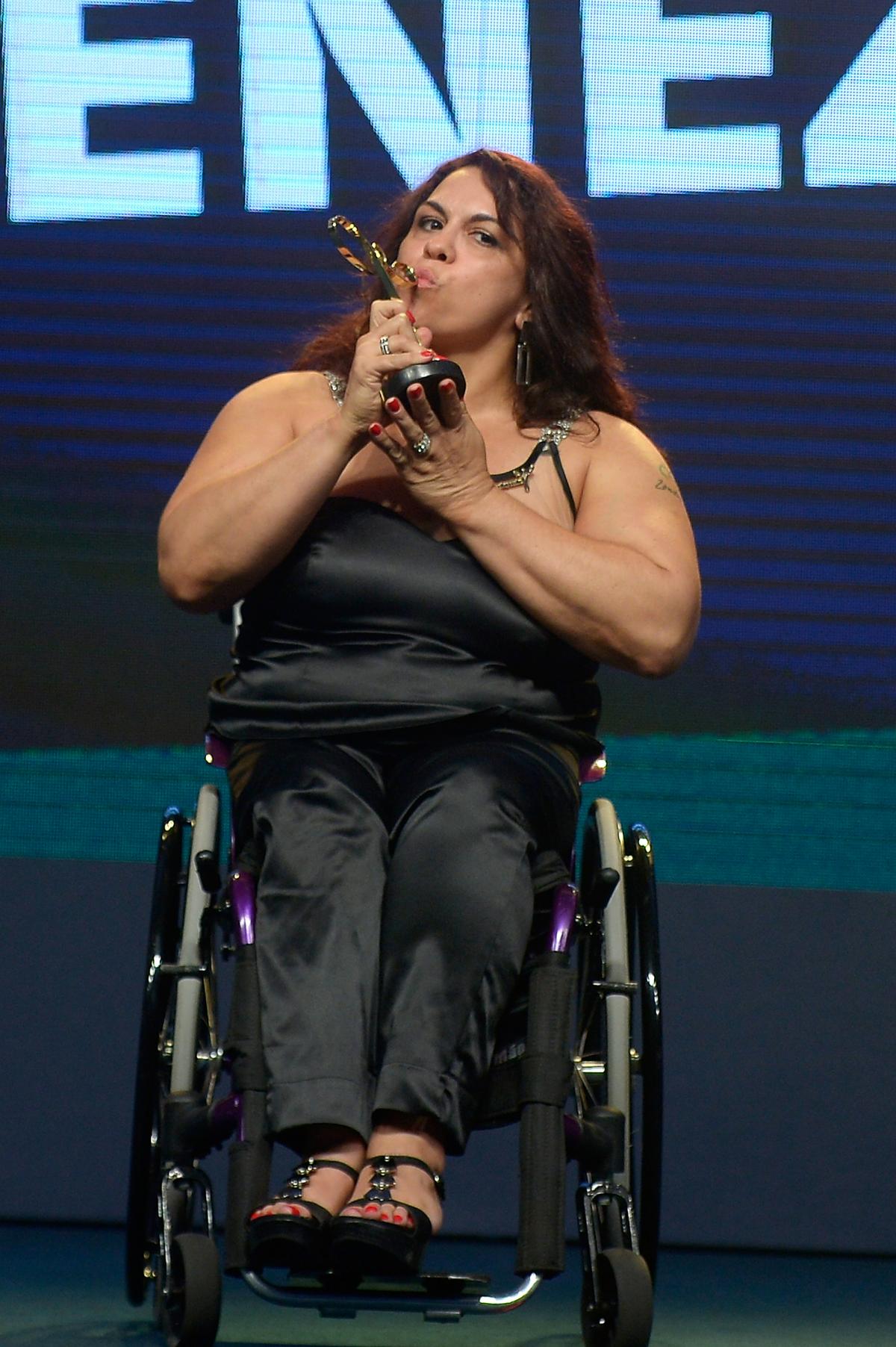 ⒸGetty Images
By Caryn Maconi
"I always care about my body and keep my diet on."
Succeeding at the elite Paralympic level means more than spending hours in the gym.
Marcia Cristina Menezes, one of Brazil's most prominent medal hopes in the sport of powerlifting, has revealed her training regimen in the lead-up to the Rio 2016 Paralympic Games – including the recovery, sleep and nutrition choices she makes to maximise performance.
Consistency is key
Rather than pushing her limits every day, Menezes said she alternates between heavy lifting days and lighter training throughout the week. In the lead-up to critical competitions, her coach arranges an eight-week training block mixing easy and difficult training days to avoid burnout and fatigue.
"I have a different kind of training each day," Menezes, who won bronze at the 2014 IPC Powerlifting World Championships in Dubai, UAE said. "On Mondays, Wednesdays and Fridays, I have to push some weight which can reach 105 percent of my best performance. On Tuesdays and Thursdays, I focus on lighter exercises, sit-ups and stretching."
At certain points throughout the year, especially following major competitions, Menezes will scale back on her lifting load to focus on perfecting her technique.
"After a competition, it's the same division between lifting and lighter exercises," Menezes said, "But the weight I have to lift reaches only 70 percent of my best performance."
Menezes also seeks out cardiovascular workouts to complement her lifting. She heads to the pool twice per week to swim laps as a form of cross-training – an exercise, she says, which helps her build fitness without overtraining.
"Swimming helps to improve my muscles and makes me breathe better," Menezes said.
Beyond the workout
Menezes knows that her time in the gym is only one piece of the equation. She also pays close attention to recovery, allowing her muscles the chance to rebuild in between hard workouts. She attends physical therapy several times per week and schedules periodic massages to avoid liquid retention.
Days off are just as important to the recovery process. Menezes generally has weekends free, opting to spend time with family and friends whenever possible.
"On weekends, I usually meet some friends at the mall," she said. "I love go to the movies, and this makes me feel well-rested for the next week."
After the season's biggest competitions, she will take a few days to travel and visit with her son. These short breaks throughout the year, Menezes says, help her to refocus before diving into a new training block.
In addition, Menezes works with a sport nutritionist who prepares meals designed specifically for her body type and training goals. She eats three meals per day, opting for carbohydrates for energy earlier in the day and protein in the evening to help restore muscle tissue.
"I always care about my body and keep my diet on," Menezes said.
Finally, Menezes sleeps about eight hours each night, ensuring that she is well-rested and properly fueled before heading to gym in the morning.
Menezes is set to be one of more than 70 athletes from around 20 countries taking part at IPC Powerlifting Open Americas Championships between 26-29 April 2015.