Turkey's Gurbulak aims high at Rio 2016
The European silver medallists will be going to Rio Paralympics with one objective – to win every wheelchair basketball game they play.
24 Aug 2016
Imagen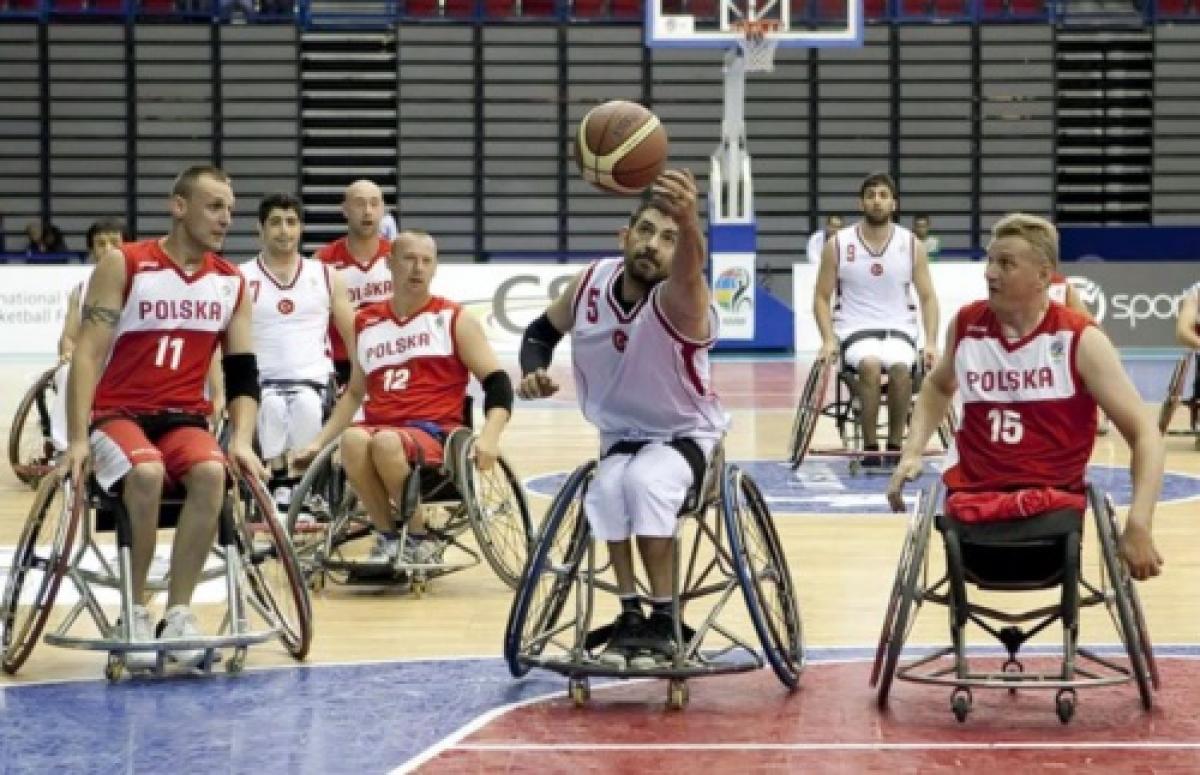 ⒸIWBF Europe
By Samyukta Somvanshi | For the IPC
After making their Paralympic debut four years ago, the Turkish men's wheelchair basketball team are confident they can push for a podium spot, especially gold, at Rio 2016.
They finished seventh at the London 2012 Paralympic Games. But since then the side have quickly improved. They have consistently finished second at the 2013 and 2015 editions of European Wheelchair Basketball Championships. They took bronze at the 2014 Wheelchair Basketball World Championships in Incheon, South Korea.
Among Turkey's standouts is Ozgur Gurbulak, who holds even higher expectations – to win all their games in Rio.
"[London] 2012 was the first time for us in the Paralympics," Gurbulak said. "We were novice then. In Rio, we would have learned from our experience in England. Our only goal will be the gold medal. We have been continuously working in this direction. Our objective is to win all the matches we play. We have the strength to achieve this."
Turkey has been placed in the same group as London 2012 Paralympic champions Canada and current world title holders Australia in the 12-team men's tournament.
But Gurbulak feels this will not matter a lot as the priority for his team will be winning irrespective of whoever their opponent is.
"First of all, it doesn't matter which team we face," he said. "We respect all our opponents. What's important to us is what we do. The team will first focus on the group matches and later aim to reach the finals. We are not aiming for any specific results for a specific match in the tournament."
The USA, Australia, Canada and Great Britain are expected to battle for the podium spots.
However, Gurbulak is aware of the challenges to come on the courts.
"We must continue to work on ourselves even if we have bad days," Gurbulak said. "In general, I think that allows a chance to show our integrity."
In July 2016, the Turkish side finished second at the World Super Cup in Frankfurt, Germany, after beating the Netherlands and losing to host Germany. According to Gurbulak, it was a good practice for the team just before the Paralympics.
"From our perspective, this was a very positive tournament," he said. "We thought that we achieved good results in this tournament. In general, prior to the Paralympics it was very good."
The 35-year-old 4.0-player feels that his team would not want to settle for anything less than gold. He further dismissed the notion that they are under pressure to win due to their recent performances.
"But we do not want to lose in the finals now," Gurbulak added. "I trust my teammates to take everything quite differently this time if we reach the finals this time."
__
Sport fans from around the world can now buy their Paralympic tickets for Rio 2016 from authorised ticket resellers (ATRs).
The IPC's Global ATR is Jet Set Sports, and Rio 2016 tickets and packages can be purchased on the CoSport website.
Residents of Brazil can buy 2016 Paralympics tickets directly from the Rio 2016 website.
Visa International is the exclusive payment card and the official payment system for the Paralympic Games.