Two US rookies find place with Para ice hockey team
Noah Grove and Jack Wallace are part of the US team that is preparing to compete at the 2017 World Para Ice Hockey Championships A-Pool, from 11-20 April.
11 Apr 2017
Imagen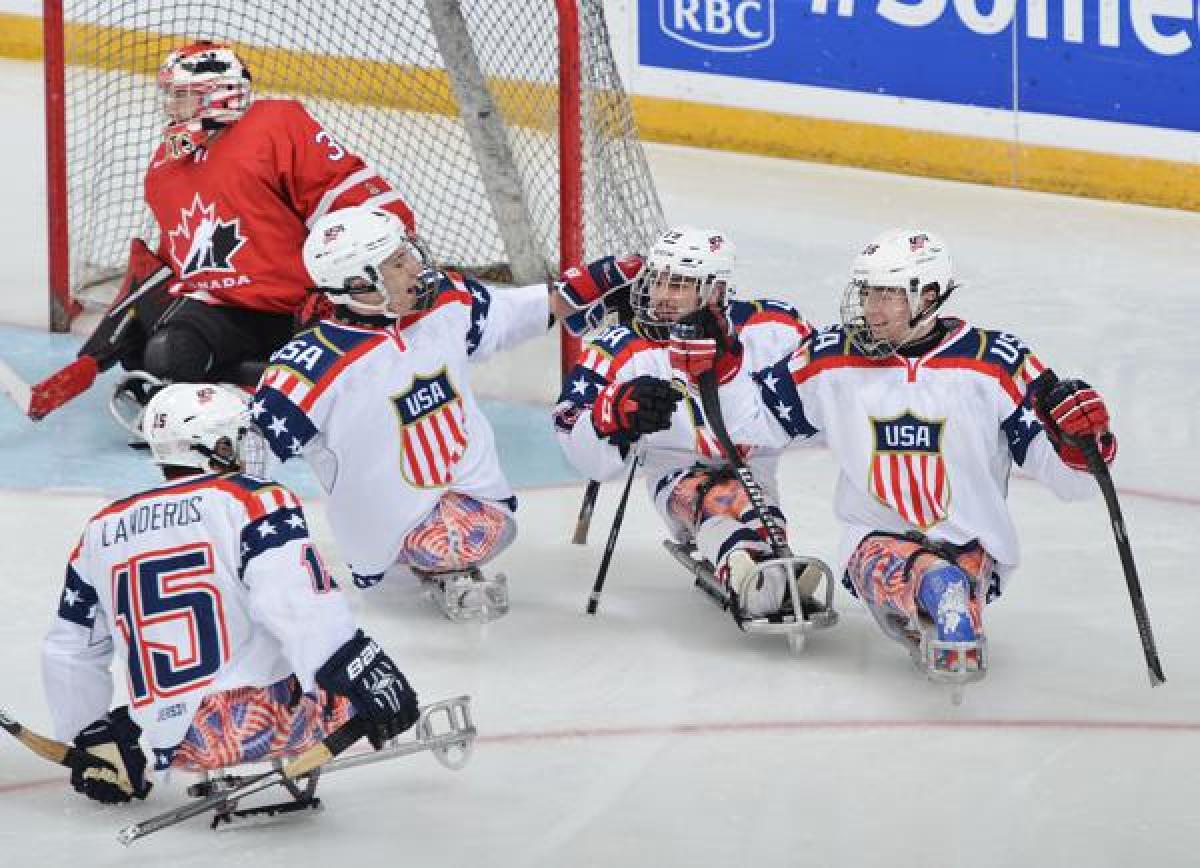 ⒸUSA Hockey
By Jeff Hawkins | For USA Hockey
On a US Para ice hockey team dominated by established veterans who have played prominent roles in capturing five consecutive international titles, forward Noah Grove and defenceman Jack Wallace emerged as two of the new faces.
They will both be part of the team that will compete at the 2017 World Para Ice Hockey Championships A-Pool.
Grove and Wallace developed a friendship the past few years as members of the US Development Para Ice Hockey Team, but when they were rivals, they often targeted each other. "When I first started skating against Jack, he intimidated me," Grove said. "He is huge."
Their first encounters came at the junior level and Wallace considered Grove "a little annoying" because of his speed and scoring ability.
Grove established a reputation for being a playmaker, but one who covers both ends of the ice. When the two graduated to the adult leagues, Wallace realised: "Oh, I can hit that kid now." But as Grove absorbed the abuse, he devised ways to avoid the bruiser.
Whilst Grove is one of Team USA's fastest skaters, Wallace is one of the team's hardest hitters. Both have drawn praise from Guy Gosselin, who will coach the national programme through the World Championships following the passing of former head coach Jeff Sauer.
"Grove and Wallace are very coachable kids," Gosselin said. "Their hockey IQ will evolve. Both are talented and are just hitting the tip of the iceberg."
Wallace attended his first Para ice hockey development camp in 2010 and has been around the programme ever since. His interest was piqued when he first met teammate Josh Pauls, who was then playing his final season with the development team.
The opportunity to compete for Team USA was a big draw for Wallace. "You can go to the Paralympics for this?" he thought. "I saw it as a way to go somewhere with the sport."
During the team's two recent four-day training camps, Wallace said he was primarily paired with captain Andy Yohe, a good indication Gosselin intends to keep the rookie's in the World Championships line-up.
Grove, meanwhile, has been skating on a line with two-year veterans Luke McDermott and Chris Douglas. Team USA's roster includes 17 players, but tournament rules state only 15 can dress.
"I would not be too surprised [to be one of the two scratches] and I am not going to be concerned with it," Grove said. "I know I can hold my own."
One aspect of his game that Wallace has been working on is positioning and said he has been working to play with more discipline.
"Sometimes passion and emotion can get the best of you," he said. "When to jump in and when to stay back, that is one of the parts of the game where you have to put the team first.
"I have learned so much and I have not spent a full season with them yet."
Full story can be found on USA Hockey's website.