VISTA 2019: Ninth Para sports science conference concludes
More than 340 people attended the four-day event in Amsterdam
12 Sep 2019
Imagen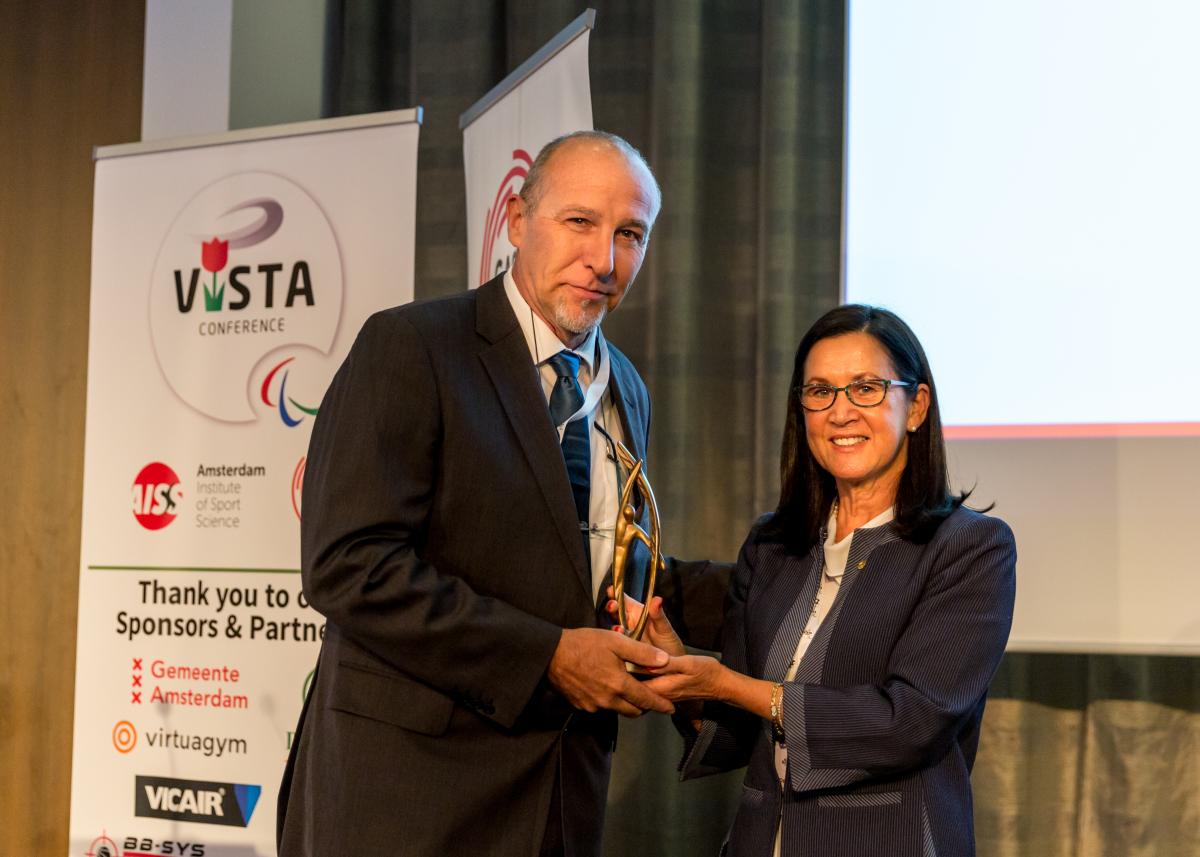 ⒸAISS
By IPC
The IPC's ninth and largest VISTA Conference came to a close in Amsterdam, Netherlands, on Saturday, which saw 342 people across 42 countries engage in the sports science forum about the Paralympic Movement.
Organised through the Amsterdam Institute of Sport Science (AISS), VISTA 2019 provided four intensive days of workshops, symposiums and other opportunities to exchange knowledge and experience in the Para sports science community.
Thomas Janssen, chair of the Local Organising Committee, said: "We're delighted with the outcomes of the 2019 VISTA conference in Amsterdam. We had a record number of abstracts submitted to the conference, and this resulted in a very high-quality scientific programme. 
"So far the feedback from attendees has been great, which is a credit to the whole of the local organising committee and IPC along with the contributions of the student volunteers and sponsors."
The theme of this year's conference was "Healthy and Fit for Optimal Performance" and included 80 poster and 74 oral presentations. 
"There has clearly been an increasing interest from sports and national federations to better cater for the physical and mental health and well-being of Paralympic athletes," Janssen continued.
"An increasing focus on this topic added to the conference, in addition to the always-popular research for example on classification, technology, and sports medicine.
"VISTA 2019 was a fantastic opportunity for the launch of CASA, the Centre for Adapted Sports Amsterdam, helping to establish a long-term legacy in Amsterdam as a result of the conference."
Professor Yves Vanlandewiyck from KU Leuven was presented with the Scientific Award on opening night (Wednesday, 4 September) and each day's sessions were launched by well-renowned sports researchers and scientists as the keynote speakers: Leslie Swartz (South Africa), Marjan Olfers (Netherlands) and Nick Webborn (Great Britain). 
Dr. Peter Van de Vliet, IPC Medical and Scientific Director, said: "It was great to see over 340 people, both academic and sports representatives, engage in dialogue on diverse research agenda about the Paralympic Movement. There were great keynotes to reflect on the past, present and future of the Movement. It was also an amazing setting with many thanks to our Amsterdam partners.
"VISTA 2019 showed increased interest and widening of research area, and also that their quality is improving. There were plenty of relevant researches that will hopefully find their way into Movement soon."
VISTA was first held in 1993 in Jasper, Canada, and is the brainchild of Dr. Robert Steadward, the founding President of the IPC.
The 2021 VISTA Conference will be announced at a later time.