VISTA 2019: Keynote speakers revealed
Three sports scientists and experts to headline conference
23 Jan 2019
Imagen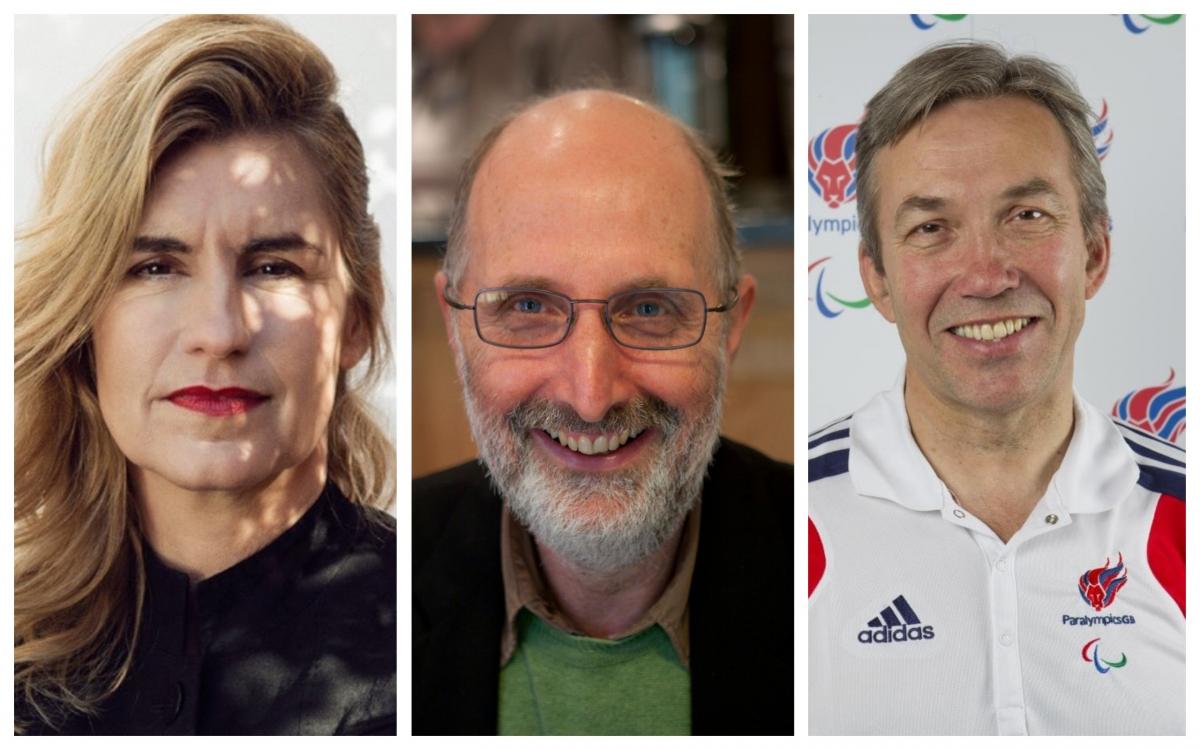 By IPC
"This line-up reflects the diversity of research activity across disciplines in support of athletes, athlete support personnel and the IPC membership. This is ultimately what VISTA wants to achieve. It sets the tone for another exciting edition that should be marked on everybody's agenda."
The keynote speakers for the International Paralympic Committee's (IPC) VISTA 2019 conference in September have been confirmed, with a trio of world-renowned sport scientists and experts covering hot topics relating to development, medicine and law in the Paralympic Movement.
The ninth edition of the science conference will take place from 4-7 September in Amsterdam, Netherlands; with the theme "Healthy and Fit for Optimal Performance."
Leslie Swartz
South Africa's Leslie Swartz will enlighten VISTA 2019 attendees with his talk on "Para sport development from grassroots: A view from Africa."
Swartz is a professor from the University of Stellenbosch in South Africa. He is a leading social scientist in disability studies in the region. An editor-in-chief of the African Journal of Disability, Swartz is currently researching issues related to access to health care for people from vulnerable groups in four African countries and building research capacity for Disabled People's Organisations in Southern Africa.
Nick Webborn
The second keynote speaker will be Nick Webborn, one of the industry's leading experts in sports medicine. He is a professor of sport and exercise medicine at the University of Brighton in Great Britain, and will share his insights on "The past, present and future of Paralympic sports medicine" at September's conference.
It is a fitting topic for Webborn, who was elected Chair of the British Paralympic Association (BPA) in 2017. Outside of his duties at the university and BPA, Webborn is a member of the IPC Medical Committee and World Anti-Doping Agency (WADA) List Expert Group.
Marjan Olfers
Rounding off the line-up of speakers is Marjan Olfers, a professor in sports and law at Vrije Universiteit Amsterdam, Netherlands, making her the perfect speaker to discuss "Fair play…Play it fair" at VISTA 2019.
Olfers will challenge the concept of fair play from a philosophical legal perspective and discuss recent cases in the field of match-fixing, sexual abuse and discrimination, especially regarding Para athletes. Her credentials include more than 15 years of sports law experience. She undertook postdoctoral research at the Asser Institute in The Hague and wrote her thesis about sports and European Union Competition law. She has also led research investigating match-fixing in the Netherlands and recently led a commissioned study to prevent sexual abuse in sports.
Swartz, Webborn and Olfers will deliver their keynote speeches to around 300 attendees expected at VISTA, including world leading sport scientists, medical practitioners, classifiers, coaches, athletes and sport administrators.
Peter Van de Vliet, IPC Medical and Scientific Director, said: "This line-up reflects the diversity of research activity across disciplines in support of athletes, athlete support personnel and the IPC membership. This is ultimately what VISTA wants to achieve. It sets the tone for another exciting edition that should be marked on everybody's agenda."
Abstract submission and registration reminders
VISTA 2019 participants are reminded that they have until 31 January, 23:59 GMT, to submit their abstracts. Further details regarding abstracts are available on the VISTA 2019 website.
Additionally, attendees registering before 1 June 2019 can take advantage of an early bird registration fee of EUR 375. Students can book their places for EUR 250 until 1 June and all registering delegates can take advantage of a special discounted accommodation rate at the Novotel Amsterdam City Hotel.
Further registration details are available on the VISTA 2019 website.
VISTA is designed to promote and advance the mission, goals, objectives and reputation of the IPC. It also provides a platform for the academic world to meet with athletes and professional experts in the field of sport for athletes with an impairment.
It provides a forum for exchanging the latest information, research and expertise related to the Paralympic Movement and promotes cross-disciplinary interaction between sport scientists, athletes, coaches, administrators and the media.