Nominations for 2019 IPC Scientific Award being accepted
Winner to be presented at 2019 Vista Conference in Amsterdam
30 Oct 2018
Imagen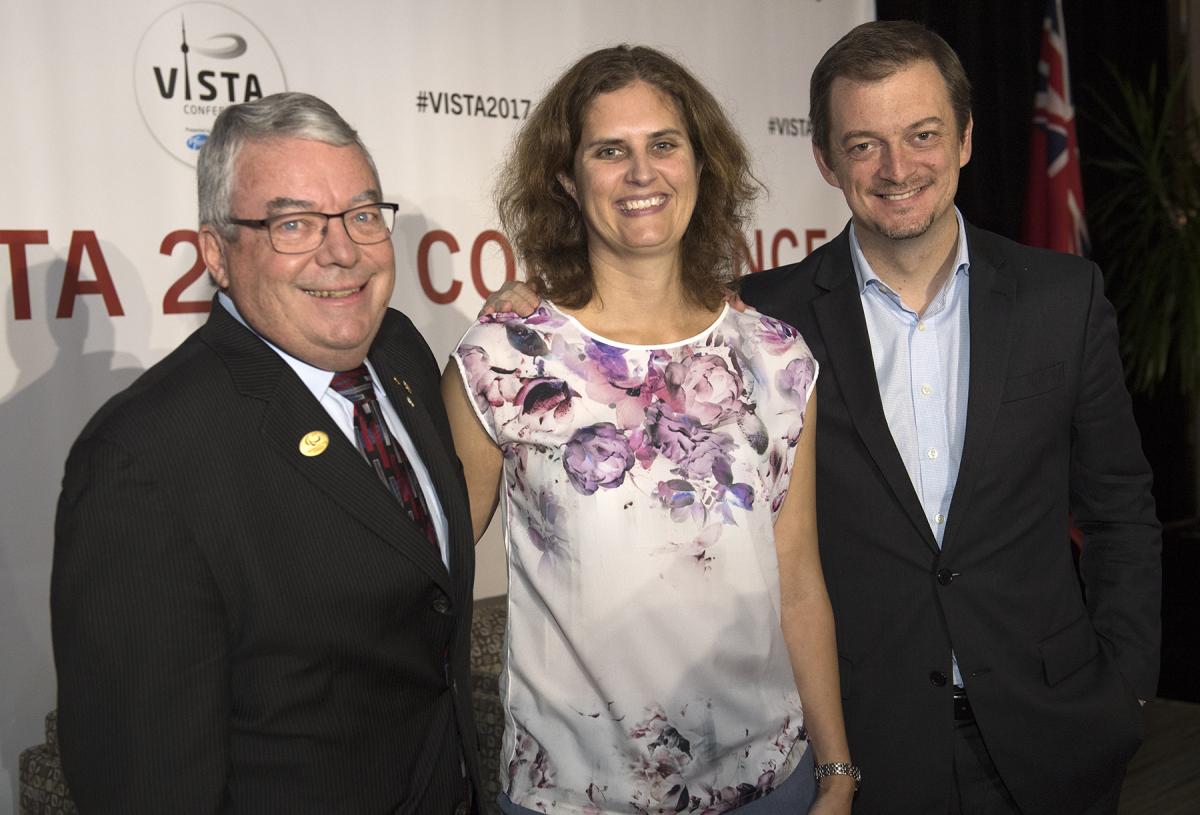 ⒸDan Galbraith / VISTA 2017
By IPC
"This award not only acknowledges and rewards their work, but it will also encourage and promote further study, as well as enhance the quality of work being done in the field."
The International Paralympic Committee (IPC) has opened nominations for the IPC Scientific Award in its continuing effort to honour the work of researchers in the Paralympic Movement.
The Award will be presented at the 2019 VISTA Conference held 4-7 September in Amsterdam, Netherlands, and the winner will also deliver a keynote speech during the Conference.
First given in 2005, the biennial award recognises the work of one academic researcher for his or her contribution in the field of sports for persons with an impairment.
More information and details on how to submit nominations before the 15 February 2019 deadline can be found at www.vista2019.com.
Dr. Peter Van de Vliet, IPC Medical and Scientific Director, said: "The IPC is in a privileged position to see a growing number of researchers interested in research in Para sport. Their expertise, dedication, work ethic and passion contributes immensely to the Paralympic Movement.
"This award not only acknowledges and rewards their work, but it will also encourage and promote further study, as well as enhance the quality of work being done in the field."
The 2017 award was presented to Professor Vicky Goosey-Tolfrey at the conference in Toronto, Canada. For nearly two decades, the Loughborough University professor has sought ways to apply sports science to Para athletes who have been training for the international stage. For example, at the Beijing 2008 Paralympic Games, Goosey-Tolfrey led a team of sports scientists and healthcare experts, the Beijing Acclimatisation Group, to ensure athletes were prepared.
In 2015, the award was presented to Professor Jennifer Mactavish in recognition of her role in the re-inclusion of athletes with an intellectual impairment into the Paralympic programme. The Canadian, who is the Dean of the Yeates School of Graduate Studies at Ryerson University, served as the leading member of the joint IPC - International Sports Federation for Persons with an Intellectual Disability (INAS) Taskforce that provided the framework for the "Eligibility Classification Research" project.
More information on previous award winners can be found on the IPC website.
IPC members, IPC Governing Board members, Sport Technical Committees, IPC Standing Committees and Councils can all submit nominations ahead of the deadline which is on 15 February 2019 at 12:00 GMT.
More information can be found on the IPC handbook, section 2, chapter 3.11.
The 2019 Conference will take place at the Novotel Amsterdam City Hotel and hosted by the Amsterdam Institute of Sport Science.
Under the theme "Healthy and Fit for Optimal Performance," the VISTA Conference is designed to provide a platform for sport scientists and researchers to meet with experts in the field of sport for athletes with impairments to discuss, exchange, and gain advanced knowledge in this area.