While at home, teach children about Paralympic sports!
Sample of I'mPOSSIBLE education materials now available for download
10 Apr 2020
Imagen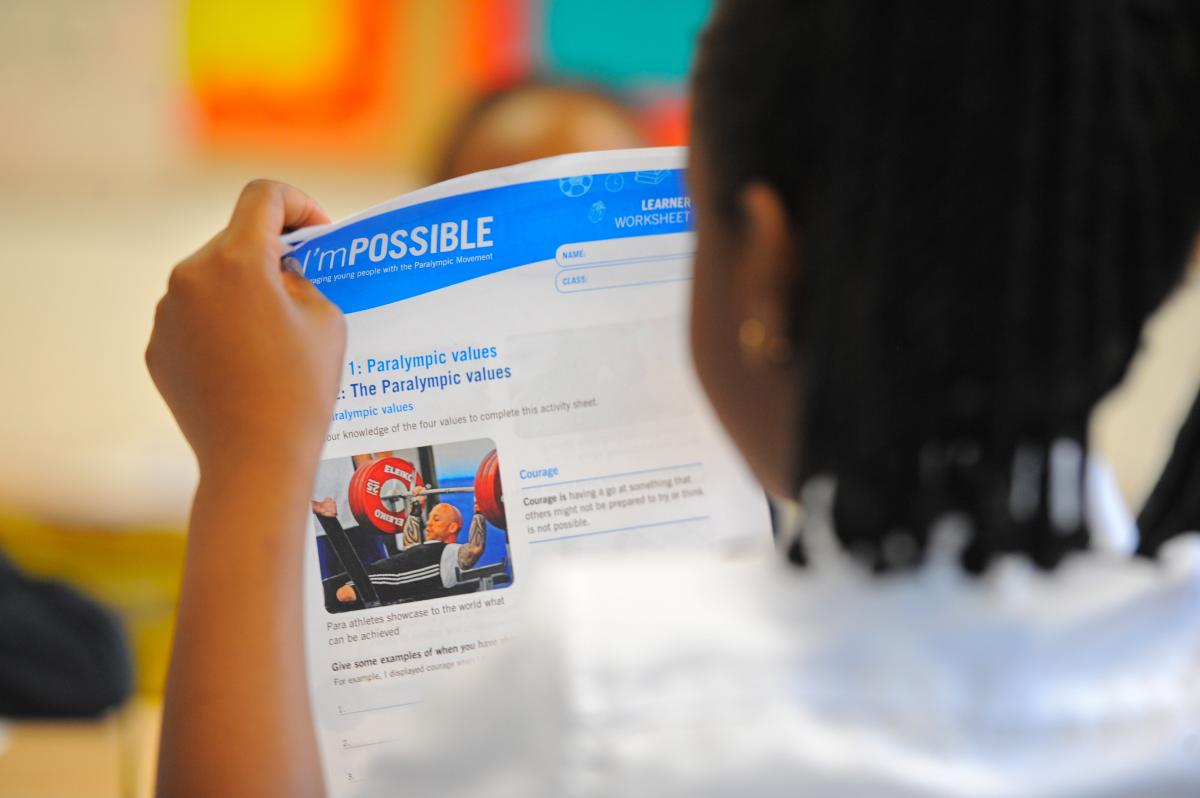 By Ros Dumlao | Agitos Foundation
With the coronavirus pandemic keeping families tightly together, parents can try something new with their children and help them learn about Paralympic sports through the Agitos Foundation's I'mPOSSIBLE education toolkit.
Paralympic.org has been running its "Sport Week" series, featuring each of the 22 Paralympic Summer Sports from Tokyo 2020 on its digital channels, and this week's theme is football 5-a-side for athletes with a vision impairment. To coincide with the week's sport, the IPC has made available online I'mPOSSIBLE's unit about football 5-a-side, together with a video about the sport. The unit can be downloaded here.
The I'mPOSSIBLE programme aims to promote social inclusion by raising awareness of the Paralympic Movement. It offers teaching resources, lesson plans, worksheets and inspirational videos to teachers and learners seeking to change perceptions about persons with disabilities and inspire the next generation through the Paralympic values.
As of April 2020, 35 countries from all over the world have signed agreements to implement the programme. In 2019, 77,238 children and 1204 teachers were reached by I'mPOSSIBLE.