World's best teams coming back to Ostrava
Czech capital of Para ice hockey to host a pre-Christmas tournament with USA, Canada, Russia and hosts Czech Republic
04 Nov 2021
Imagen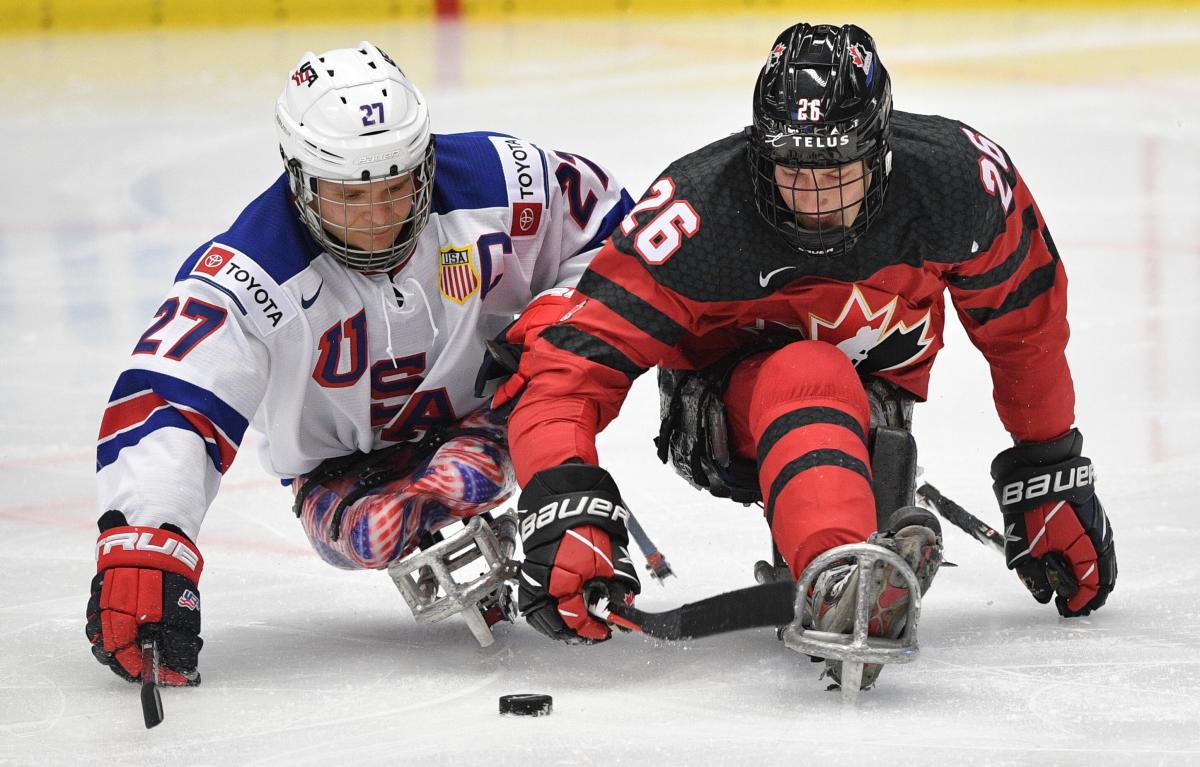 ⒸLOC Ostrava
By World Para Ice Hockey and Czech Para Hockey
Ostrava, Czech Republic, will host the International Para Hockey Cup (IPH Cup) from 12 to 19 December 2021. The tournament will take place in the RT Torax Arena with the participation of the world's best Para ice hockey teams.
After successfully hosting the World Championships A-Pool in 2019 and 2021, Ostrava will once again organise a high-level tournament with the USA, Canada, Russia, and Czech Republic as the participating nations.
The IPH Cup is a pre-Christmas Para ice hockey event, giving national teams an opportunity to prepare for the upcoming Beijing 2022 Winter Paralympic Games.
"Thanks to our great organisational team, we can not only do successful and big events such as the World Championships but also other projects and tournaments," said the Head of the IPH Cup tournament, Irena Saskova.
The North Americans will be returning to Ostrava after almost half a year.  
The USA claimed its fifth world title back in June with Canada finishing second. Hosts Czech Republic finished the last edition of the World Championships in fifth place securing a spot at the Beijing 2022 Paralympics.
"Ostrava has become our second home with friendly people and fans, incredible hospitality, and a huge passion for Para ice hockey," said Marshall Starkman, the General Manager of the Canada Para ice hockey team.
Biggest rivals meet again
The reigning world champions the USA are also returning to Ostrava. Manager of the US Para ice hockey team Daniel Brennan appreciates the opportunity to face the biggest rivals again.
"When we found out that it is possible to participate in the international IPH Cup, we did not hesitate for a moment and took the opportunity to come to the tournament. There is a special place for the Czech Republic in our hearts, the local people, Ostrava, and its great organisational team" said Brennan.
The IPH Cup will be played in a double round-robin system with each team taking on the ice six times during an eight-day tournament
"It makes us really happy and it is an honour for us that the teams want to come back here again and again. It proves that we can make a great background for teams, but we can also offer our fans the opportunity to be there and watch the best Para ice hockey on the planet at home" said the Head of Czech Para Hockey Jiri Sindler.
The USA and Canada will open the tournament in a rerun of this year's World Championships final. The game will start at 2:30 pm (local time) with Czech Republic and the Russia taking on the ice from 6:00 pm (local time) on Sunday, 12 December.
The schedule of the entire International Para Hockey Cup 2021 tournament can be found on the IPH Cup website.