Yujiao Tan: Me and my coach
Coach of Chinese world champion and Paralympic silver medallist Yujiao Tan believes she has at least 10 years of competition left.
24 May 2016
Imagen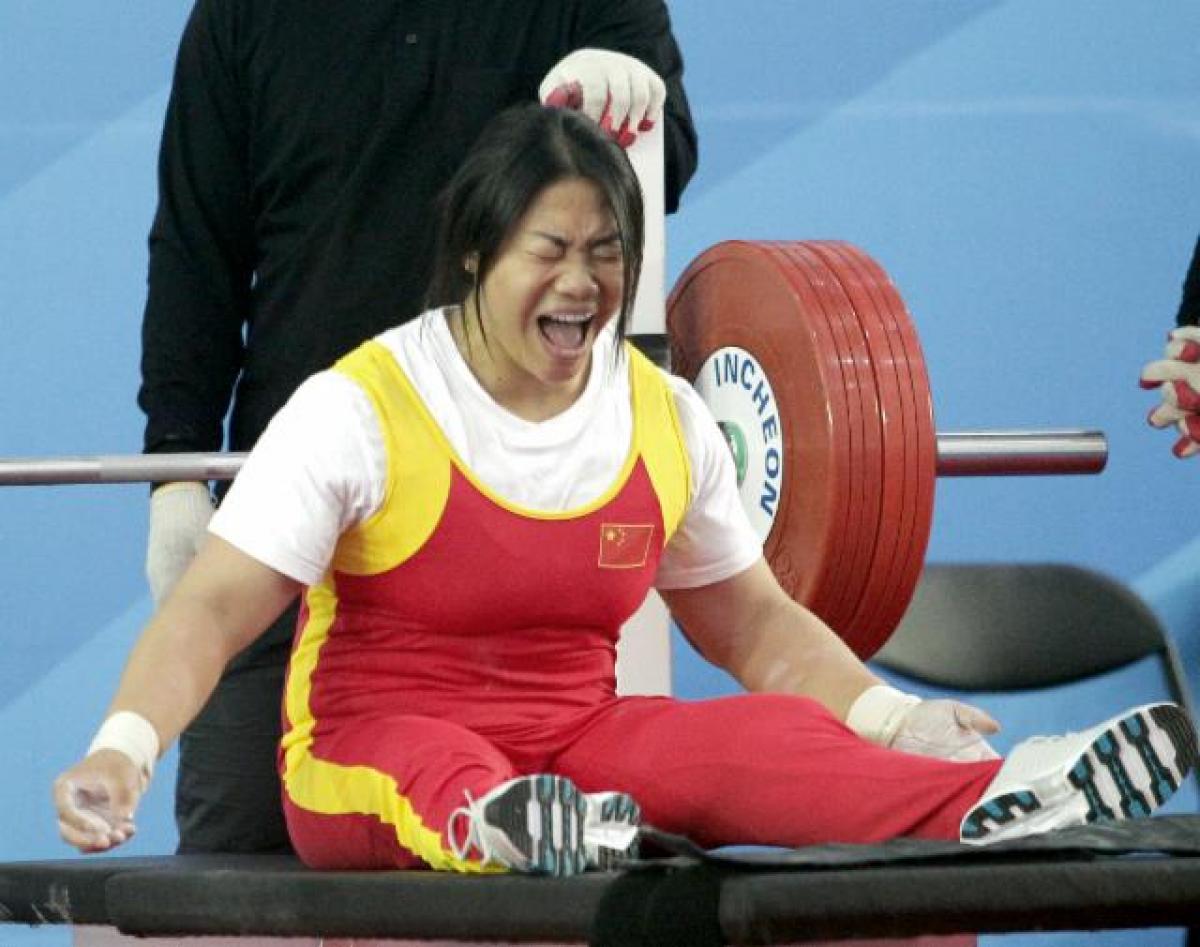 ⒸIncheon 2014
By Ivan Pasquariello | For the IPC
"My coach is the most excellent powerlifting coach in China, training a number of outstanding athletes, and has helped them win World Championships."
The coach of Yujiao Tan believes that the 25-year-old can compete for at least another decade, as the pair described their unique bond which will see the Chinese powerlifter go for gold at the Rio 2016 Paralympic Games.
Tan's career began in 2009, the year her country saw her potential and when she met her coach Li Weipu for the first time.
"My coach is the most excellent powerlifting coach in China, training a number of outstanding athletes, and has helped them win World Championships," Tan said. "I heard of him when I was a rookie, and was looking forward to work with him. Mr. Li thought I had potential when he selected athletes for the national team, so he let me in. We promised to each other that we would work together and try our best to stand on the podium of the Paralympic Games.''
Over the past seven years together, Tan and Li have managed to create a professional relationship based on mutual respect and dedication.
"My coach is not my teacher of sport,'' explained Tan. "He is also my friend in life. He found my talents and potential. I respect him and I am grateful to him. He is very strict in training, but caring in life. We cooperate very well, our relationship is harmonious.''
Li believes that the talent that Tan has for powerlifting, which has seen her win Paralympic silver, and a world and regional title in the women's up to 67kg, will also carry her to a long career.
"She can still go for at least 10 more years,'' he said.
Li has decades of experience on his side, and therefore it was easy for him to identify how his approach would influence Tan's preparation and performance.
"My confidence and firmness will influence her unconsciously. A compact and precise competition plan will help her be confident about her abilities. I try to keep an athlete's spirit up, facing difficulties with confidence. Even if they failed on court, I will still encourage them to fight until the last attempt of lifting,'' Li said.
Li explained why powerlifting differs from any other sport in terms of coaching an athlete.
"Powerlifting is interesting because it looks so easy but involves pure strength. It has the unique character of involving a short time, but extensive work. What the athletes challenge is the limit of weight. The main challenges involved in my work are to help the athlete adjust to the best competition status, and at the same time, try all methods to relax them, and prevent injury."
An extra difficulty that a Chinese coach faces is the amount of time athletes can dedicate to the sport. ''The Chinese powerlifters are non-professional,'' explained Li. "They have their own job. The training session period is different. For Paralympic Games, pre-game training lasts three to six months, for international events, 20 days to one month. I usually make specific goals according to different training sessions.''
The scale of Li's impact is explained by Tan, describing the creation of a bond that has its roots deeper than the sport itself.
''My coach is 61 years old now, but he kept the habit of learning continuously. He is precise, serious and enthusiastic to work with, loving the fight and he is passionate about powerlifting, at the same time, optimistic about the bottle-neck and problem solving in training. Mr. Li said that the barbell is our life. As his student, I was moved and influenced, automatically I would copy his way. I used to be careless, made some unprecise movements in training, and thought less about the mistakes. With him, I started to ask more from myself, think actively on how to solve problems and face them with confidence.''
__
Sport fans from around the world can now buy their Paralympic tickets for Rio 2016 from authorised ticket resellers (ATRs).
The IPC's Global ATR is Jet Set Sports, and Rio 2016 tickets and packages can be purchased on the CoSport website.
Residents of Brazil can buy 2016 Paralympics tickets directly from the Rio 2016 website.