Boccia TikTok star Morillas on turning likes into medals
Morillas received more than 370 comments praising him as an artist and inviting him for house stays around the world
14 Oct 2022
Imagen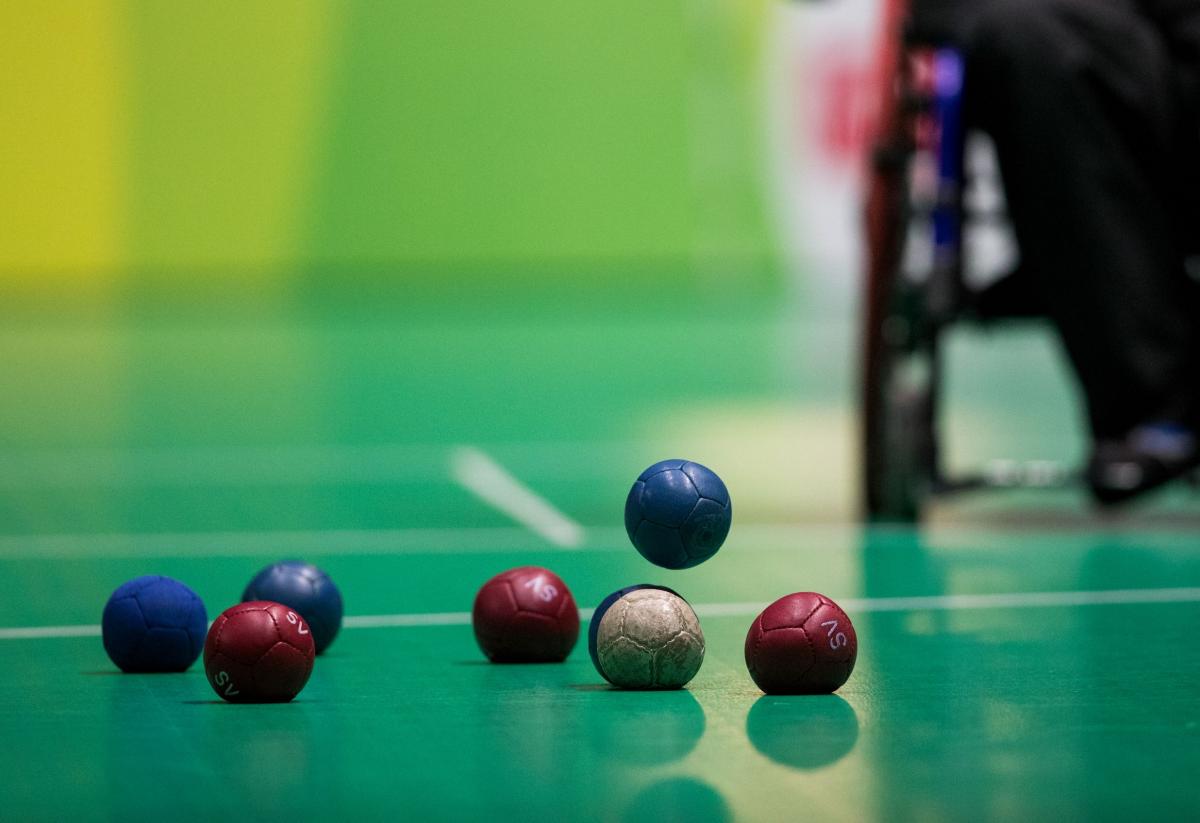 ⒸAl Tielemans for OIS/IOC
By AMP Media I For PARA SPORT
Spanish boccia ace Alejandro Morillas has won thousands of new fans around the world after a video of him went viral.
In the short clip, the 18-year-old, who was born with cerebral palsy, uses his head pointer as a bow and his ramp as a violin as he mimes to an instrumental version of Tones and I's "Dance Monkey".
His father Joaquin uploaded the performance to the video-sharing platform TikTok, where it has got nearly 30,000 likes.
"I made these videos with my father during the pandemic, to pass the time when we were all stuck at home and couldn't do anything else," Morillas says.
"It was so much fun to see the amount of people watching it and the comments they left. It was more than we could ever have expected. It was tremendous."
Those comments – more than 370 of them – transcended Spanish boccia, with Morillas being praised as a "hero", a "champion" and an "artist".
"There were people from all parts of the world writing to me, it was very touching and gratifying," he said.
"Everyone kept inviting us to come and visit, saying they have a house for us, from Alaska to Finland. We could never have expected this."
Boccia y laughs
Morillas tried many different sports before deciding to focus on boccia. As a game that requires a lot of concentration, he said it was important to be able to wind down and have a laugh between training sessions. 
"The sport brings me so many different things," he said. "It takes discipline, strength and teamwork, which are really important things that come with sports. But it is also a way to socialise and go out.
"We are like a little family – it is great to be with people who are like me."
Having played boccia since he was 11, however, Morillas is not only in the sport to have fun and get creative in front of the camera. His ambitions are serious.
"I want to train and work really hard, keep getting better and more professional," he said. "I aim to participate in the Paralympic Games."
Victories or videos?
Morillas represented Spain at last year's European championships as well as at the Rome 2022 World Boccia Challenger. As he strives to become one of the best boccia players in the world, his social media followers may have to settle for boccia content, for now.
"I would like to continue making these videos, but between my studies, training and competitions, there is not that much time left in the day," Morillas said.
He has uploaded seven clips with different musical miming and dancing on TikTok, often involving his parents.
"We would like to continue – they were really fun and got lots of followers – but my dad doesn't have the time anymore because he is working."