Boccia trailblazer Aziz looks for African breakthrough in sport 
• The Johannesburg 2022 World Boccia Africa Regional Championships take place from 16-23 May
• Born and raised in the city, Liakath Aziz is hoping the event can be a catalyst for the sport on his continent
16 May 2022
Imagen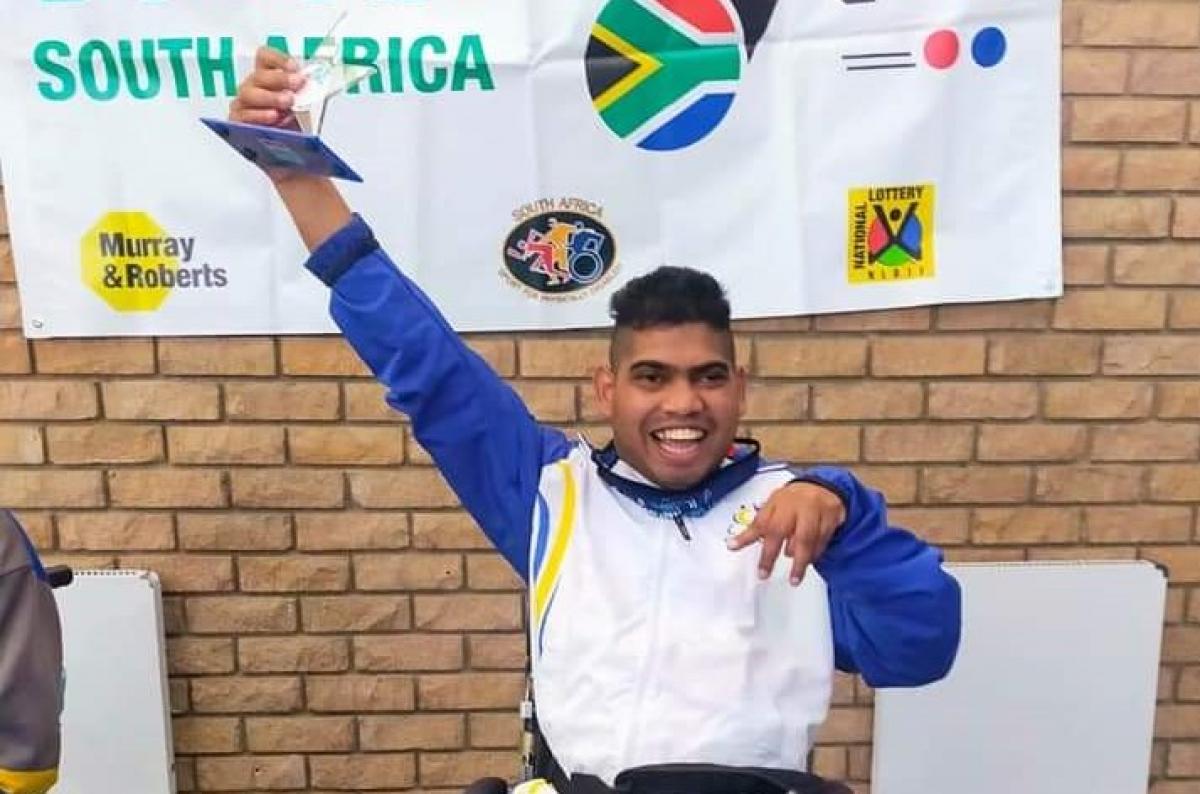 ⒸLiakath Aziz
By AMP Media I For PARA SPORT
No African boccia competitor has qualified for the Paralympic Games but Liakath Aziz from Johannesburg is hoping to change that – with help from his mum and his fellow 'Boccia Bandits'.
"I would say the reason Africa hasn't had a qualifier yet is down to lack of resources and exposure," said Aziz, 29, who has cerebral palsy. "A lot of people around Africa don't know what boccia is, and a lot of people who could play it don't have access.
"We need to get more exposure for the sport. Hopefully this championship will help us, and we can develop clubs in different cities and places, so we can get good matches going and increase participation." 
Boccia Bandits
Aziz, who works full-time for an insurance company, is certainly playing his part. He was fundamental in setting up the Boccia Bandits, a local club which now has 12 players, alongside him mum Fatima, who is coaching the team and is a qualified tournament referee. 
"We love the sport," Aziz said. "I've been hooked since I started playing. I love the competitiveness, the socialising, meeting new people. It is very motivational. I've travelled to the UK and USA to play, and learned a lot. I've become captain of the province, and the sport has taught me about leadership and independence."
Four members of his local team will join the overall South African squad of 10 players at the competition, which will also include competitors from Zambia, Egypt and Morocco.
"This is the first competition like this we have done in Africa so I don't know the other players," Aziz said. "I am looking forward to meeting them and welcoming them to Johannesburg.
"I don't know how strong their teams are. I've been trying to research them online and I can't find anything. But hopefully there will be good games. Our squad have been training intensely so hopefully we can implement our game plan."
Africa rising 
Whatever happens, the wider goal of more action across Africa should be the net result. Aziz hopes it can finally propel him – or one of his continental colleagues – to the biggest stage of all. 
"I would love to get to the Paralympics, that is my dream, and I practise whenever I can," he said. "Hopefully one day I can do it. To do so, I need to stay on top of my game, train hard, focus and have a positive mindset. I am very positive and believe you can achieve what you want in life.
"But if it is not me or someone from my club, I would love to see someone else from Africa representing us. It can definitely happen. This tournament is the first big one for many of our team, and everyone is so motivated.  
"I hope someone from Africa can make it to Paris 2024. That would give the sport a lot of exposure in Africa."
In the meantime, there is going to be a lot of fun. "We are all so excited to have the competition here," Aziz said. "It will be great to show people our city and to talk to people about the culture of South Africa. I think this tournament can help kickstart boccia in Africa.
"Our club has let lots of other people play. Hopefully that can happen elsewhere, too."