Swimmer Torres starts project to give back to sport in his birthplace Mallorca
Xavier Torres launched an educational sport project called Espai Xavi Torres by Fundacion Mallorca Integra in September to spread a message of diversity and inclusion
24 Oct 2022
Imagen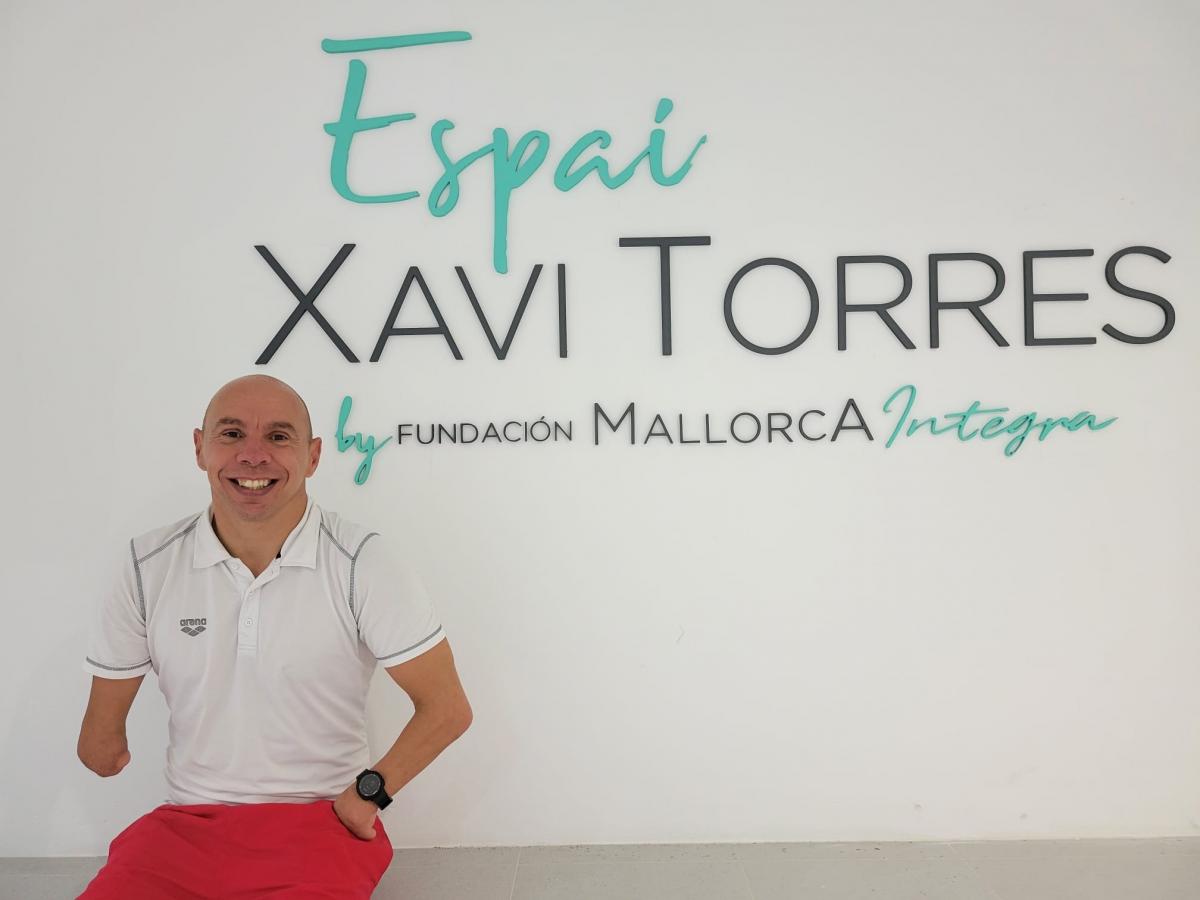 ⒸXavier Torres
By Ayano Shimizu | For PARA SPORT
Spanish swimmer Xavier Torres, a seven-time Paralympian and 16-time Paralympic medallist, has launched a project on the island of Mallorca, aiming to get people more familiar with Para sports and foster inclusion through exhibits and workshops for children.
Torres has been working with a local foundation on the project called Espai Xavi Torres by Fundacion Mallorca Integra to give back to the people in his birthplace who have supported him through the years.
In addition to sports activities aimed at people with "functional diversity", the project also features an exhibition at the headquarters of the Mallorca Integra Foundation. The exhibition follows Torres' three-decade-long swimming career through photos, videos and memorabilia. 
"During these more than 30 years, I have been fortunate to have very important support from all of my fellow citizens. I believe it is our responsibility and obligation to return all that love to our environment," said the 48-year-old, who made his Paralympic debut at the Barcelona 1992 Paralympic Games.
The place of Xavi Torres
Torres, who was born with a limb deficiency, won five gold medals at the Summer Paralympics and is one of the most decorated Paralympians from Spain.
The project Espai Xavi Torres, or "the place of Xavi Torres" in English, launched in September 2022 after months of preparation.
"Espai Xavi Torres is home to all of the relevant objects from my sports career that will make it possible to make the capabilities of people with functional diversity visible, learn about some of the challenges we face daily and transmit values associated with practising sports," Torres said.
The exhibition showcases his medals, swimwear and uniforms, among other items.
School children participating in activities organised by the foundation are given the opportunity to play Para sports at nearby basketball courts or football fields.
"The most important thing for me and for the foundation is that everyone who visits Espai Xavi Torres takes home a message of respect for diversity and equal opportunities for all," Torres said.
He also wants to send a message to people with disabilities to be "brave" and "fight" for what makes them excited even when they face challenges.
"I am one of those who believe that it is essential to have many experiences and sport is full of them. Through all these experiences we can get to know ourselves and also those around us," he said. "From that knowledge it is easier to love ourselves as we are and do the same with others."
Symbols of freedom
Making his international debut in 1991, Torres says sports have given him a lot in life. While the source of his motivation has changed over the years, swimming and the water have "always been symbols of freedom" to him.
"Sometimes I think there is no such thing as reduced mobility in the water for many of us, Paralympic swimmers. That's why I like to say, 'I wish it were all water,'" Torres said.
While he briefly retired from competition after London 2012, Torres returned to the Paralympic stage last year at Tokyo 2020. Given his age, he says competing for medals has become increasingly difficult, but he wants to stay involved in the world of Para sports.
"I don't really care if it's from inside or outside the pool," Torres said. "It's exciting to be able to see many young people entering this great family of Paralympic sport because I am sure that regardless of whether they are great champions or not, they will have the opportunity to get to know a wonderful world of sport."
Now the veteran swimmer's biggest goal is to support people along that journey. And his new project is one way of doing that.
"Beyond the important results that I have achieved in the world of sport, the most beautiful thing is that, in addition, we are able to leave a small legacy so that future generations have greater opportunities than those we found ourselves in when we were younger," Torres said.
For more information about Espai Xavi Torres by Fundacion Mallorca Integra, contact espaixavitorres@fundacionmallorcaintegra.org.