Elizabeth Broad: Top 5 nutrition tips for Paralympic alpine skiers
The author of 'Sports Nutrition for Paralympic Athletes' explains how Paralympic alpine skiers can get the most out of their training.
31 Jan 2014
Imagen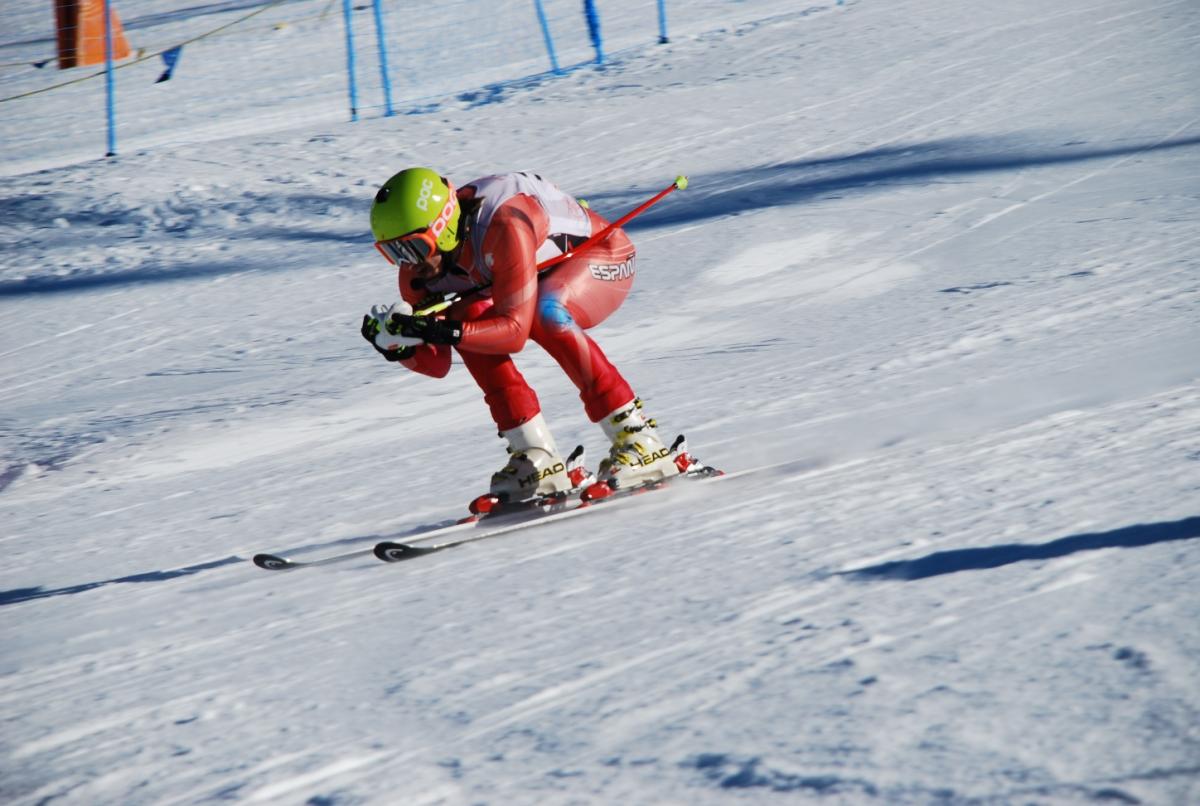 ⒸLiski
By Elizabeth Broad
How do you expect to keep your concentration and energy levels up during a long training session if you don't take something to eat?
Sports nutrition can make the difference between winning a spot on the podium or not. When it comes to Paralympic sport, the nutritional needs of athletes should be tailored to their sport as well as their impairment in order to maximise performance.
1. Cold temperatures and altitude both increase energy expenditure and carbohydrate demands.
Alpine skiers have higher energy and carbohydrate requirements during winter, partly because of the colder temperatures but also because most mountain slopes are at moderate altitude. Most skiers will spend long hours training on snow, and often complain of losing weight – particularly losing the muscle mass they've worked hard to put on in the off season.
Sometimes it's difficult to eat more – altitude can dampen the appetite, affordable food may not be as easy to access (especially in ski resort villages), and long days in training can increase fatigue and reduce the motivation to prepare a good meal.
Alpine skiers need to be organised to have nutritious snacks that are also rich in carbohydrate to eat consistently through the day so that they're not as reliant on the larger meals to fulfil all their needs. Start the day off well with a good breakfast (oatmeal with fruit and yoghurt, eggs on toast for example), snack on dried fruit, nuts, healthy bars, cheese & crackers between meals, and a carbohydrate-based lunch and dinner.
2. Take food and fluids out with you to training.
How do you expect to keep your concentration and energy levels up during a long training session if you don't take something to eat? Have something in your pocket that you can have a bite or two of every 2-3 lift rides, and keep a water bottle with you to sip on fluids through the session. Examples include granola or cereal bars, trail mix (dried fruit and nuts), a sandwich cut into 4 quarters and wrapped in foil (for example, nut butter or cheese).
3. Use warm fluids as well as cool ones to stay hydrated.
Being adequately hydrated is important for both performance and also your immune system. Warm fluids have the dual purpose of hydrating you and helping you feel a bit warmer. A flask or thermos filled with hot chocolate, soup, or hot tea or coffee can help encourage athletes to drink enough during and after training than just having cold fluids, especially when the temperatures dip very low.
Sit-skiers may not lose a lot of fluid through sweat. However, they still lose fluid due to the altitude and low humidity. Most sit-skiers limit their fluid intake during training and competition because of the added complexity in accessing a bathroom. Adding electrolytes to your fluid (specifically salt) can help the body retain the fluid and hydrate you more effectively than just drinking water alone – and can make a difference in how you feel and perform in training. Try small volumes of electrolyte-containing fluids such as milk (nice as hot chocolate), a sports drink, or an electrolyte capsule added to water.
4. Look for ways to keep your fruit and vegetable intakes high during winter.
The range of fresh fruit and vegetables available during winter in most countries is much more limited than in summer, yet if anything our need for the nutrients found in these foods is higher in order to support training loads and the immune system.
Frozen, canned and dried fruit and vegetables can be equally nutritious in winter – they're packed or processed at their peak nutritional value, and the nutritional value is retained pretty effectively by the processing. These variants can also be quite economical and more easily stored in bulk as they don't 'go off' like fresh produce can.
Consider frozen berries heated up and served with yoghurt as a snack, raisins or dried apricots cooked into oatmeal for breakfast, trail mix using a variety of dried fruit as a snack. Frozen vegetables go well in stir fries, curries, or as an adjunct to fresh seasonal vegetables.
5. Optimise your intake of iron.
Training at altitude increases the demand for iron as new red blood cells are produced. Iron-rich foods include red meat, organ meats, chicken and fish. Iron-fortified cereals, green leafy vegetables (such as spinach), eggs, wholegrain cereals, tofu and legumes can also be reasonable sources of iron however require a source of Vitamin C to help optimise the body's ability to use the iron – for example, tomatoes and peppers in a spinach salad, legumes in a tomato-based sauce, cereals or wholegrain breads consumed at the same time as a grapefruit or orange. Avoid drinking strong tea and coffee with meals as this can reduce the absorption of iron.
Elizabeth Broad is the author of 'Sports Nutrition for Paralympic Athletes.
Related Images