Birgit Skarstein from snow and water to dancing with the stars
Dual sport athlete ready to 'break some ground' as the first wheelchair dancer on Norway's TV show
22 Aug 2020
Imagen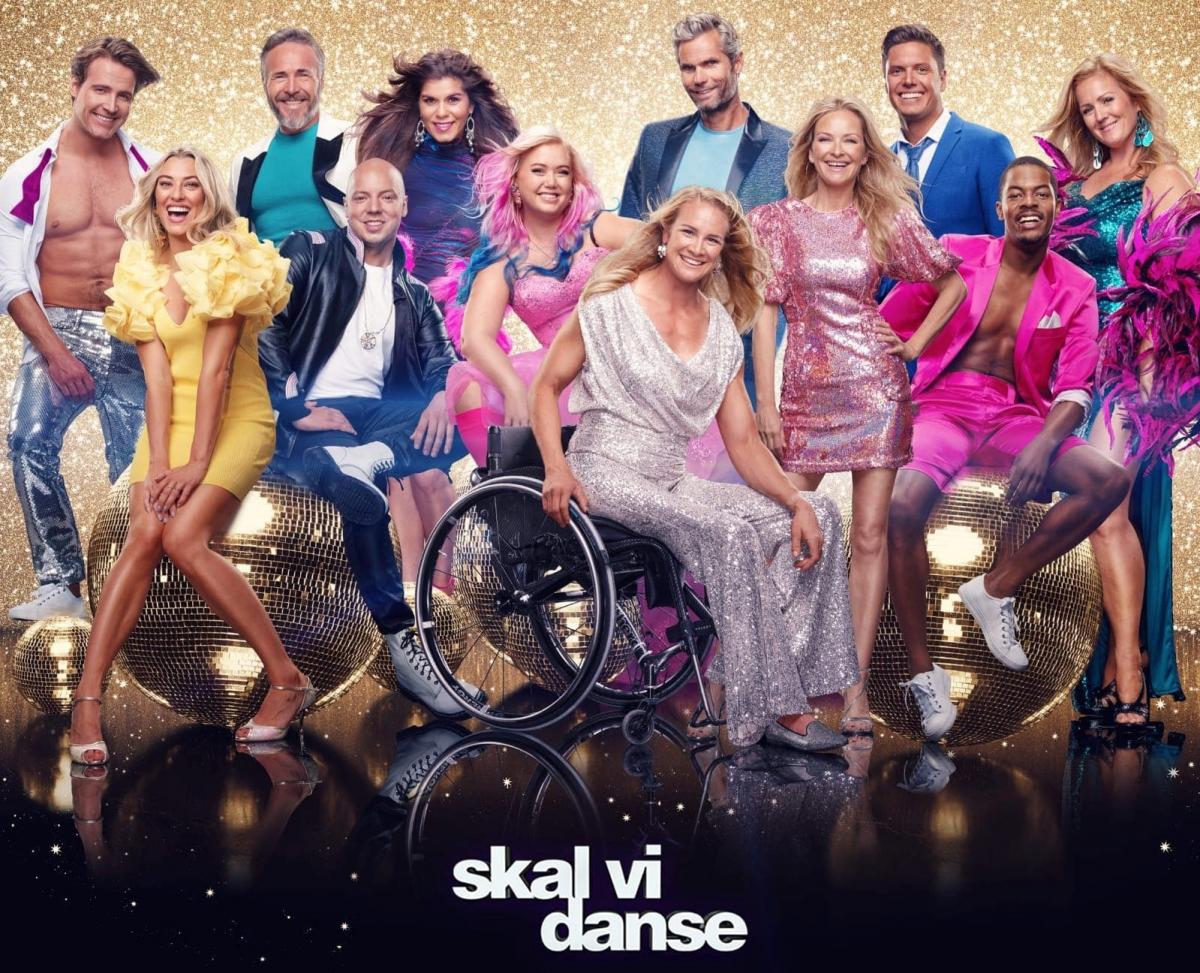 ⒸSkal Vi Danse/TV2 Norway
By Lena Smirnova | For World Para Snow Sports
Birgit Skarstein's schedule is packed for the next year and a half. Among the highlights on the list - two Paralympic Games, two World Championships, and a slew of international races in Para rowing and Para Nordic skiing.
As her training hours soared, the Norwegian dual sport athlete chose to deal with the extra workload in an unexpected way. 
She added an appearance on a live television dance show to her tasks.
On 5 September, Skarstein will become the first wheelchair dancer to be featured on Skal Vi Danse, Norway's Dancing With the Stars, which is about to launch its 16th season.
"I like the show because it's so demanding," Skarstein said. "It's really difficult and the fact that no one's ever done it in a wheelchair in Norway, it means that we can break some new ground.
"But that's going to be a lot of competitions. I'm not going to have any life, that's for sure!"
International editions of the show have featured winter Paralympians in the past, notably USA's Para snowboarder Amy Purdy and Para alpine skier Danelle Umstead. However, this is the first time the show will feature a wheelchair dancer.
All participants will be compete in the first two episodes, after which one couple will be eliminated every week based on a public vote.
For Skarstein, the decision to join the show was an easy one to make once the Tokyo 2020 Paralympic Games, where she was favoured to win gold, were postponed.
"It's cross-training at a whole new level," she said. "I really like to try demanding things that I don't know. It's very frustrating, but it's challenging and it's fun. We have the live television part of it too. There are a lot of similarities to competing because it's all about performing when you're supposed to."
While Skarstein is an expert in multiple sports, this will be her first dance competition. And she is already discovering that her lightning-fast rowing and skiing techniques do not give her a clear advantage on the dance floor.
"I did a lot of ground training on my upper body to make sure that I'm not going to get injured since we're going to do all these motions, which are different from what we usually do, and I discovered how stiff I am! I'm really bendable where I need to be bendable, but everywhere else it's just a disaster. I'm very excited to see how I'm going to deal with that," she said. "It's all about daring to go out there and fail, and then do your best to not fail."
Back to basics
Perfecting dance moves is not what Skarstein originally had in her plans for 2020. Rather than rehearsing for a TV show, the athlete would have spent August competing at Tokyo 2020 and the fall training for the 2021 World Para Snow Sports Championships. 
She was in Portugal with the national rowing team when they got the news that the 2020 Olympic and Paralympic Games would be postponed due to COVID-19.
"I was really relieved when they made the decision because as long as they were saying that the Games were going to go through, we had to train as if they were going to go through," she said. "That was really hard when we were in a lockdown."
Under normal conditions, Skarstein would have spent the summer travelling to rowing competitions. Instead, she stayed in Norway and upgraded her training.
Her current training regime is made up of weekly rowing sessions, exercise on a SkiErg machine, as well as cycling and roller skiing.
"We're usually always preparing for another competition and, now that we're not, we have a lot more time to just build the rowing strokes and pick them apart and put them back together," Skarstein said.
"We've been able to go deep into technicalities and work on tiny details. I think everyone has developed as athletes, technically, in this period in a whole different way than if we would have if we were always preparing for a competition."
Lillehammer local
One of the biggest competitions Skarstein is preparing for are the 2021 World Para Snow Sports Championships, which will be held in Lillehammer, Norway from 7 to 20 February. 
Not only will the championships take place in her homeland, but practically in her backyard.
"I have a cabin only 40 minutes from where the races are going to be. That's where I'm living in the winter time, so it's pretty much my home field," Skarstein said. "It feels like home and being able to compete at the World Championships at home, we're very lucky to be able to do that."
Skarstein will be one of the star names at Lillehammer 2021. Her accolades include multiple world medals in Para Nordic skiing, as well as a Paralympic gold in Para rowing.
Cross-training in rowing and skiing has been a part of Skarstein's regime for eight years, and she claims the combination works wonders. So far, rowing has been the priority. But the next season promises to test her as both sports take on equal importance with their high-profile events. 
"It's going to be two World Championships and two Paralympics in only a year and a half, which is totally insane to prepare for," Skarstein said.
"I'm lucky because I'm quite old and have been in the game for a while so I am - as the sports people here in Norway call me - an established athlete. I had a few years to get a lot of good training. I'm fit so I can handle pressure and I can handle a lot of high physical demands."
Skarstein will continue her usual training while competing on Dancing With the Stars. And she hopes that the dancing will add a "spark" to the long months she has been waiting for sports competitions to resume.
"It's really nice to be able to do something different that makes the whole period pass a little faster so we're not going to come to January and we're totally tired from all the preparations," Skarstein said. "You need the spark if you're going to make it to Tokyo and perform."