Buffalo 2015: USA preview
The USA enter the Worlds as the first team to secure back-to-back Paralympic titles and have secured recent wins over reigning champions Canada and Russia.
22 Apr 2015
Imagen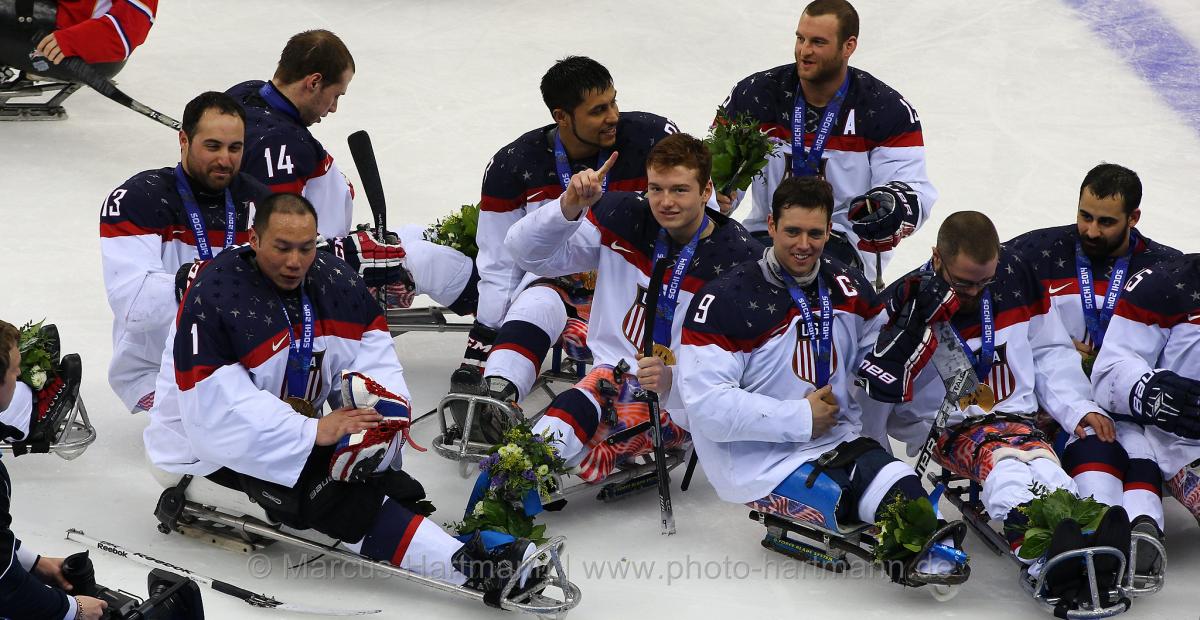 Ⓒwww.photo-hartmann.de
By IPC
Outlook
The USA build on their success every season and this year is no different, after becoming the first team in history to win back-to-back Paralympic titles at the Sochi 2014 Paralympic Winter Games.
In 2014-15 they have beaten rivals Russia to the World Sledge Hockey Challenge title and also secured a three game to zero victory in a recent series over reigning world champions Canada.
A host of key players have been instrumental to their success, including world-leading goaltender Steve Cash and forward Josh Sweeney, who became a household name after scoring the winning goal over Russia in the Sochi final.
New players such as Luke McDermott, who replaces Rico Roman alongside Sweeney and Paul Schaus in attack, have also come through the system. All three men are military veterans who sustained their injuries during service.
When you add in the huge incentive of securing a home victory to become world champions for the third time at Buffalo 2015, to add to their third Paralympic title, the USA look like the team to beat.
Key players
Brody Roybal (forward); Josh Sweeney (forward); Steve Cash (goaltender)
Head coach
Jeff Sauer
World Championship A-Pool medals
Gold (2009, 2012); Silver (2004, 2013); Bronze (2008)
Paralympic medals
Gold (2002, 2010, 2014); Bronze (2006)
Team roster
Roybal, Brody (F)
Hanning, Billy (D)
McDermott, Luke (F)
Mumper, Sam (D)
Carron, Tyler (D)
Sweeney, Josh (F)
McCoy, Dan (F)
Landeros, Nikko (D)
Farmer, Declan (F)
Douglas, Chris (F)
McKee, Kevin (F)
Page, Adam (F)
Misiewicz, Josh (D)
Pauls, Josh (D)
Schaus, Paul (F)
Huckaby, Kyle (G)
Cash, Steve (G)
All team previews for the Buffalo 2015 IPC Ice Sledge Hockey World Championships can be found here.
Buffalo 2015 will be shown live at Buffalo2015.com, and tickets are still available.
Related Images
Related Videos