Canadian star Brian McKeever hoping to go out a winner
'I never did this sport for the recognition. I did it to see what I could get out of my body.'
21 Feb 2022
Imagen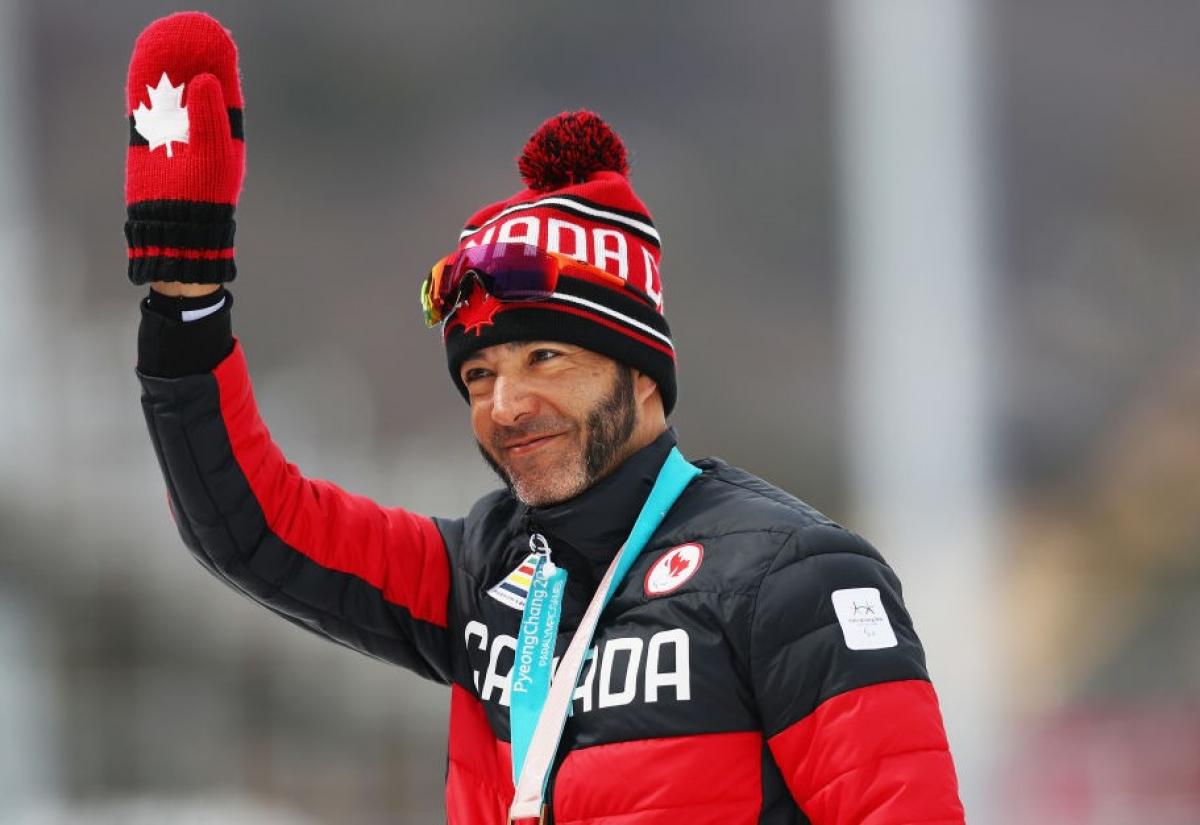 ⒸGetty Images
By Teddy Katz | For the IPC
Brian McKeever has had an incredible run carving up the snow and leaving competitors in his tracks on trails around the world since his first Paralympic Games Salt Lake City 2002, when most of his current rivals were still in elementary school.
The most successful male cross-country skier in Paralympic history has won 17 medals over five Paralympic Games including an impressive 13 gold to go along with 20 world titles.
McKeever started skiing when he was three and dreamed of going to the Olympics.  But when he was 19, he was diagnosed with Stargardt disease, losing his central vision. He's legally blind.
Still, he qualified for Canada's Olympic team for Vancouver 2010 where he was a reserve and later dominated at the Paralympics on his home slopes.
BEIJING - SIXTH AND FINAL PARALYMPICS
Now 42, he's already announced Beijing will be his sixth and final Paralympic Games.  Asked about his legacy and how he hopes his accomplishments will be remembered, the Canadian legend is somewhat modest.
"I never did this sport for the recognition. I did it to see what I could get out of my body."
He got quite a bit out of that body. McKeever has become known for his ability to train and perform at high volume and intensity in the gruelling endurance sport.
He turned heads and was a mentor for many, including one of his guides who was supposed to be setting the pace out in front of him in the vision impaired races where he competes.
"For somebody to hold that level of fitness for as long as he has is incredible," says Russell Kennedy who competed for Canada at the PyeongChang 2018 Olympics, helping Canada finish 9th in the 4 by 10 km relay. Kennedy then stayed in South Korea for the Paralympics to be one of McKeever's guides.
HANGING ON FOR DEAR LIFE
"When I first came into the programme I was hanging on for dear life," Kennedy says, about trying to keep up to McKeever.
He adds, "In the sprint in PyeongChang, I was going as hard as possible, and Brian was on my toes. I was totally spent."
McKeever laughs when he hears that and says, that's no longer the case now that his beard has grown longer and greyer.
These days McKeever says, recovery takes longer.
"I've had lower back issues and I'll walk around hunched over. My roommate will look at me and say, 'Are you ok'.  I'm like, yeah, that's what life is like now."
He adds, "I will be happy when I'm no longer in pain all the time. It's amazing what we put our bodies through."
As for Beijing, McKeever says it would be nice to go out with another victory, but he says it is hard to predict how the competition will unfold. 
The pandemic forced the cancellation of most World Cup events over the past year. Unlike previous games, there hasn't been a test event in Beijing so athletes can get to know the snow and important factors like the wax conditions. They'll be seeing the course for the first time watching the Olympics on TV.
WITNESSING THE GROWTH OF THE PARALYMPICS
In his 20 years competing at the Paralympics, McKeever says he's seen a vast improvement in terms of media coverage and public awareness. The Games are now broadcast around the world and some corporations now promote Olympic and Paralympic athletes together. 
But there's still one thing McKeever would like to see change.
"There still seems to be a stigma around Paralympic medals as if they aren't worth the same as Olympic medals. I'd like to see the day we celebrate the achievements of Paralympians the same way we do Olympians."