The day Maradona learnt blind football
Argentinian blind football team captain Silvio Velo pays tribute to sports legend
26 Nov 2020
Imagen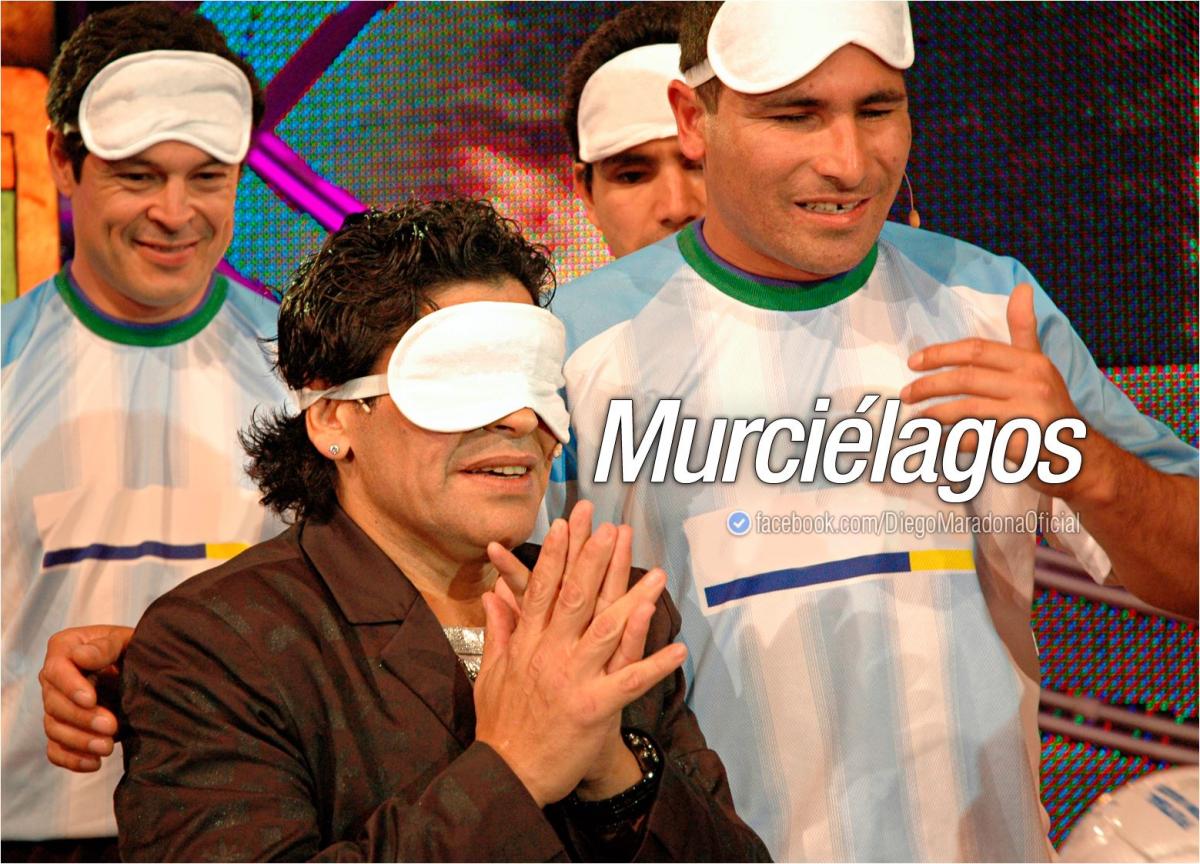 ⒸDiego Maradona
By Laura Couto | For the IPC
As the sporting world continues to mourn and expresses its shock on the sudden demise of legendary football player Diego Armando Maradona, Paralympic medallist Silvio Velo recalls the time he taught the Argentinian icon how to play blind football.
In 2005, Maradona invited the Argentinian blind football team to his television show 'La Noche del 10'. Once there, Velo handed his hero some eyeshades and they kicked the ball together.
"Inclusion is on the agenda nowadays, but no one spoke much about it 15 years ago. He was very nice and generous to invite 'The Bats' (as the Argentinian team is known) to his show and give us that opportunity to promote blind football," recalled Velo, who won one silver and two bronze at Paralympics, and two world titles.
"It was something very emotional for us to meet him since many people across the world were following that show. It did us a lot of good to be close to him and we had a brief chat about what blind football is all about.
"It is difficult for me to describe what was it like to be with the world's number one football player; those were very beautiful feelings."
Ten years later, Maradona again got in touched with 'The Bats' to send them his best wishes while they were preparing to compete in the Parapan American Games in Toronto, Canada, where they would end up taking silver. 
"For all Paralympic athletes it is a great honour to receive support from someone like him, who represented Argentina at the highest level."
Receiving the worst news
The Bats were staying at the national training centre's hotel when they got a message they did not expect.
"I think we all had the same feeling of sadness: Diego is gone," Velo said. "I felt like a knot in my stomach and dropped a tear because Diego is like family. Mr Football left us; it is difficult news to cope with."
Velo himself is known by many as the 'Blind Maradona' due to his phenomenal talent with the ball and many achievements.
"It is an honour to be compared to Maradona. We share the same passion for football. I am blind and could not see him playing or scoring his goals against England. But you do not have to see football, you must feel it. I just want to thank Maradona for everything he did for football."
Paralympic Movement pays tribute to Maradona

Italy's wheelchair fencing Paralympic champion Beatrice Vio posted a heartfelt message on Instagram. "If it seems impossible, then you can do it as well: you also taught us that," she wrote.
 
Swimmer Ariel Quassi also remembered him and said: "For a football lover it is impossible not to admire you."
 
The Brazilian Paralympic Committee commented: "We are sure that your legacy will continue to live on with all the fans, boys and girls who admire football."