Joppa and Slovakia face the toughest task of their careers
As a part of the preparation for the Paralympic Qualification Tournament, Slovakia will play three games against Italy this weekend (15-17 October)
14 Oct 2021
Imagen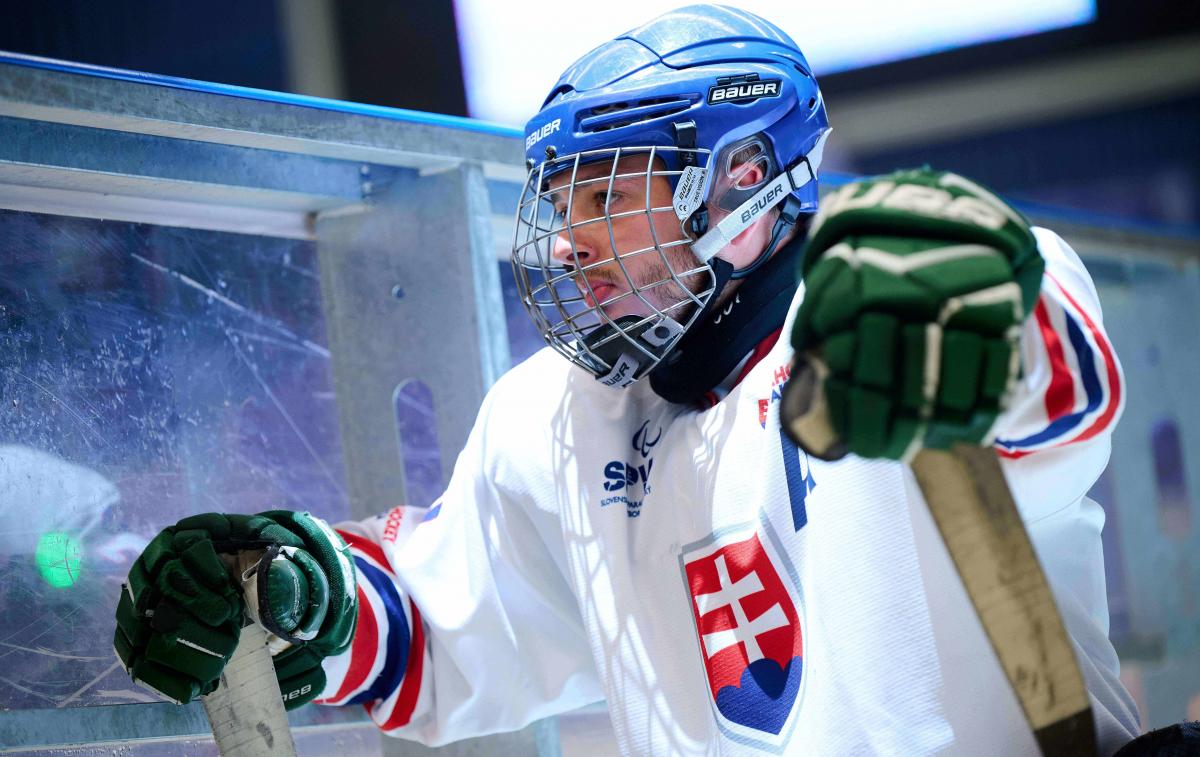 ⒸCzech Para Ice Hockey
By Stuart Lieberman | For World Para Ice Hockey
While Slovakia's ice hockey team has qualified for its eighth consecutive Winter Olympic Games heading into the Beijing 2022, its Para ice hockey team is looking to qualify for its first Winter Paralympic Games.
Following its debut at the World Championships A-Pool in June, Slovakia, led by top scorer in 24-year-old forward Martin Joppa, will compete at the Paralympic Qualification Tournament later this year.
"It will be the biggest tournament of our careers and in our programme's history," Joppa said.
"It would be a great success for us to qualify for the Paralympics. Not very many people know about Para ice hockey in Slovakia, and competing at the Paralympic Games would showcase our sport to the people here."
Weekend test against Italy
After finishing with the silver medal at the World Championships B-Pool in 2019, Joppa led Slovakia in its World Championships A-Pool debut this year with three goals and an assist.
"We are so sad that we did not stay in the A-Pool, but it was great to see how the top teams such as the USA and Canada played up close, and we definitely learned some things from them," Joppa emphasized.
"We even watched their off-ice training and pre-game warmups."
The Slovakian squad is using every on-ice opportunity it has to prepare for the Paralympic Qualification Tournament, including a three-game friendly series with Italy beginning on Friday (15 October) at Wurth Arena in Neumarkt, Italy.
"Italy is very much a team on our level so it will be a great experience and tune-up," Joppa said. "We will use these matches, especially to help provide experience to the newer players."
Slovakia pulled a 3-1 upset over Italy in the preliminary round at the World Championships A-Pool before Italy came back to win 4-0 in the tournament's seventh-place game.
Life-changing bike ride
Joppa has been an integral piece to Slovakia's success in recent years and is also expected to be the key to their future. He was previously an ice hockey goaltender before a car accident in 2005 changed his life.
He was on a bike ride with his family when he was hit by a drunk driver, which broke both of his arms, his ribs, punctured a lung, and required a double above-the-knee leg amputation.
While recovering from his accident, Slovakian players from the NHL visited him. They donated jerseys, money, and a car to him and his family, while the local council helped make his family home wheelchair accessible.
He quickly returned to the ice, and by 2011 was playing at the international level in Para ice hockey.
Now, he is Slovakia's top scorer trying to model his two-way game after Slovakia's former NHL star Marian Hossa while also working as an ambassador on a three-year project with the Slovakian Paralympic Committee aimed at recruiting new athletes to Para sports.
He and many of his teammates also play in the Czech national Para ice hockey league, crossing the border once a week for practice and traveling for matches.
There will be two remaining Beijing 2022 Paralympic places up for grabs later this year, with Slovakia, Italy, Norway, Germany, and Sweden contesting for them.
"We hope we can qualify," Joppa concluded.