New training regime boosts Cheah Liek Hou's gold quest
'As my opponents are younger than me, I have to work more on physical fitness and my skills'
21 Aug 2021
Imagen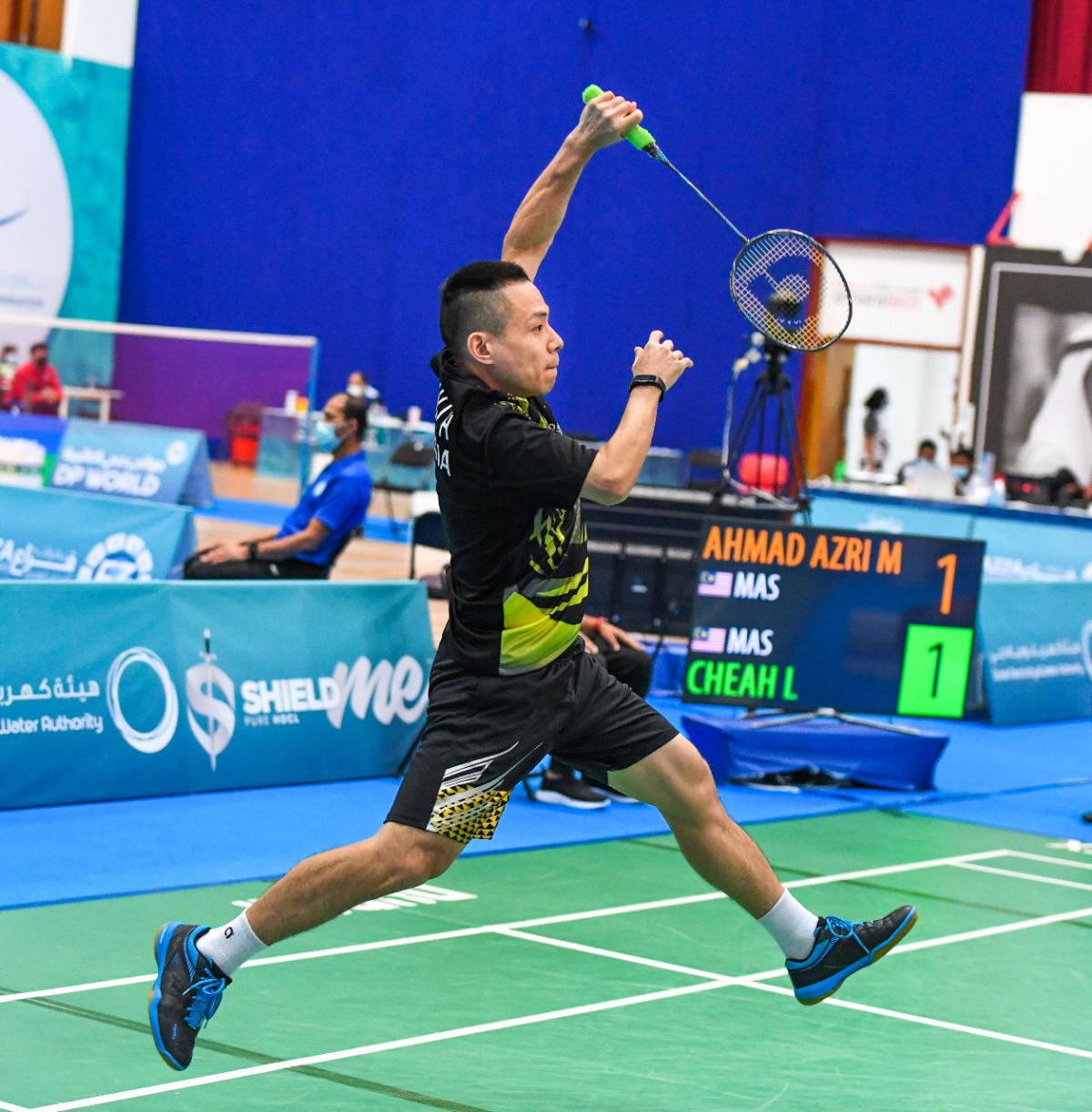 ⒸPriyanka Sharma Asian Paralympic Committee (APC)
By The IPC
Malaysia's top Para badminton player Cheah Liek Hou is aiming for a 'memorable' performance at the Tokyo 2020 Paralympic Games after broadening his skills with a 'variety of strokes'.
"I feel very confident going into the Games. As my opponents are younger than me, I have to work more on physical fitness and my skills, but I am confident to pull off a good result in Tokyo," said Cheah.
After a bronze medal finish at the Basel 2019 World Championships left him disappointed, Cheah joined coach Datuk Rashid Sidek to realign his training. Their key consideration was the age difference between the 32-year-old and his primary opponents - Indonesia's top shuttlers Dheva Anrimusthi and Suryo Nugroho, the Basel 2019 World Championships and Indonesia 2018 Asian Para Games men's singles SU5 finalists - who are in their twenties.
More variety for greater success
Coach Sidek, former Malaysia Olympic bronze medallist known for coaching legendary Lee Chong Wei, identified what was needed for success. "Before he (Cheah) joined me, his game was more attacking; he just wanted to kill fast. But looking at his opponents who are much younger than him, we have added more variety into his game and worked on his fitness," Sidek said.
"He (Cheah) looks stronger now. He has also got more variety in strokes, attack and defence. We have been working on his all-round game."
Cheah also saw the benefit of training with abled bodied players at the Rashid Sidek Club, saying: "I am the only Para shuttler. As coach is building a junior development programme, there's a lot of juniors and some international professional players in his club. It's good for me to spur with junior and senior to get more variety during training."
TRAINING THROUGH LOCKDOWN
Training during a global pandemic has its own challenges. "As Malaysia was observing complete lockdown, we couldn't train for six months. For the first four months, we were at home and focused just on physical training, some skipping and basic exercises. It was a tough time. I am happy I could maintain my fitness level. I kept in touch with my coach over Zoom meeting, and discussed our training and planning," Cheah explained.
The new training programme was validated as Cheah took two international titles – Fazza-Dubai 2021 Para Badminton International and Spanish Para Badminton International – just months ahead of Tokyo 2020. Cheah is now among the favourites for the men's singles SU5 event, as badminton makes its debut at the Yoyogi National Stadium on 1 September.
"The recent tournaments boosted my confidence. Full training started only before the Dubai 2021 tournament. I am happy I could execute my strategy and strokes as we have practiced. I am keeping my fingers crossed that I could continue the winning momentum at Tokyo 2020 as well," Cheah concluded.