Selyukin to spur on Russian sledge hockey squad
Vadium Selyukin has gone through a lot in his life en route to becoming captain of Russia's team for their first ice sledge hockey World Championships next week.
07 Nov 2012
Imagen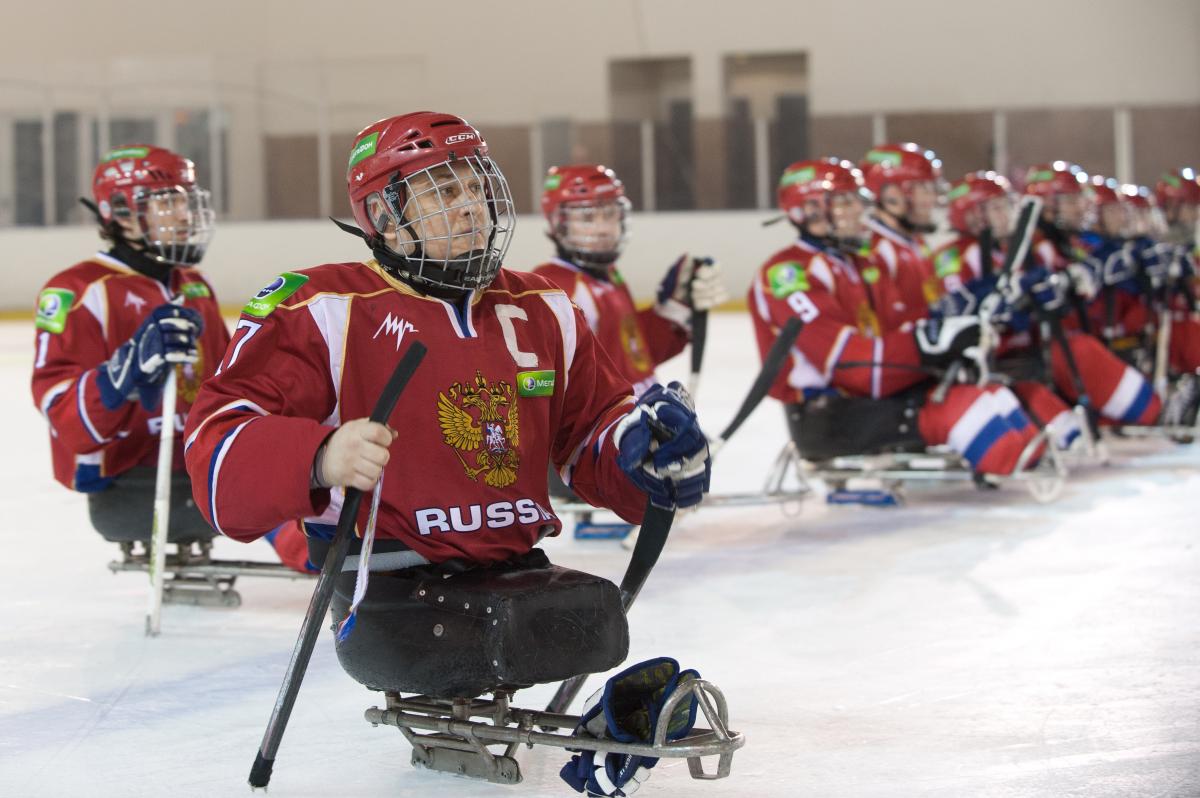 ⒸNPC Russia
"The successful development of sledge hockey in Russia depends on our future competitions."
During the 1990's Vadium Selyukin was your typical teenager, often found skiing or playing ice hockey during the Russian winters with his friends.
But after being severely injured in an explosion in Tajikistan while voluntarily serving in the Russian Armed Forces, Selyukin's active lifestyle was put on hold for a bit.
He turned to his wife, Irina, who helped him keep up his spirits up and survive a year's worth of treatment in a Moscow hospital before returning to a normal life.
While recovering in the hospital, Selyukin came across a magazine article about a double-amputee who worked as a beach rescuer at the Black Sea resorts.
It inspired him enough that he took up swimming as soon as he left the hospital, and pretty soon he found himself competing in the water and coaching other athletes with an impairment how to swim.
At the same time, the Torino Paralympics were being broadcast in Russia, and Selyukin tuned into the ice sledge hockey competitions.
Why not join a team in Russia, he thought.
"Until 2009, sledge hockey was not practiced in Russia even though many people with disabilities who were actively involved in sports had heard of sledge hockey and seen it on TV and on the internet," Selyukin said.
"When the first sledge hockey clubs were forming, me and many of my friends decided to try. I joined the Moscow region's club called Phoenix, which became the Russian champions in 2009, 2011 and 2012. Now a days, there are six sledge hockey teams in Russia."
For the last three years, the 35-year-old has played with the squad in the town of Aleksin in the Tula region, which is also home to the Paralympic sports of boccia, powerlifting and sitting volleyball in Russia.
The Russian Paralympic Committee received a grant from the national government to purchase equipment for a national programme so the country could build up a team before it hosts the Sochi 2014 Paralympic Winter Games, for which it will automatically qualify.
Russia held its first national championship event in ice sledge hockey in Podolsk in December 2009 and then qualified for the European Championships in Solleftea, Sweden, where it finished in seventh place out of 10 teams.
Now, defenseman Selyukin will captain the Russian team at next week's IPC Ice Sledge Hockey B Pool World Championships in Novi Sad, Serbia, where the team hopes to finish in the top two to move up to the A Pool for 2013.
Russia will play in Group A in Novi Sad, along with Germany and the Netherlands, and Selyukin will receive plenty of help on the ice from his fellow up-and-coming leaders in forwards Dmitry Lisov, Ilia Volkov and Yevgeny Petrov.
"The successful development of sledge hockey in Russia depends on our future competitions," Selyukin said.
"This season, our team has set itself the task of winning the world championship in group B in Serbia and to compete with the world's strongest teams in the group A next spring in Korea."
Related Images