South Africa's Kgothatso Montjane defies odds through wheelchair tennis
From fetching her own drinking water to becoming the first black female African wheelchair tennis player to compete at Wimbledon, Montjane shows what is possible
11 Feb 2021
Imagen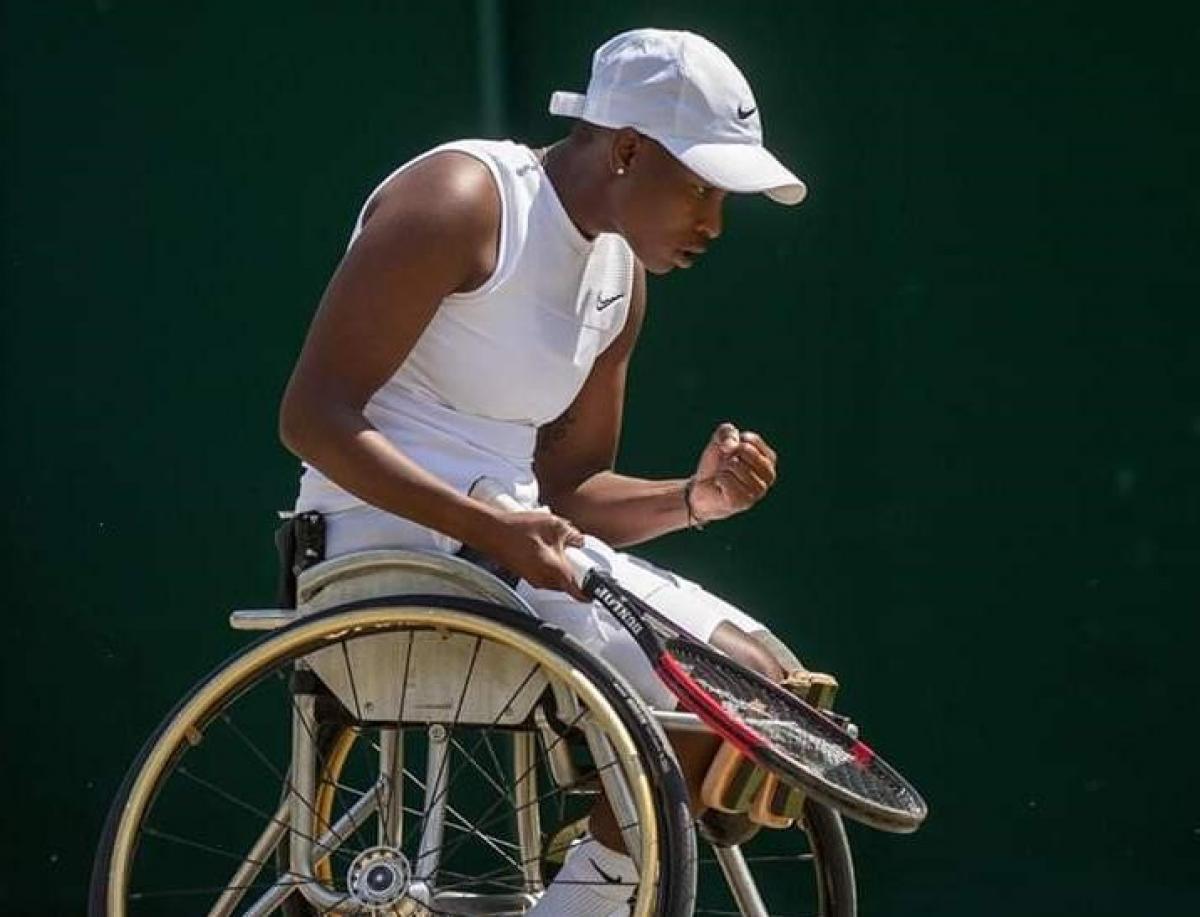 By AMP Media
It is simple for South Africa's pioneering wheelchair tennis player Kgothatso Montjane. 
"It's all about hope," said the 34-year-old who was born with a congenital defect in Limpopo, deep in rural South Africa. 
Now when she travels back to her homeland, often to visit her old school, she does it as an internationally successful athlete who has travelled the world and sits at the top of her sport. 
"They always wonder, 'Are you sure that's the disabled kid who grew up here?'" Montjane laughed. "Some don't believe it but it gives people hope that it doesn't really matter what your background is or where you grow up. If you really have a passion [about] something you can always pursue that."
As Montjane puts it, where she grew up no one is "exposed to a sport like tennis." Her early life was all about doing what she could to help grow food, cook it over a fire and fetch drinking water. Things were so far from her front door that she even gave up her first school because she could not manage the walk. 
Attitudes were hard to deal with too. 
"Unfortunately as a child you don't realise or you don't understand why people are looking at you differently," Montjane said. "It used to be so disturbing because you are wondering, 'What are you looking at? What makes me so different that you are looking at me like that?'"
Things changed when Montjane found a boarding school for people with impairments. Sports facilities were light but the will to give everything a go was definitely present. Wheelchair tennis eventually made an appearance – with chairs for nets in the school hall. 
The shy youngster's talents developed swiftly. 
"I just grew to love the challenge itself. I found it interesting," the left-hander said. "The very same people who used to look at me for being differently abeled – now they are wondering how I am doing it." 
By 2007 she was ranked No. 1 in South Africa, and two years later she topped the standings for the whole continent. It did not stop there. In Australia in early 2013 she became the first African player to compete in a Grand Slam, and by the end of 2018 she had stamped her mark as the first African wheelchair tennis player to compete in all four Majors in a calendar year. 
Not that it has been straightforward. Even amidst her record-breaking 2018 Montjane's financial and accompanying mental struggles were so severe she was on the verge of quitting. But an email telling her she had been granted a wildcard to Wimbledon changed her perspective. 
"It was one thing that made me forget everything I was going through that year," she said. "I just wanted to cherish the aura and eat strawberries and cream."
While many felt sorry for her because she did not have the money to bring a coach, Montjane was flying high, breathing in every facet of one of sport's most prestigious events. 
"It was a life-changer for me," she added. "It taught me that you need to have the courage to go for whatever you really want in life." 
With 39 singles titles to her name and 10 successive Grand Slam appearances, including a semi-final in the 2020 Australia Open, Montjane is hungry for more success, most notably for the Tokyo 2020 Paralympic Games. But whatever happens, she wants to be a development officer when she hangs up her racket. 
"When I get opportunities I just go out there and spread the word of hope. I would like to believe that's what my life is centred around, hope."