South Africa's Reinhardt Hamman uses photography to show the world Para sport
"It's a lifechanging moment every time I hit the shutter."
27 Aug 2021
Imagen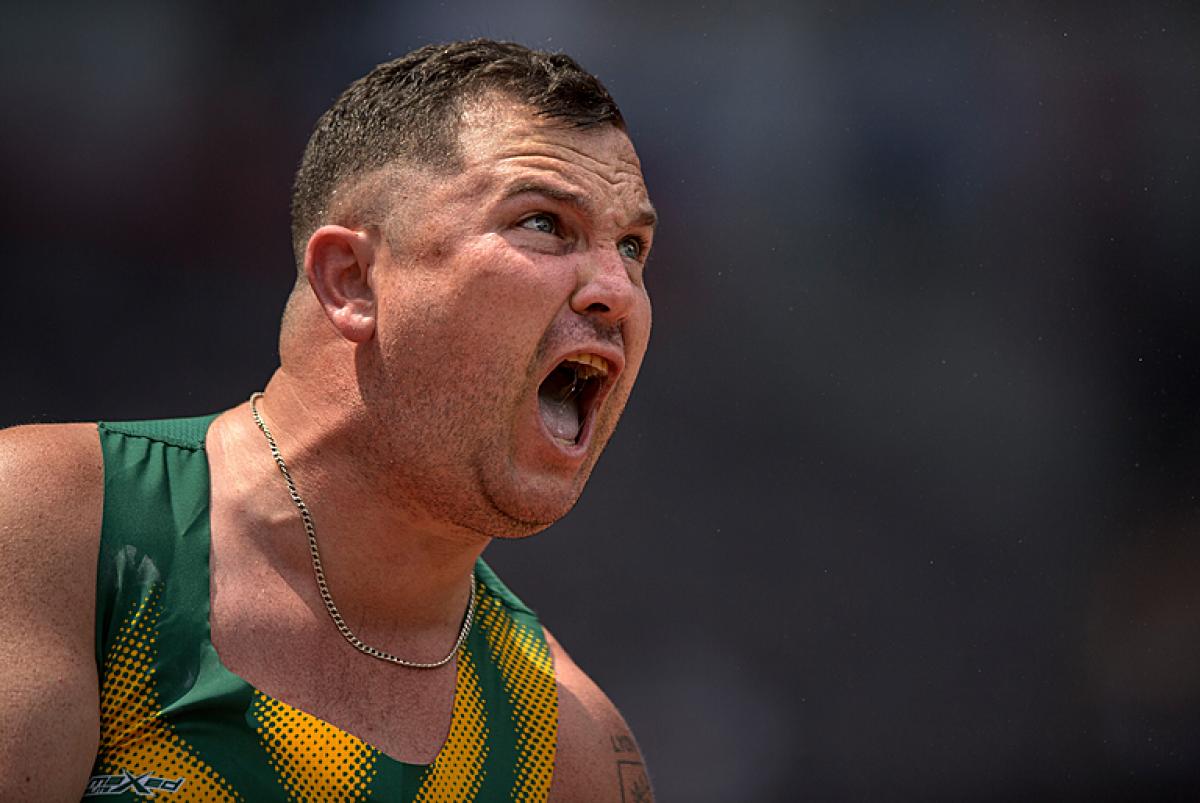 Ⓒ OIS/Joel Marklund
By Ruth Faulkner I For the IPC
South Africa javelin thrower Reinhardt Hamman is committed to sharing Para sports with the world - whether that's as an athlete or as a sports photographer.
The Rio 2016 javelin F38 gold medallist believes photography can open up the world of a Paralympian and Para sports to change perceptions. "As a photographer, taking photos, it's mind-blowing. To know where I come from, where all these athletes come from, it's just great to get those images through my lens, onto my camera and to publish it."
His love for photography started during an athletics tour in Sao Paulo, Brazil in 2014, and he noticed that as an athlete he could capture moments that other photographers could not.
"My life changes every single time I see someone at a Games, at a world championships. that I've never seen before. Someone that's sitting there and eating with their feet, that doesn't have arms, that changes my life. To do that through a camera and to publish it to the world, and people back home, is incredibly. 
"It's a lifechanging moment every time I hit the shutter."
Diagnosed with PTSD towards the sport
Hamman's Tokyo 2020 Paralympic competition finished without the result he hoped for. While his throw of 52.49 in the standing javelin F38 was a season best, it wasn't enough to secure a podium place. Hamman was disappointed not to retain his Paralympic title, but is proud of the journey he took to get here.
"The pandemic has really played quite a number on me, so much so that in May/June last year I actually wrote out my retirement letter to my coach and mentally I was not in a good space at all. Luckily I've got the coach that I have as he sent me to the right people and I'm here today and I think the most important is that I represented team South Africa and I was at the Paralympic Games."
His coach Daniel Damon was the driving force behind Hamman making it to Tokyo 2020. "He really didn't take no for an answer, he sent me to a sports psychologist and I think two or three sessions with him we got into a different mindset of seeing athletics as a trigger.
"I was actually diagnosed with PTSD towards the sport because of the pandemic. I think I went ten months without any training at all and four months of training to be here says it all for me as a Para athlete and a dad."
Hamman admitted his photography also helps, acting as mental outlet to help him enjoy his sport in a different way. "It's an outlet like nobody will understand. It's a matter of viewing the Paralympic world in a different light. It's viewing through a tiny viewfinder in your camera and that is incredible," he explained.
Unfortunately we won't see any snaps from Tokyo 2020, but Hamman is already planning ahead for next year's 
postponed World Para Athletics Championships in Kobe, Japan.
"I left all my (photography) equipment at home, I leave on Sunday, we did try to convert my accreditation to media but the process is long. We have an amazing photographer with us here, Roger Sedrus, and we're very lucky to have him. But when it comes to the world championships we don't really have anybody. We don't have a fantastic media team with us, and I kind of take that on myself, and I'm able to get some images out.
"Paralympic sports for me is everything, whether it be as an athlete or photographer."