Teenager Simone Kruger aiming to add Tokyo glory to world record success
'If I want to get the gold, I need to add about four metres to my distance.'
10 Jun 2021
Imagen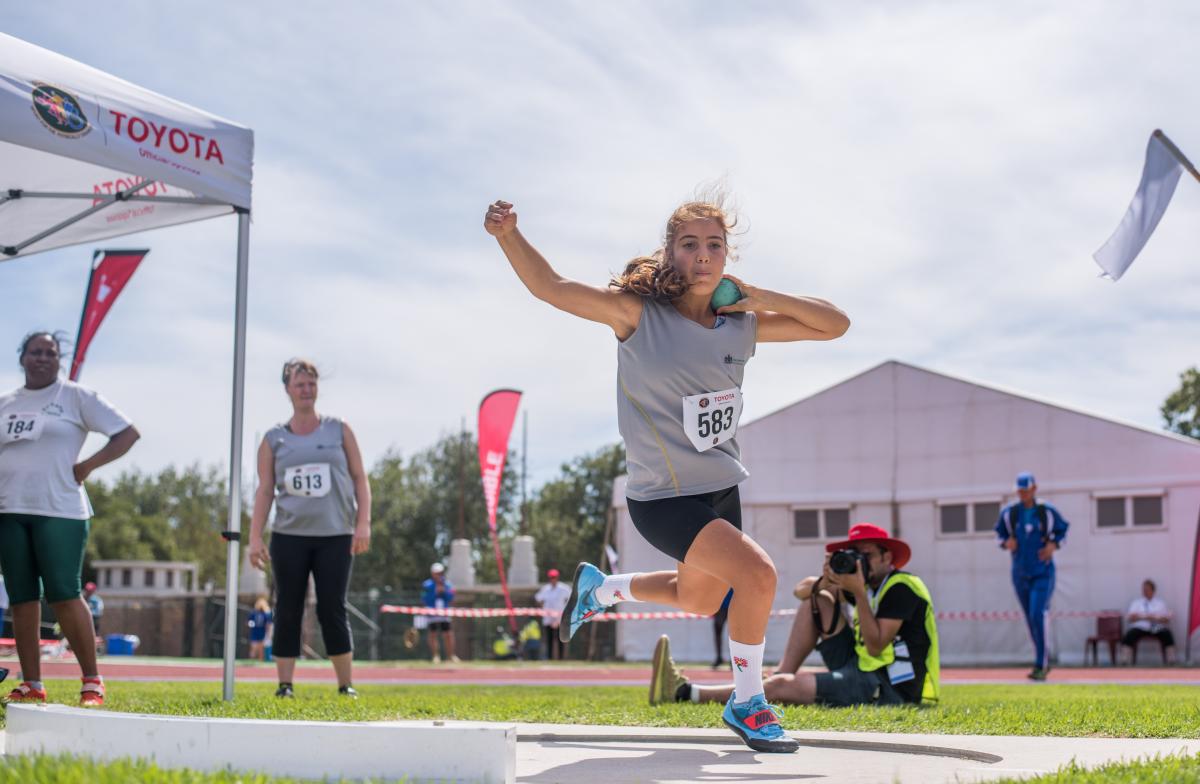 ⒸReinhardt Hamman
By AMP Media I For The IPC
At only 16 – and spending her days juggling maths lessons with sport – Simone Kruger is one of South Africa's brightest hopes for stardom at the Tokyo 2020 Paralympic Games. The shot put and discus specialist is already a double world record holder and, as the summer approaches, is going from strength to strength.
Kruger was born with a stroke and has cerebral palsy, which puts her in the F38 class. "I broke the discus world record again last year," she says. "It was a shocker actually, I don't know what to think about it, to be honest, but to have the longest distance thrown in my disability category is great.
"At Tokyo, we will also compete against the F37 class, who throw a little further than us. It is a challenge. If I want to get the gold, I need to add about four metres to my distance. That is a lot but there is still time to get there. I'm currently throwing 34.52m."
Kruger is well accustomed to achieving tricky-looking goals. "When I was born, the memory of the right side of my body was lost," said the silver medallist from the 2019 World Championship in Dubai.
"We had to build it up again with machines, get me walking again. But I'm one of the lucky people. I wasn't hit too hard, and now I can walk and run normally. It doesn't affect me too much, day-to-day.
"I'm also used to competing against able-bodied athletes. I actually started out in able-bodied competition. And because I compete against them all the time, and they throw further than me, that helps me to push my distances. I want to get where they are. It makes me work harder to achieve what I can."
She credits athletics with transforming her life. "Without sport, I'd be lying in bed all day," she says. "It's brought me lots of opportunities, especially to see the world. The Paralympics will be amazing for that, meeting new people from different sports – cycling and swimming and all that. But overall, working for the gold medal is my big ambition."
Competition is a family affair for Kruger. "My sister is one of the people that got me the furthest into this," she says. "I started practising shot put with her, just for the fun of it. After that I enjoyed it so much I kept going.
"My dad is one of my biggest inspirations and role models. He and my mum have done everything for me since I was young, getting me to physios, buying machines to help me walk and get better.
"And my dad is now my daily coach, from Monday to Friday. We work well together. We train at my school, which is just two minutes away, and on the weekend we see another coach to work on my technique, then bring what we learn back home to develop.
Ⓒ Luc Percival

"Being coached by my dad is great, although it can depend on my mood. We have tough days when I'm tired from school, but it's all good stuff. I'm using all the senior weights now, and I'm very happy with my distances."
Kruger enjoys computer studies and biology at school – and wants to train as a physiotherapist. But before that, she's hoping for many years of achievement in elite Para athletics – starting with her biggest performance yet this summer.