Athletics 'changed everything' for Senegal's Boubacar Cissokho
Cissokho went from hiding away in his house to travelling the world and setting an example for others
04 Apr 2021
Imagen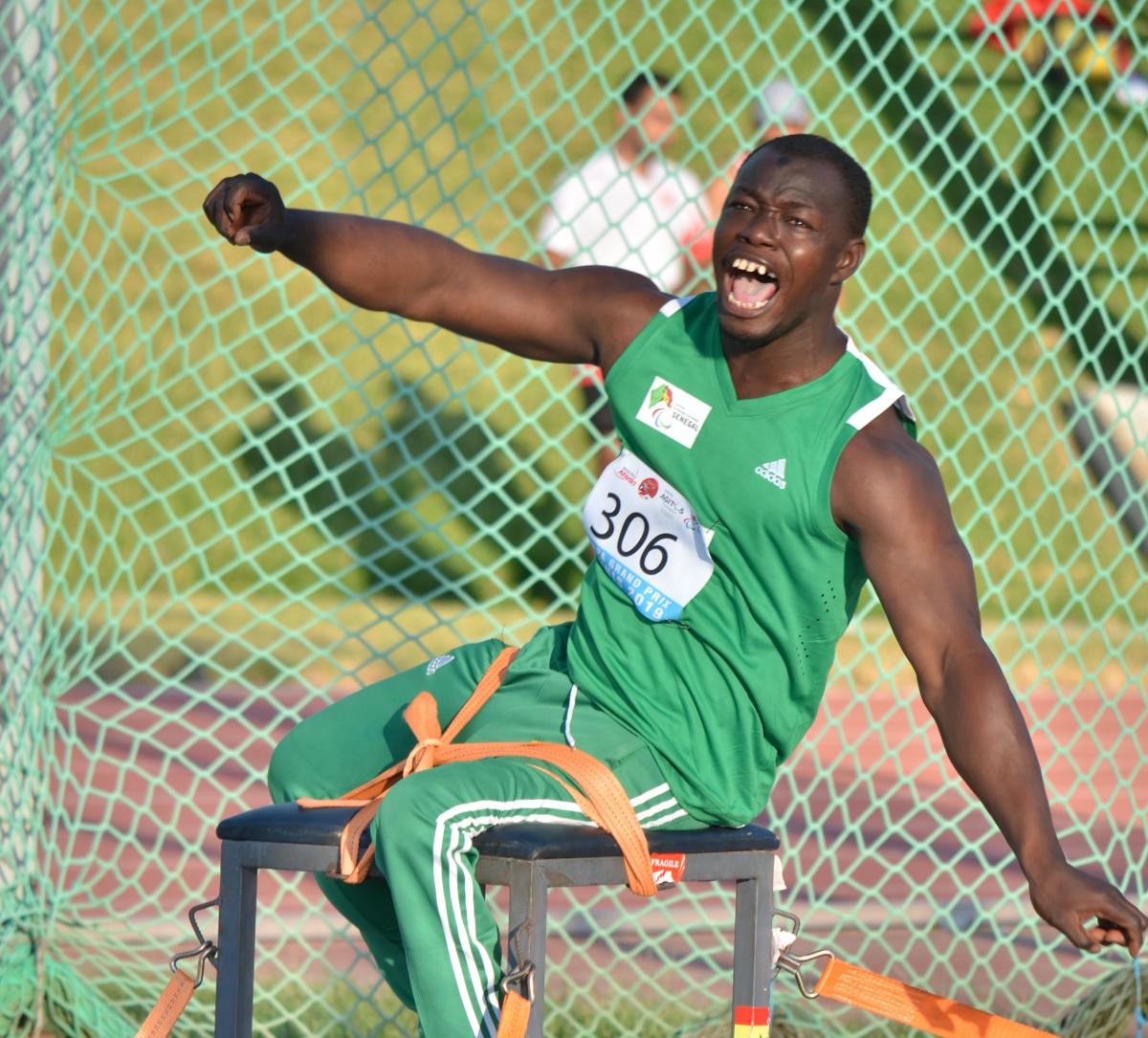 ⒸAmina Gharred
By AMP Media I For The IPC
Senegal's Boubacar Cissokho is only 30 years old but it feels like he has already lived several lifetimes.
A bubbly young child, he was struck down with polio aged 4. With his left leg rendered immobile, he shut himself in his house, fearing the looks and words of his previously friendly peers. The next four years involved fruitless trips to nearby Mali and not so near Dakar – his country's capital that lies more than 900km from his native village – for medical help.
School became a luxury he could not embrace.
"It was not so easy. My family did not have enough money to help me," Cissokho explained. "I did not go to school for four years. When you go to school with a disability, people will look around, look at you and go, 'Who is this guy with this disability?'. It was not easy. That's why most people with a disability, men or women, prefer to stay at home."
Even now, Cissokho professes that he would "go back to school in an instant" if he could. But a move in his late teens back to Dakar did finally start to change things. He got a full year of studying in and finally learned to write and read French and then in 2011, aged 20, his life took a turn.
"I was playing basketball and the president of my district said, 'Stop playing basketball, we don't have opportunities for you. Go to athletics'," said Cissokho, the smile clear in his voice.
"Of course, I liked it straight away."
He more than liked it, he excelled in it. The previously timid youngster from the country found he could throw things far, extraordinarily far. Right now, with a personal best of 43.83m, he is ranked second in Africa and sixth in the world in the men's F57 discus. He is not bad at shot put and javelin too.
Athletics has allowed him to do things he never dreamed of – in the last three years alone he has travelled north, south, east and west in Africa and even been to Baku, Azerbaijan, for the 2017 Islamic Solidarity Games. But more than that, it has altered the way he perceives himself.
"At the beginning I could not go out, people did not respect me. But with sport, people know who I am," Cissokho said.
"Sport changed everything. If it was not for sport I would be back in the village, not leaving the house."
Instead he works in the morning, cleaning the streets in Dakar, and trains in the afternoon. In February 2020 he flew to Marrakesh, Morocco, for a World Para Athletics meet. He finished fourth in the F56-57 javelin, third in the shot put and second in the discus.
The results have encouraged him in his efforts to get to Tokyo for the 2020 Paralympic Games. It does not help that his favoured F57 discus is not on the programme, but it will take more than that to stop a man who has already travelled so far.