Wheelchair fencer Campbell-Hill 'shields' healthcare workers from COVID-19
Retired British Para athlete's AerosolShield provides extra protection for medical staff and even families from coronavirus
29 Apr 2020
Imagen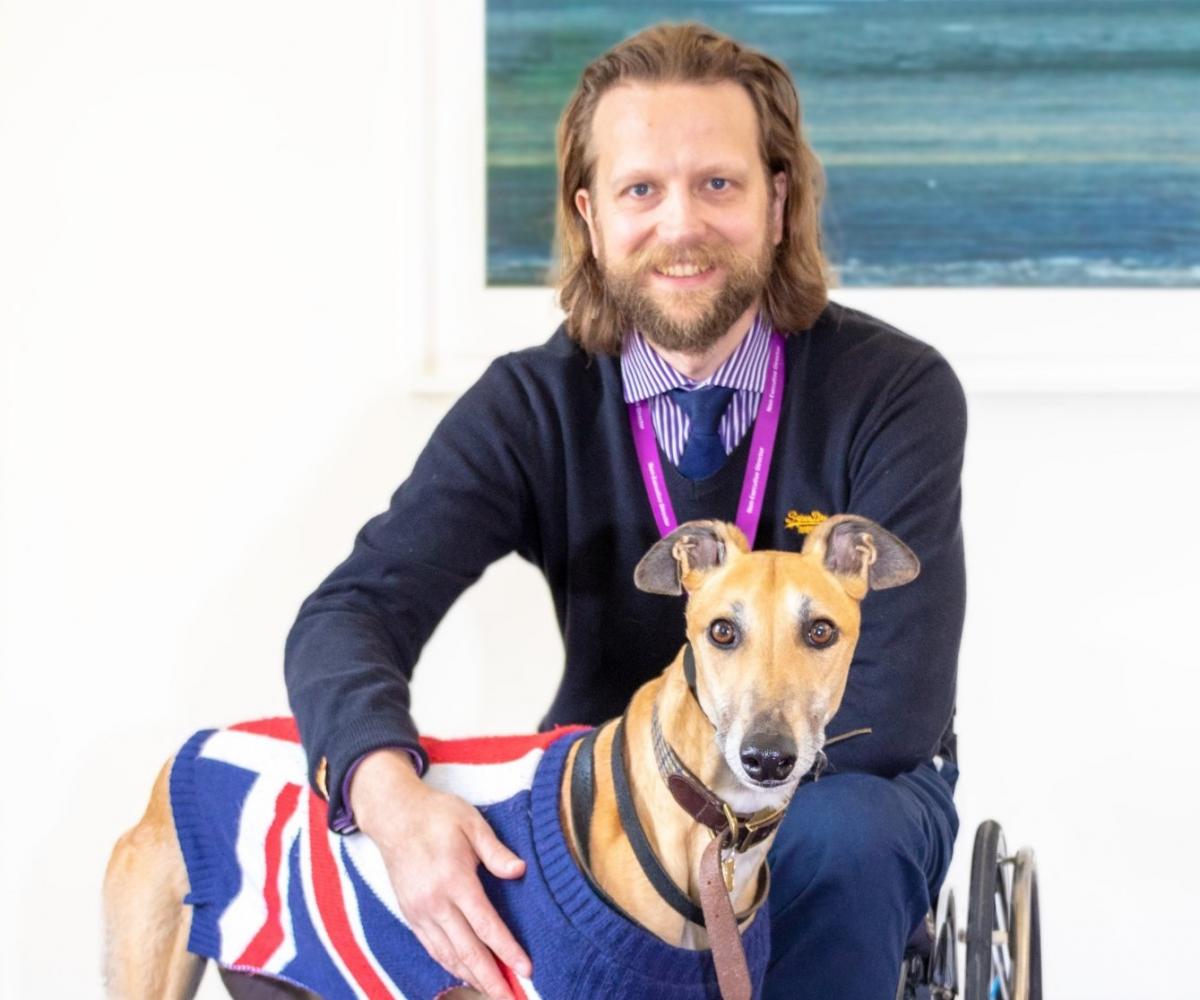 ⒸMatt Campbell-Hill
By Ros Dumlao | For the IPC
Matt Campbell-Hill was disappointed to retire early from wheelchair fencing, soon after the postponement of Tokyo2020 Paralympic Game. But the British athlete also knew it meant he could focus more on a bigger cause that equips healthcare workers battling the coronavirus pandemic.
Campbell-Hill is the co-founder and designer of the AerosolShield, a disposable plastic 'pop-up tent' which creates a barrier between COVID-19 patients and medical staff. It covers the patient's head, neck and shoulder area while receiving treatment; and protects staff from airborne droplets that may contain the virus.
Along with his team of clinicians and medical technology specialists, Campbell-Hill has processed around 350 orders for the AerosolShield so far and has thousands of order queries pending from around the world, most in Great Britain.
 
"We knew that a lot of people were trying to invest and help by creating stuff in their backyards but they were not creating it with the right materials. They don't know the requirements, but our team could and we could do something really good," said Campbell-Hill, who helped Team GB secure epee bronze at the 2019 World Championships. 
The idea for the AerosolShield transpired from a random Twitter conversation in late March. He connected with an anaesthetist looking for protection during intubation (inserting a tube into the body) so that a patient can be placed on a ventilator. The process can create a natural gag reflect and coughing. 
Campbell-Hill took two hours to come up with some designs.

"I wanted something that was lightweight, cheap, disposable – for now, down the line we can do something about cleaning – easy to put up and quick to get rid of," he explained. "Another thing happened while I was doing that design. 
"My wife is a doctor, and we were looking at guideline procedures (at hospitals). And it says for all aerosol procedures, you must be wearing full PPE (personal protective equipment). If you're wearing full PPE, you must limit the amount of people around the patient.
"Aerosol-generating procedures is anything that causes stuff to come out of the patient's lungs, and you must limit the people around it. But even with full PPE, there is still a significant risk. So, I came up with a miniature isolation tent, like what you've seen around the Ebola crisis or similar." 
With hospitals and clinics struggling with limited PPE supplies, Campbell-Hill realised the idea could expand further to medical staff – not only anaesthetists – treating COVID-19 patients or even suspected cases. 
He set up a team of recognised experts in medical technology and had a prototype ready in four days. 
Requests for the AerosolShield were piling in the following week.
"One of the first things we agreed on was that this wasn't about making money," Campbell-Hill emphasised. "If anything, this will cost us money. But this is about protecting our friends and family."
They set up a drive via the crowdfunding platform GoFundMe to help with legal paperwork, insurances, production and other costs. 

"No one on my team has taken money from this," the retired wheelchair fencer said. "We only got several hundreds out across the UK and we're trying to raise more money to enable us to do more of that."
Athlete's mentality 
The long days processing the AerosolShield, plus home schooling has been draining. But the 40-year-old has found strength in his sports background.
He works with leftover sports supplements and drinks besides his computer, ones he was going to use for the last two World Cups of the season.
 
"I was just reminding myself that I have been trained to deal with exhaustion," he said. "I have been trained to deal with physical and mental fatigue.
 
"The other thing that I enjoy most is the team and building a good team around you, and having good communication."
 
Apart from initially training full-time for Tokyo 2020, he has advised on numerous medical tech projects, and is a senior fellow in novel medical technologies at the University Of Birmingham. 
The Brit was injured while playing rugby, and complications from a surgery in 2009 impacted his ability to walk. A former flatmate introduced him to wheelchair fencing, and he reached his highest individual ranking at fourth from a World Cup in 2013. 
He was not selected for London 2012, and his hopes for Rio 2016 were tarnished due to a shoulder injury. He returned in 2018 with sights on Tokyo2020. But with his rankings not breaching past the top 10 in his category and the 2020 Paralympics postponed to 2021, he decided to call an end.
"I was very disappointed. But that was tempered by what was going on (with the pandemic)," he said. "There's a huge amount of disappointment for a lot of people. But this (the current situation) has lives at stake."