From pool to ER, Paola Mosquera aces challenge with ease
'Not everyone is having a good time and if we can help, let's do it'
23 Apr 2020
Imagen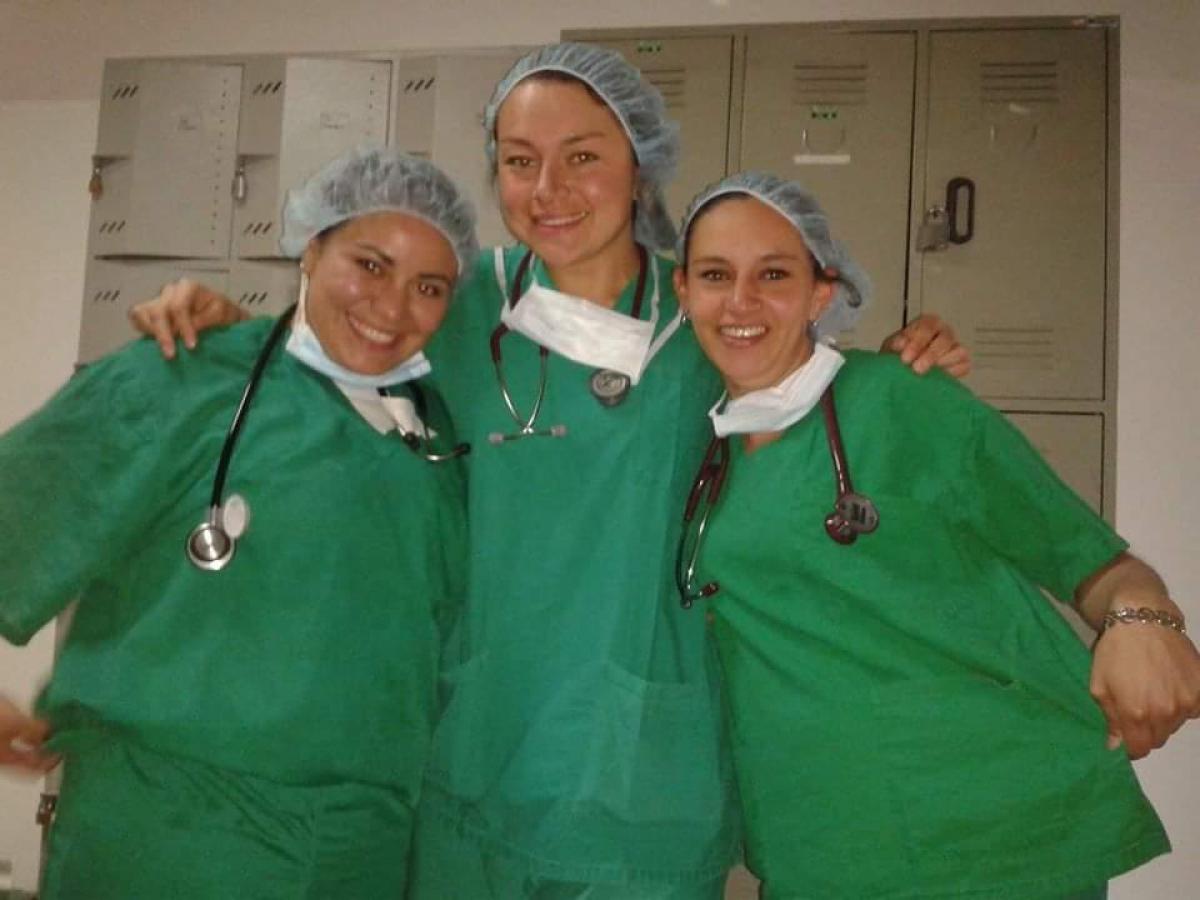 ⒸPaola Mosquera
By Comité Paralímpico Colombiano
When the COVID-19 pandemic hit Colombia, Para swimmer Paola Mosquera had no hesitation being on the line of duty.
A doctor by profession, Mosquera is on the frontline, spending most of her time in emergency room (ER) attending to COVID-19 patients at the Integrated Health Services Sub-network in Bogotá.
"These have been difficult days and we have been supporting the people around and receiving a lot of training to optimise care," said Mosquera adding that, while the pool gives her the freedom to express, being in healthcare, serving people provides her with utmost satisfaction and joy.  
But along with the challenge, she is also aware of the risks involved and treads with caution.
"My family supports me; my mother is naturally worried about me and tells me to take good care of myself, not to expose myself. She always reminds me that at home there are people waiting for me, my cats and my dog."
Mosquera is quick to add and urge everyone to be empathetic and supportive as far as possible. "Not everyone is having a good time and if we can help, let's do it. We must be patient, and this will certainly go away."
She also stresses on the need to keep training and find ways to stay fit indoors.
"One needs to change habits and make the most of their time. In our homes, there are elements that we can use to the extent of our capabilities. Sport as we know is health, it releases endorphins, so we end up tired and happy," explained Mosquera.
HER TWO PASSIONS
Mosquera, whose left leg was amputated as a child, has been practicing Para swimming for 18 years.
"I came to the sport after reading a report where they recommended a gym for people with physical disabilities. There I met Hernán Troncoso, a pioneer in adapted sports. He introduced me to sports like wheelchair basketball and athletics, but I fell in love with swimming."
Mosquera, who shone at the 2019 Para National Games with one gold and two silver medals, leads a fast pace of life. However, she sees it more as an act of discipline.
"It's not easy, but I've done it, I've understood that this is a commitment, for the health sector and for the sports sector. I get up, I train with the plan sent to me by my coach Fabián Calle and I keep to the schedule as a doctor. Both professions are fulfilled with discipline and responsibility."
​