Yannick Bourseaux opts out of Sochi for para-triathlon
Find out why the French athlete – still in search of his first Paralympic medal – chose not to participate in the Sochi 2014 Games.
15 Jan 2014
Imagen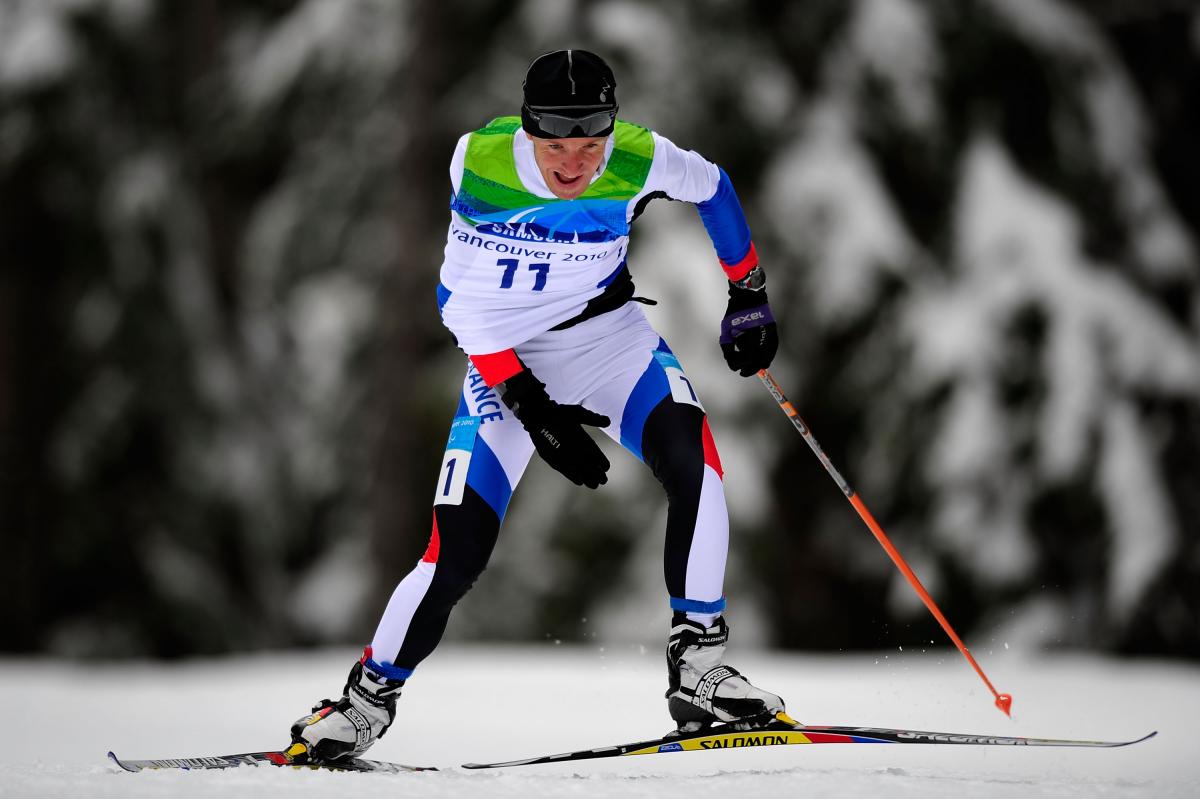 ⒸGetty Images
By Mark Gorokhovski | For the IPC
"In life, you have sometimes to do some choice, it could be difficult but my choice to focus on triathlon was the (right) one, I'm sure."
With nearly 50 days to go until the Sochi 2014 Paralympic Winter Games where he was set to appear in biathlon, Yannick Bourseaux has instead shifted his sights to 2016 in Brazil.
When Bourseaux made the decision to commit to para-triathlon in 2013, months away from Sochi 2014 – for which he had already trained so vigorously – a dream he once had of winning gold in the sport he loved most was reignited.
The 38-year-old who lives south of Paris has decided that he will focus fully on para-triathlon, which will make its Paralympic debut at the Rio 2016 Games.
"Everybody around me understood my choice," says Bourseaux. "In life, you have sometimes to do some choice, it could be difficult but my choice to focus on triathlon was the (right) one, I'm sure."
Making the switch
The decision to commit to para-triathlon was not a brash one.
Bourseaux, who participated in the Torino 2006 and Vancouver 2010 Games in biathlon, first fell in love with the sport at the age of 14 and later became a member of the French national team until a biking accident in 2004 paralysed his right arm and he could not participate anymore.
"When I had my accident in 2004, triathlon wasn't a Paralympic sport and I decided to turn to para-biathlon," Bourseaux said. "It was a new challenge for me and I liked it."
Bourseaux had been sporadically participating in para-triathlon since 2006 but had become more serious after participating at the 2011 ITU Para-Triathlon World Championships in Beijing, where he said the competiveness of the sport had dramatically increased since he first tried it.
After the Paralympics accepted para-triathlon as a sport in 2016, Bourseaux made his switch to full-time.
"I know he also likes skiing and we actually use it sometimes for fitness but it's not a real passion for him," said Nicolas Becker who has known Bourseaux since 1997 as team mates and is now his coach since 2012.
"The medal at Sochi could have been possible with a huge commitment in training in the mountain that Yannick recognised he was not able to do."
The 'one-arm swim'
Among the biggest challenges thus far has been learning to swim with one arm, Bourseaux cites. Committing full-time to paratriathlon will give him enough time — just short of 1,000 days, Bourseaux states — to hone the skill before 2016.
"Since September, (I have) put down 37 seconds on my 400m personal best time," he said.
From a coaching perspective, Becker said difficulty arose in finding specific training for the one-arm swim but has been introducing different techniques to improve Bourseaux's swimming.
Having to stop his swimming training during the winter to concentrate on biathlon was disrupting his momentum, both men alluded. Becker also pointed out that Bourseaux has a wife and daughter, and training for a Winter Games took a large commitment away from home.
"The time (that he was) spending away from the pool during winter is a big problem," Becker said. "Swimming has always been the weak event for him so he needs to train every week all year long."
Since making the switch, Bourseaux has also met with swimmer Charles Rozoy, a London 2010 Paralympic gold medallist in the 100m S8 butterfly, who gave him helpful tips in learning new ways to swim with one arm.
Focused on 2016, Bourseaux says he is not fully sure what will happen after but teases:
"If (I am) still competitive against young para-triathletes, maybe I'll try to go to Tokyo."