2018 in Review: Sitting volleyball
Iran and Russia emerge victorious at World Championships
15 Dec 2018
Imagen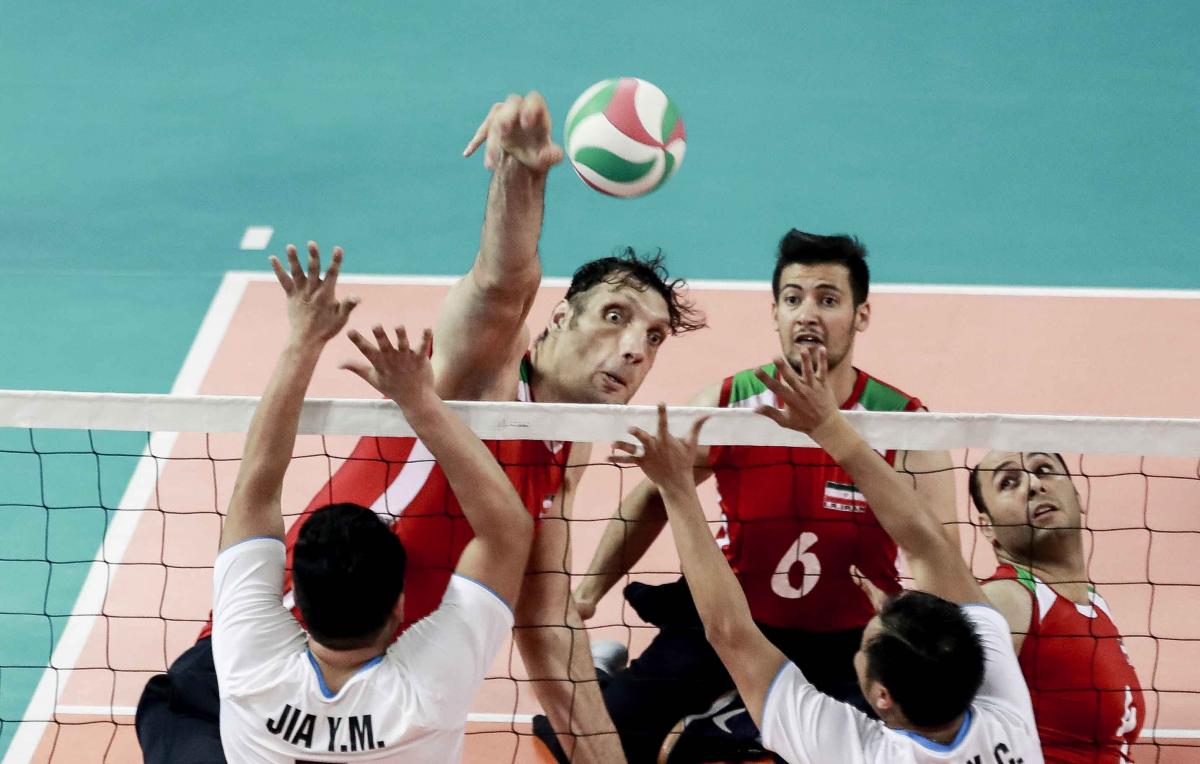 ⒸINAPGOC
By IPC
The 2018 Sitting Volleyball World Championships were the sport's most important competition of the year, but they were not the only highlight.
Unstoppable Iran
Led by 2.46m tall Morteza Mehrzadselakjani, reigning Paralympic champions Iran continued with their worldwide dominance. They won the inaugural men's Super 6 on home soil in the city of Tabriz following a 3-0 (25-21, 25-23, 28-26) victory over Russia* in the gold-medal match.
They followed that by claiming their seventh World Championships title after defeating Bosnia and Herzegovina 3-0 (25-18, 25-13, 25-20) in the final.
Mehrzadselakjani was named Allianz Athlete of the Month for July after a superb performance in the Netherlands.
Iran followed that up with gold at the Asian Para Games in Jakarta, Indonesia.
Russia make history
Despite being the reigning women's European champions, Russia were not the favourites for gold at the World Championships. World champions China and Rio 2016 gold medallists USA were the strongest on paper.
But they upset all odds and won their first Worlds title following a 3-1 victory (18-25, 27-25, 26-24, 26-24) over USA.
Royal approval
The IPC Honorary Member Royal Highness Princess Margriet paid a surprise visit to the World Championships and joined the many orange supporters in the Dutch women's team 3-0 victory over Rwanda.
China win Women's World Super 6
The Chinese women's team won the competition which gathered six of the world's best female teams: China, Indonesia, Japan, Kazakhstan, Russia and Ukraine.
On home soil in Chengdu, they beat Russia 3-2 (29-27, 25-12, 27-29, 18-25, 15-13) in a thrilling final.
China also topped the podium at the Asian Para Games.
World ParaVolley Foundation founded
World ParaVolley announced the formation of the World ParaVolley Foundation, a global organisation which aims to develop ParaVolley, positively impact the lives of people with impairment, contribute to equity for the disabled, build an inclusive society and inspire people with impairment to be role models in their community and become the leaders of tomorrow.
*Editor's note: The International Paralympic Committee suspended the Russian Paralympic Committee on 7 August 2016 for its inability to fulfil its IPC membership responsibilities and obligations, in particular its obligation to comply with the IPC Anti-Doping Code and the World Anti-Doping Code (to which it is also a signatory). As a result of the suspension, Russian athletes cannot enter IPC sanctioned events or competitions, including the Paralympic Games.